An advertisement with a handwritten Photoshop warning on it. Should there be a mandatory warning on every advertisement that has been photoshopped or is it a dumb idea?
Photo credit: Viki Secrets | feh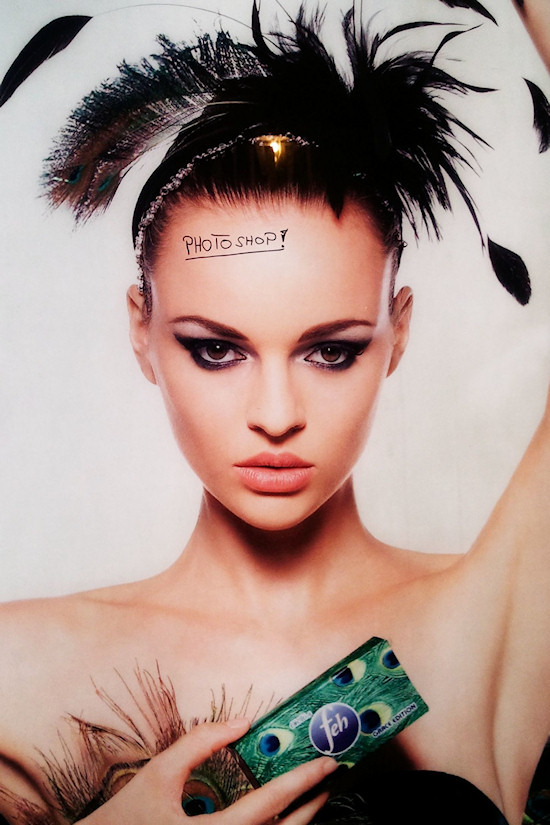 Argo vs. Life of Pi: The 85th Academy Awards yielded no clear winner, but honored a couple of great movies. Oscar winner Anne Hathaway (Les Misérables) and other red carpet stars in pictures.
Photo credit: Matt Petit © A.M.P.A.S.
Xena at the Avantgarde vs. Fine Art exhibition in St. Andrä-Wördern. Four artists – Four genres – Four worlds: Xena Zellich, Arthur Poor, Lisi Deutsch and Dr. Anton Klein.
Photo credit: Xena Live Action Show
Guys, understand women just a little bit better! Victoria's Secret Angels tell you what they really mean, when they say "I'll be ready in 5 minutes" or "It is no big deal" ...
Photo credit: Victoria's Secret
Style suggestions for the upcoming Life Ball 2013. Become Ali Baba, Sinbad, or the Princess of Persia for one night and join the fight against HIV and AIDS on May 25th.
Photo credit: Life Ball © Markus Morianz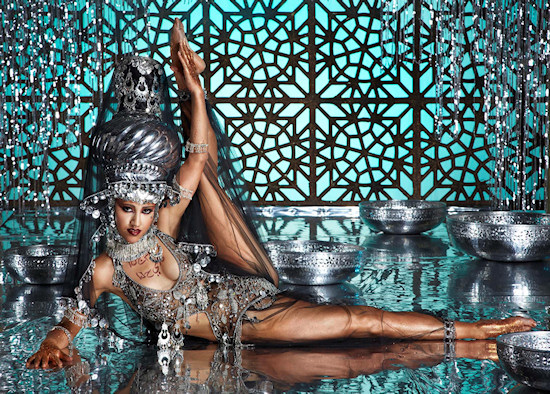 Model Jessica Minh Anh already turned the London Tower Bridge and the Petronas Towers into a catwalk. Her latest endeavor: Hosting a show on the high seas on the deck of Costa Atlantica in Dubai.
Photo credit: J Model Management
Tarzan lost in the sugar cane jungle. Undressed and captured by Xena during our summer vacation in Italy.
Photo credit: Xena Live | Viki Secrets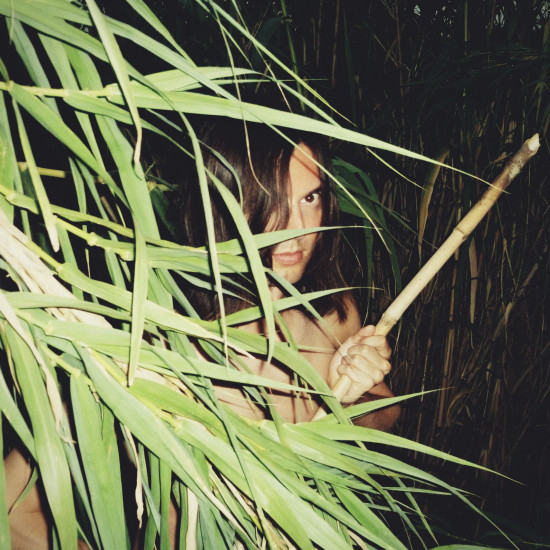 I learned that a good lens is half of the job. — Interview with photographer, graphic designer, and model Artiste Ancalimê.
Photo credit: Ancalimê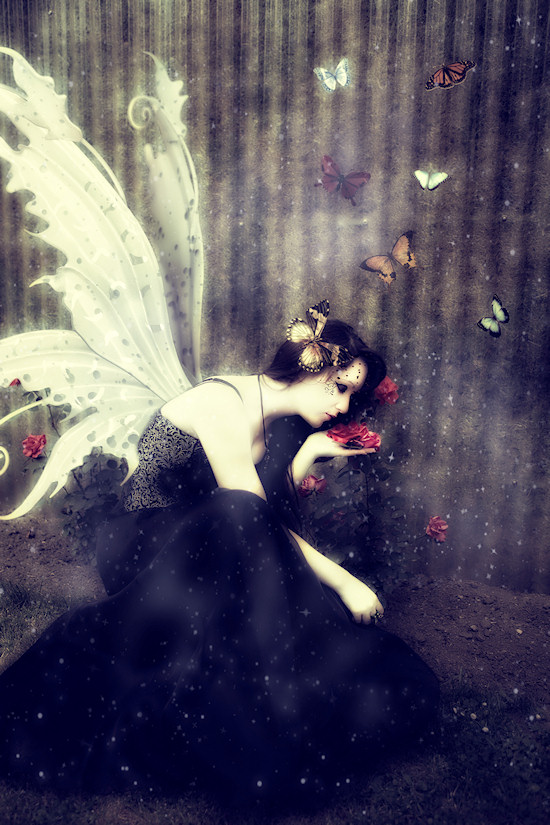 The sinful mannequins of the Vampires Ball @ Viper Room. Black Angels in duct taped underwear, posing above the bar.
Photo credit: Viki Secrets
The dark event for vampires, werewolves and other creatures of the night featured three vampire-esque live acts: a live action role play, a bellydance and a vampires bondage show.
Photo credit: Viki Secrets