Palmers is celebrating its 100 year anniversary with this cinematic underwear campaign, shot in Los Angeles by Mario Schmolka.
Photo credit: Mario Schmolka for Palmers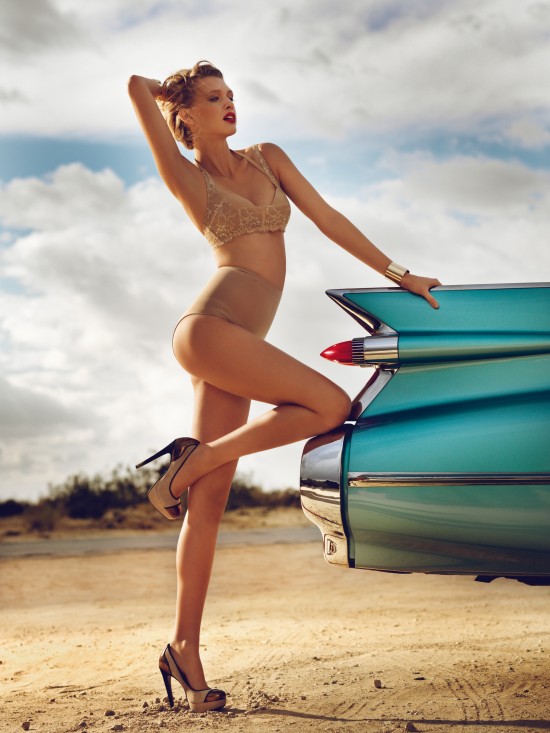 Palmers Lingerie Model Nadine Wolfbeisser hits the road :P
Hi, Palmers was founded by Ludwig Palmers, who opened his first lingerie store in Innsbruck, Austria, in the year 1914. Today, Palmers has about 300 shops in 15 European countries.
The first brassiere in its modern form was patented by German Christine Hard in 1899 and in the years to follow the sexy piece of clothing gradually replaced the constricting corset and became the new women's underwear garment.
Palmers has innovated the last 100 years to make this essential piece of clothing more comfortable, beautiful and functional. Key innovations were the introduction of the underwire bra, lace bra, strapless bar, and push-up bra. Besides bras Palmers is also known for its quality line of pantyhoses, swimwear, and loungewear.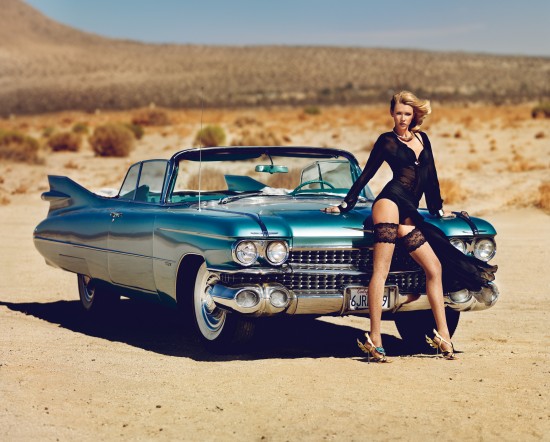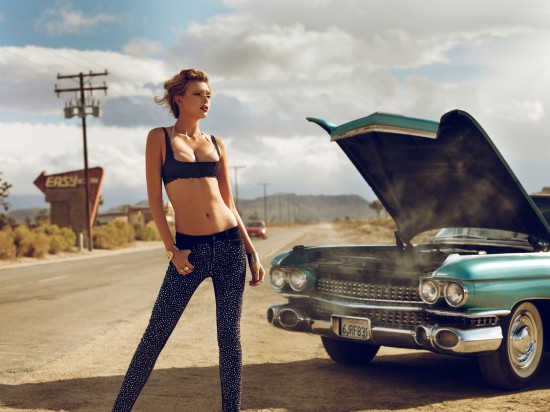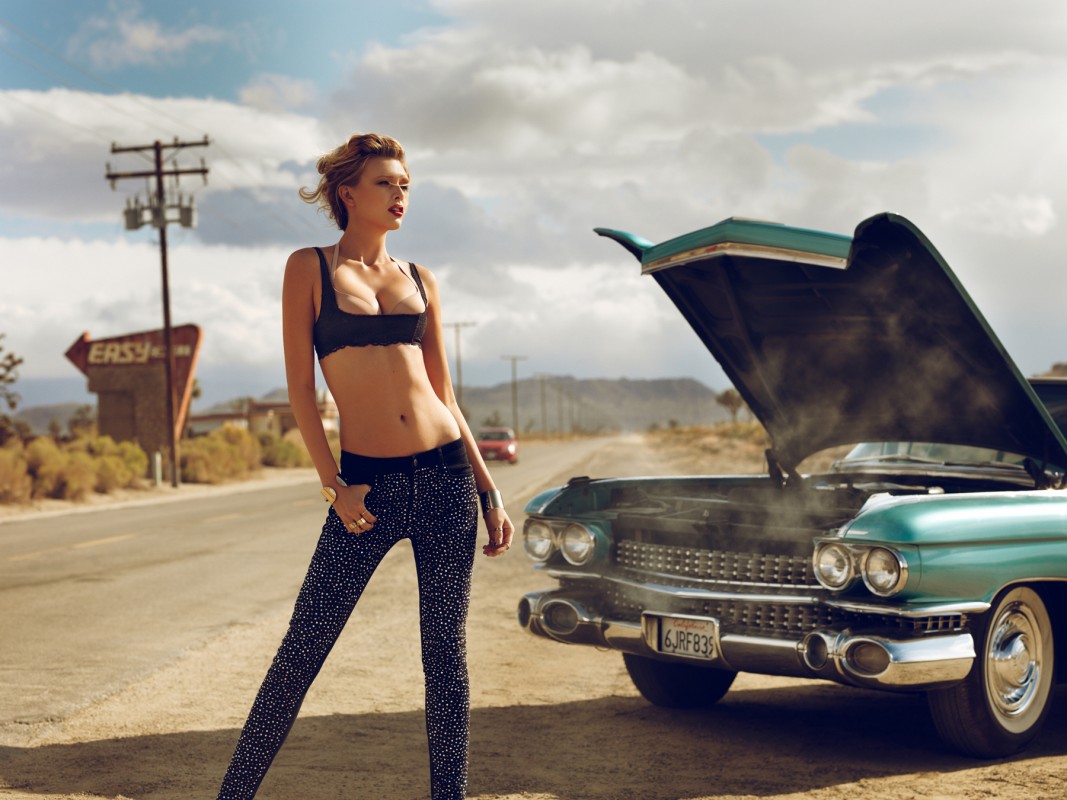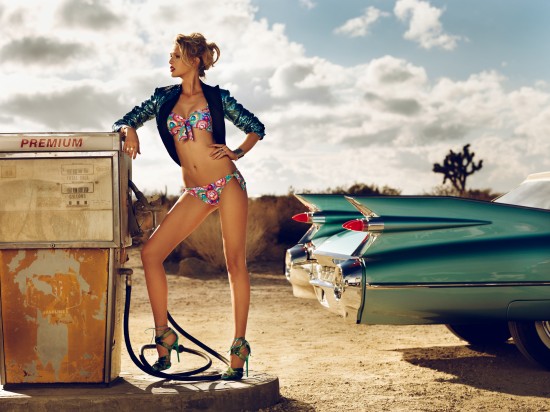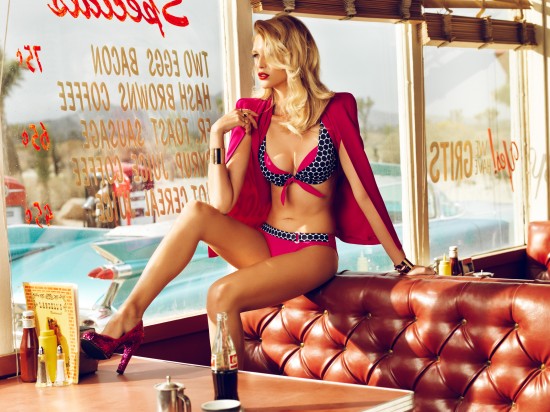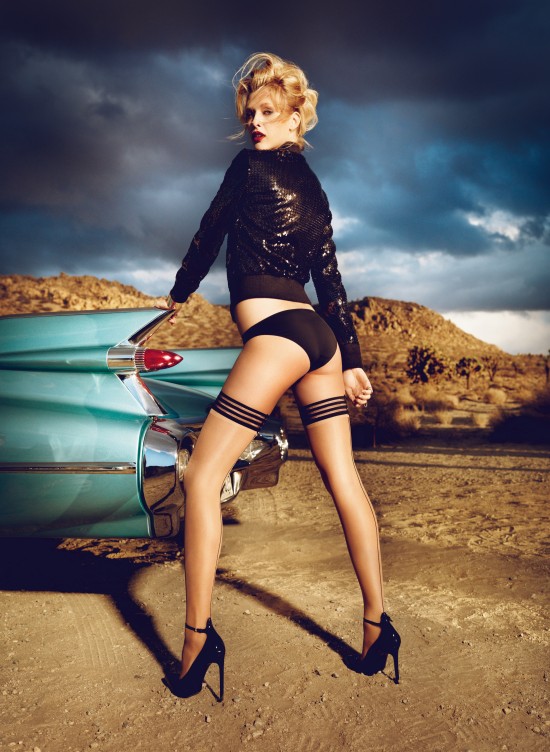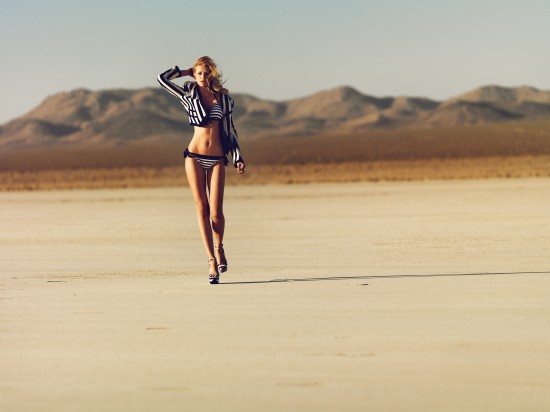 100 sexy years :P Happy Birthday, Palmers!
Related stories
Tattoos & Tights
Lingerie Show by Palmers
Palmers Lingerie Headquarters
Comments ❤
Add ❤ comment: