Living fashion picture, tableau vivant by Ute Ploier at the Departure Fashion Night 13 Festival.
Photo credit: Viki Secrets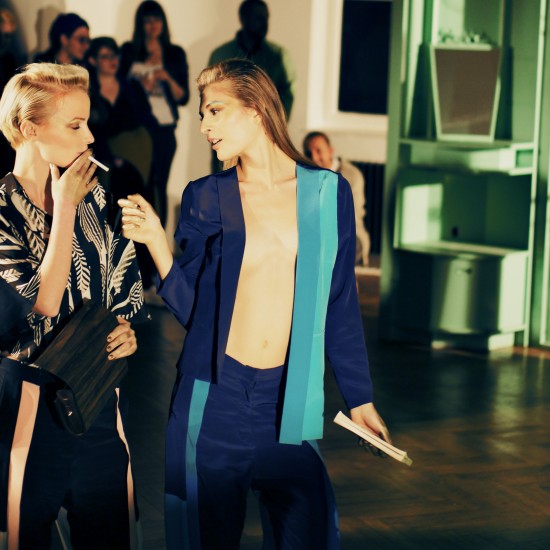 Bathroom living picture by Ute Ploier
Hi, the second living picture at the Departure Fashion Night used the sujet of a busy and relaxing bathroom to present Ute Ploier's new womenswear collection.
The models were performing daily bathroom routines such as showering, making ones manicure, hair drying, or reading a book in the bathtub. Naughtier activities included drinking and smoking in the bathroom ;)
It was the first women's collection shown in Vienna by Ute Ploier, who made a name as a menswear designer before. Since 2012 Ute Ploier also teaches fashion design at the University of Art and Industrial Design in Linz.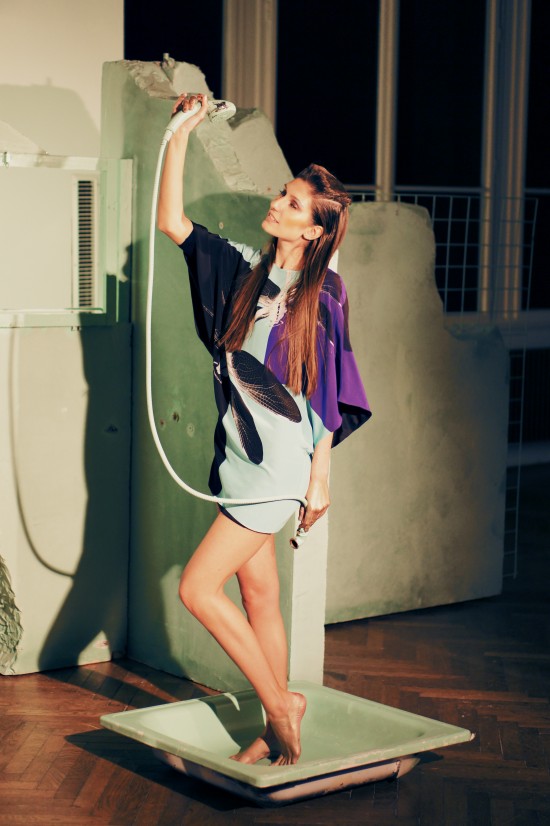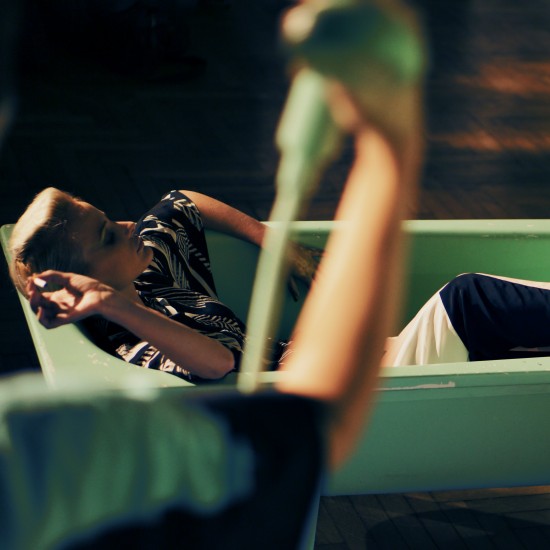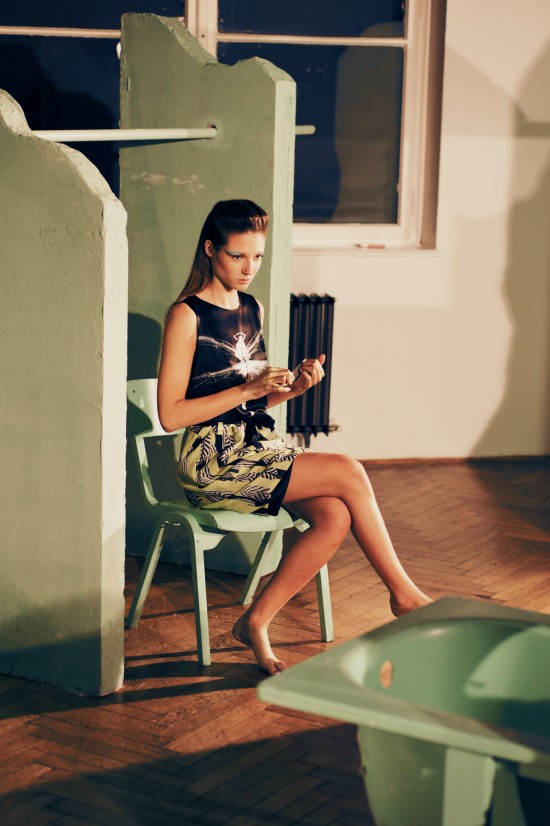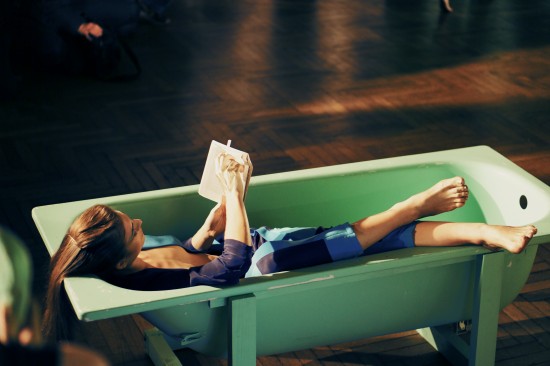 Ute Ploier women's collection photo by Maria Ziegelböck. #nipplegate ;P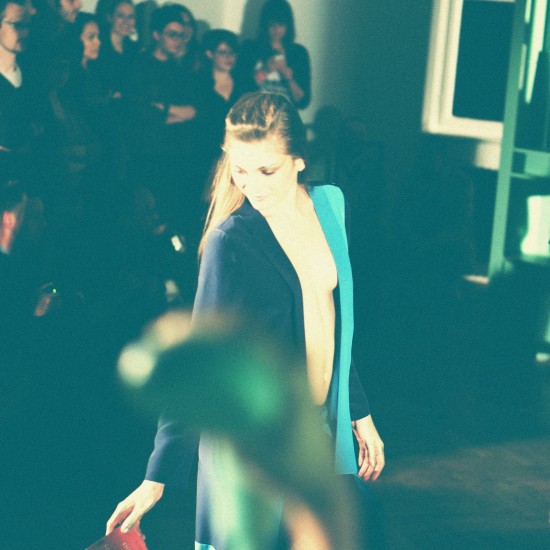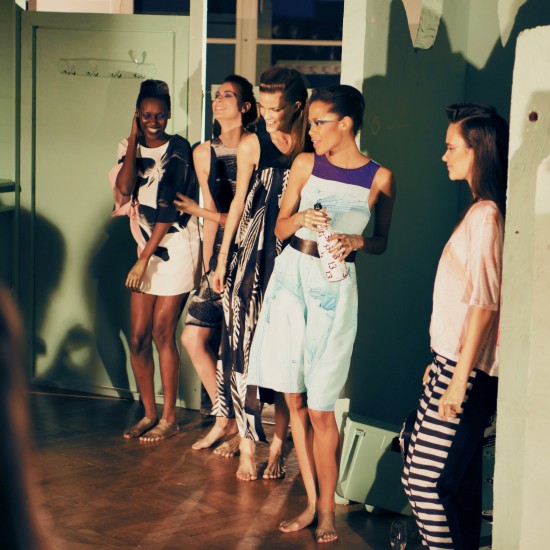 How did you like the bathroom living picture by Ute Ploier? Will Ute Ploier be successful as a womenswear designer as well?
Related stories
Tableau Vivant: Bradaric Ohmae
Tableau Vivant: GON Vienna
Tableau Vivant: Femme Maison
Add ❤ comment: