Sub Rosa Fashion Blog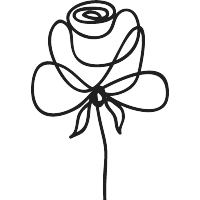 This blog is about discovering the fascinating, intriguing (and bizarre) world of fashion, photography, and lifestyle.
The mission of this blog is to inspire you and to support independent designers, models, photographers, artists, and labels, as well as working together with established brands.
About the author
Under The Rose
Can you keep a secret,
my friends?
I love women,
fashion,
and choclate sticks :P
Hi, I am Viktor, the blogger behind Viki Secrets. I started this blog originally as "Miss Viki" in July 2009 as the portfolio site for my Male Art Model alter ego. Since then I have gone a long way.
I am a computer scientist, blogger, androgynous male model, still and video photographer, freak, geek, goth, and dude from Vienna, Austria.
Marketing opportunities on vikisecrets.com
I am looking for cooperations with companies and brands and offer:
Marketing cooperations
Sponsored Stories
Book me as your photo or runway model
Video production for your event or venue
Web consulting (useability, social media, SEM and SEO)
Contact me for details.
My stats
Height: 188 cm / 6' 2" inch
Measurements: 86-66-86 / 34-26-34
Size: 34-36 / US 4
Shoes Heels: 40-41 / US 10
Shoes Flat: 42 / US 10.5
Eyes: brown
Hair: brown
Education: MSc in Computer Science
Special interests
Fetish, Gothic, Latex, and High Fashion
References
Miss Style 2011 Blogger for Miss Magazine
Latex Show by RubbErik at the Rubber & Ambrosia Fetish Fashion Ball
Fashion Trendsetter Review (fashiontrendsetter.de)
Maxima Magazine January/February 2011
Fashion Shows Bridal (Prinzessin, Hilde & Hilde, Gosch), Gothic (Mamaz) and Michelle Whitfield at Wellness, Life.Style & Wedding Fair at Arena Nova, Wr. Neustadt (7 shows)
Nova TV Red Carpet (interview)
Andy Pumpa a2p2.at
artModellfoto
Helmut Harringer
Elsa Okazaki: Angel Transformation fashion collection 2010
LET'S GO INSANE fashion show by MJK at Clubschiff Wien
The Talent Agency models & moderators workshop with Walter Pirchl (Wazzinger), Alamande Belfor, Georg Schlosser, Ruzica Jerkovic and Patrick A. Vincent
Szymon Olszowski
Fashion performance BLUE HOTEL by Angel in Club Planetarium
Fashion show MJK & Cassida at ARCOTEL Wimberger
Ski Opening Stuhleck 2009/2010
Catwalk Training Monika Moore
Austria's Next Topmodel Cycle 2 Top 300
Ancalimê
Leonardo Ramírez
The Talent Agency model workshop with Rolf Scheider, La Hong, Thomas "TK" Kramer, Monika Moore and Mister V
Jim Clicks
Harald Vogt (dervogt)
The Vienna Fashion Observatory (model)
ORF Report (TV interview on politics)
Guest on Barbara Karlich (TV talk show)