A week full of fashion and lifestyle events, including the Bloggers FashionCamp, the Thai workshop Tattoo After Death by Wonder Anatomie, and the fashion shows of the Vienna Fashion Week.
Photo credit: Marcel Gonzalez-Ortiz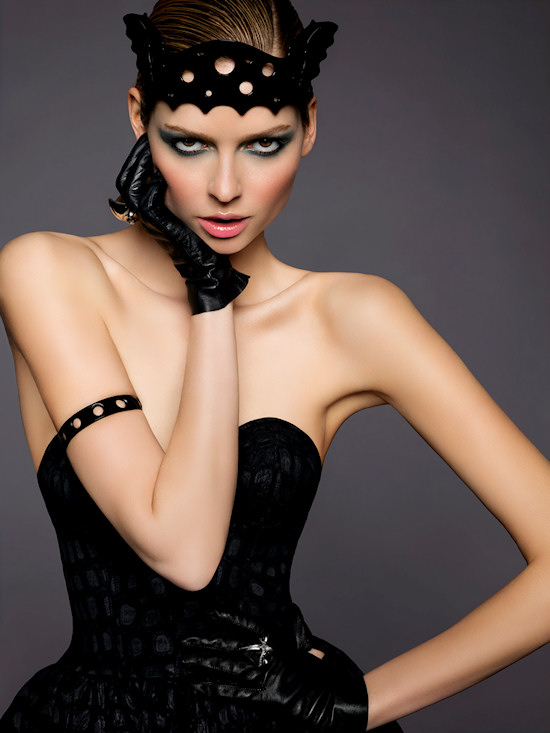 Model Kathrin Werderitsch @ next company | Fashion by Manufaktur Herzblut by Markus Spatzier & AND_i | Hair & Make Up by Sergej Benedetter | Styling by Max Märzinger | Retouch by The Hut in the Forest | Location: Studio Weinper
Hi, the Vienna Fashion Week is coming,
what events/shows are you going to?
Fashion Blogger Side Event
FashionCamp Vienna
Saturday & Sunday, Sept 8th and 9th 2012
@ The Hub Vienna
Workshop Wonder Anatomie (Thai)
Tattoo After Death Workshop
Friday, Sept 14th 17–20h
@ MQ quartier21
MQVFW12 Fashion Shows
Wednesday, Sept 12th
17:00 sabine karner
18:00 elfenkleid
19:00 michel mayer
20:00 shakkei presented by Tian
21:00 ingried brugger
22:00 cindy steffens
Thursday, Sept 13th
16:00 amateur | deva la vie | angel of pleasure
17:00 mariella morgana
18:00 lucja wojtala | damian konieczny | studio b3      
19:00 callisti
20:00 pisces | sane of molly | mosstories | wonder anatomie
21:00 andy wolf eyewear feat. mark&julia
22:00 manufaktur herzblut
Friday, Sept 14th
15:00 valentina azizova | acci selek
16:00 ina kent | babara habig
17:00 slang slang by tyra clothing | ssamaryll | nubu
18:00 liniert
19:00 kayiko
20:00 tiberius
21:00 lothar daniel bechtold
22:00 km/a | steinwidder | kroh
Saturday, Sept 15th
13:00 faux fox magazine präsentiert magdalena adriane | m.a. menswear
14:00 ayo van elmar | dypol deductions | r! by dominique raffa
15:00 l.l. lera leshchova
16:00 göttin des glücks
17:00 aquanauta | artista
18:00 andreea tincu & sense
19:00 anelia peschev
20:00 marcel ostertag
21:00 misuraca
22:00 ciccone
Sunday, Sept 16th
13:00 modeschule michelbeuern
14:00 ruins of modernity | madames with a mission | elke freytag
15:00 dana kleinert
16:00 veni creatrix
17:00 amit gt
18:00 pitour
19:00 bipone
20:00 smaranda almasan | george hojbota
21:00 norwegian style night by mario soldo
Welcome the following MQVFW newcomers among others,
Ingried Brugger
Mariella Morgana
Mark & Julia
Lothar Daniel Bechtold
Magdalena Adriane
Lera Leshchova
Noteworthy are also the efforts of the organisers Elvyra Geyer and Zigi Mueller to bring international designers to the Vienna Fashion Week. So we are going to see the following special show blocks of Hungarian, Polish, Romanian, Norwegian and Thai designers:
Hungarian Designers
Aquanauta, Artista, Nubu, SlangSlang (by Tyra) and Ssmaryll
Polish Designers
Lucja Wojtala, Damian Konieczny and Studio B3
Romanian Designers
George Hojbota, Smaranda Almasan and Andrea Tincu & Sense
Norwegian Designers (Style Night by Mario Soldo)
Cecilie Melli, Johnnylove and Fam Irvoll
Thai Designers
Pisces, Sane Of Molly, Mosstories and Wonder Anatomie
Wonder Anatomie
The Thai label Wonder Anatomie is hosting a workshop and a fashion show during the Vienna Fashion Week. Here is one of Khatikasemlert Chalermkiat's designs, the Deux Charms necklace, inspired by the anatomy of insects.
Photo credit: Wonder Anatomie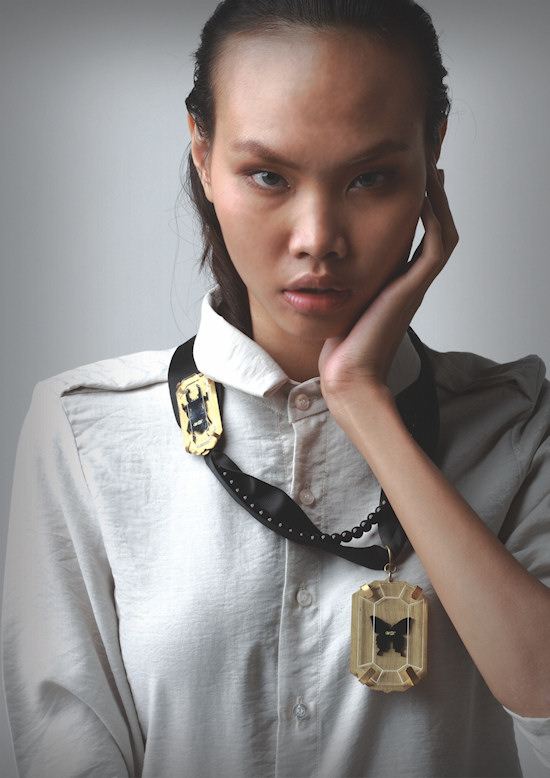 MQ Vienna Fashion Week 2012
Also check out the after show parties at the MQVFW website :)
Official Website
MQ Vienna Fashion Week
Related stories
Yamaia's Vienna Fashion Week 11 Review
MQ Vienna Fashion Week 11
MQ Vienna Fashion Week 10
Add ❤ comment: