Photo credit: Michael Dürr | Fashion by Dernier Cri | Model Hanaa Ben Abdesselem | Hair & Make-up by Ana Rojic | Styling by Yasmin Sellimi | Producer Sophie Galal
The MuseumsQuartier Wien is the place where art and culture meet in Vienna and the location of the second Vienna Fashion Week, organized by creative headz "with a vision of a fashion event of international standard".
Hi, Vienna is aweakening from its beauty sleep with its second (!) MQ Vienna Fashion Week, starting next week. The first public shows are starting next Wednesday in a temporary tent, which is installed in front of MQ.
You need to buy a ticket to see the shows, which also grants you entry to the fashion designer exhibition and sales area. The opening shows on Wednesday are not free any more. You have to buy an opening ticket for 5 Euros online or at the box office before the show (whole day, week & vip ticket options also available). If you are interested, buy the ticket online and come early to get a seat. Still remembering the large queues in front of the tent last year ;)
I would like to make some show videos this time, and I am also looking forward to the FashionCamp conference, and all the other events and parties.
Save The Dates
Temporary Showroom mija t. rosa
Sept 16th – Sept 22nd noon – 8 p.m. @ Lerchenfelderstraße 65
MQ Vienna Fashion Week 10
September 20th – September 26th 2010 @ MQ
Photo Installation dernier cri f/w 2010/11
(as seen by) Michael Dürr
September 22th – September 26th 2010 @ MQ
Fashion Blogger Lunch (organized by h.anna)
Friday, September 24th 2010 2 pm @ Cafe Leopold MQ
FashionCamp Vienna (Fashion Conference)
Saturday, September 25th 2010 10 am – 6:30 pm @ MUMOK (MQ)
8! Tage (Best Of 8! Wochen)
Sept 20th (7 pm vernissage) till Sept 28th, 2 pm – 6 pm @ Generali Center
Fashion Shows
Wednesday, Sept 22nd
7 p.m. agatha ruiz de la prada (inviation only)
8 p.m. thang de hoo
9 p.m. michel mayer
10 p.m. gebrüder stitch
Thursday, Sept 23rd
4 p.m. göttin des glücks
5 p.m. mangelware
6 p.m. spanish design / fashion event: maria escoté / zazo & brull
7 p.m. callisti
8 p.m. anelia peschev
9 p.m. thailand design / fashion event: muuya moya / curated / wonder anatomie / surreal objects
10 p.m. rona bastanoglu
Friday, Sept 24th
5 p.m. darkshow
6 p.m. liniert
7 p.m. kayiko
8 p.m. tiberius
9 p.m. superated
10 p.m. gina drewes
Saturday, Sept 25th
3 p.m. subsatellit
4 p.m. combinat: pitour / artista / km/a / masi
5 p.m. corina vladescu
6 p.m. andreea tincu
7 p.m. ep_anoui
8 p.m. marcel ostertag
9 p.m. emil couture
10 p.m. lena hoschek
Sunday, Sept 26th
3 p.m. angel of pleasure
4 p.m. r! by dominique raffa / wiener konfektion / veni creatrix
5 p.m. birthday suits
6 p.m. art point
7 p.m. konsanszky
8 p.m. ina kent / butterfly costumes / alexandra trummer
9 p.m. quartier21 artists in residence / emma box / anouk wipprecht / spaghetti gangbang / free entry
After Show parties (highlights)
Party Calisti
Thursday, September 23th 10 p.m. @ The Box
Official Fashion Week Party
Friday, September 24th 2010 9 p.m. @ Pratersauna
Party Tiberius
Friday, September 24th 2010 9 p.m. @ Aux Gazelles
Party Gina Drewes
Friday, September 24th 2010 11 p.m. @ Volksgarten Banane
Party Cafe Leopold
Saturday, September 25th 2010 10 p.m. @ Cafe Leopold
Photo Installation by Michael Dürr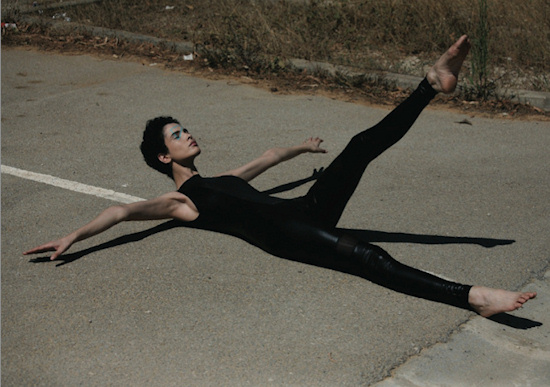 Add ❤ comment: