When the glamour of nude photography meets the extravagance of full fantasy illustration ...
Photo credit: Dirk Alexander | Achraf Amiri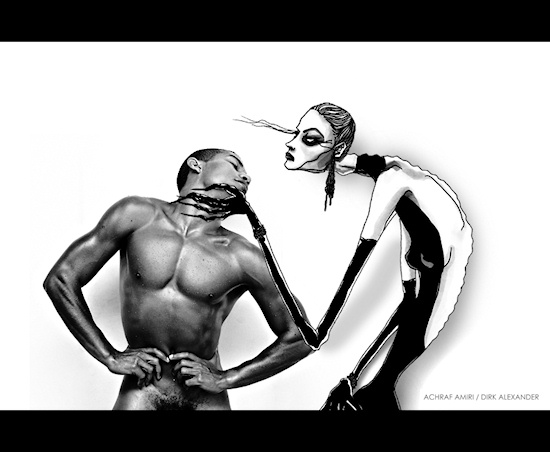 Hi, here you have it: a multidisciplinary piece of art combining Achraf Amiri's sinister and surrealistic creatures with real and artistic, black and white photography, shot by Dirk Alexander and male model Jaime De Oliveira playing the nude and submissive part here.
I really love Amiri's dark and romantic illustrations and this juicy collaboration really sticks out and caught my attention.
Short bio Achraf Amiri
Born in Brussels in 1988, studied at Sint-Lukas, freelance art director, illustrator and hidden son of the Addams Family ;)
Amiri about the project
It's my first collaboration with a photographer and the concept is pure improvisation. I imagined dynamical situations between the model and my imaginary creatures, to create a contrast that suggest communication, always in a dramatic but fashionable context.
Artwork meets photography
Slideshow video and stills, the theme submission & dominance:
Video credit: Achraf Amiri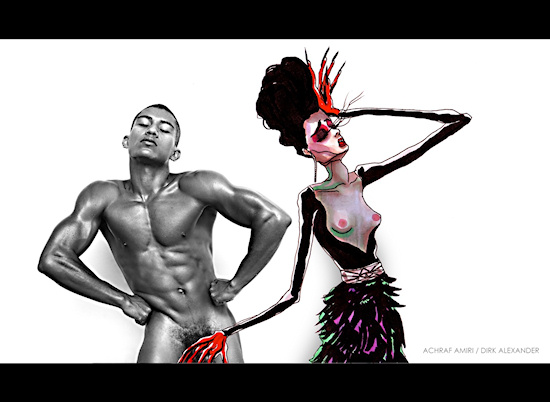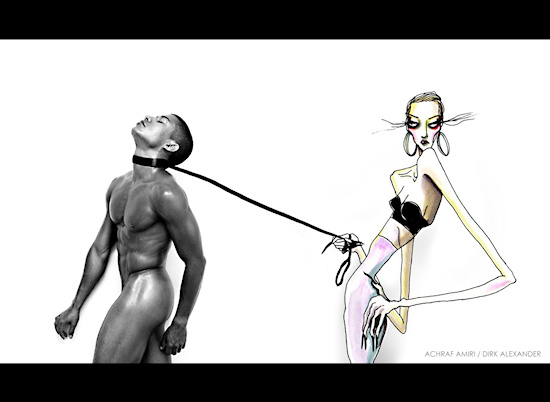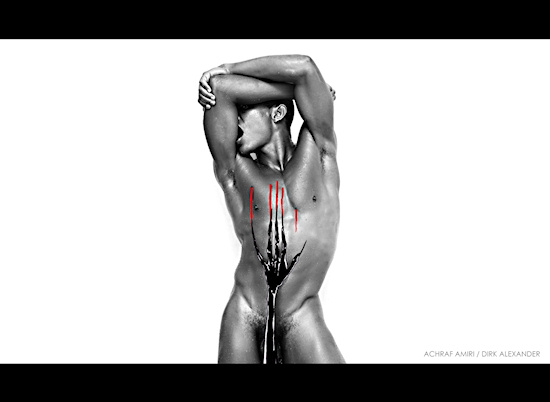 Illustrator's blog
Achraf Amiri
Related stories
Art Noir by HR Giger
Artwork by Lena Ker
Motion Shots by Erik Bont
Comments ❤ ❤
Add ❤ comment: