Claus Haine, Caren, and Alice from Scissors Crown placed second at the Comics Salón 2014 cosplay competition.
Photo credit: Viki Secrets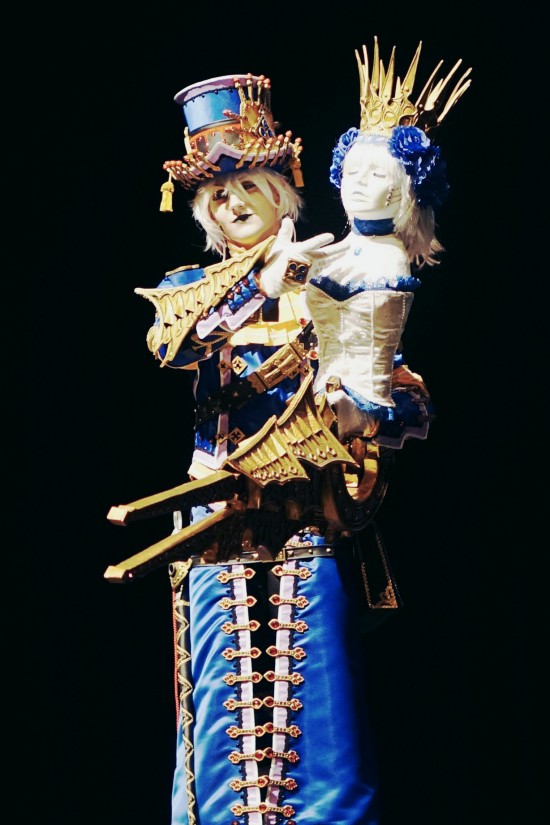 Claus Haine from Scissors Crown #Cosplay
Hi, I was not able to find a lot about Scissors Crown on the Web, but it seems to be a Japanese novel illustrated by Thores Shibamoto. The costumes reminded me a bit of Alice in Wonderland with scissors and beautiful crowns/hats as their signature look.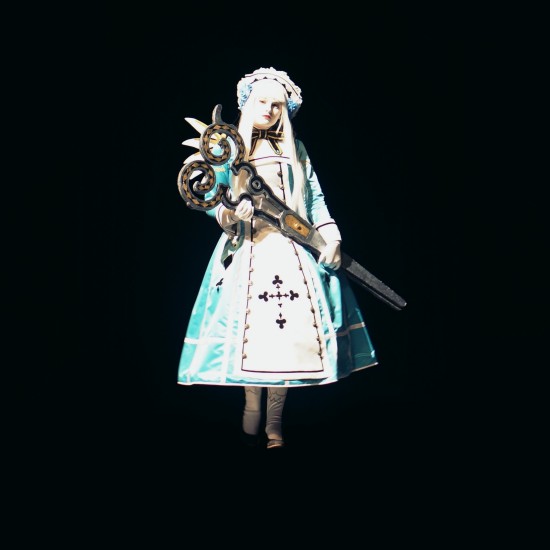 Caren from Scissors Crown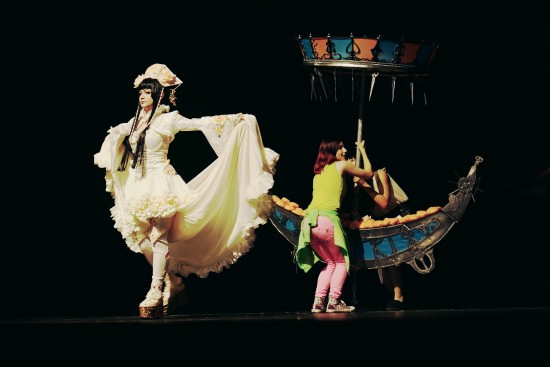 Alice from Scissors Crown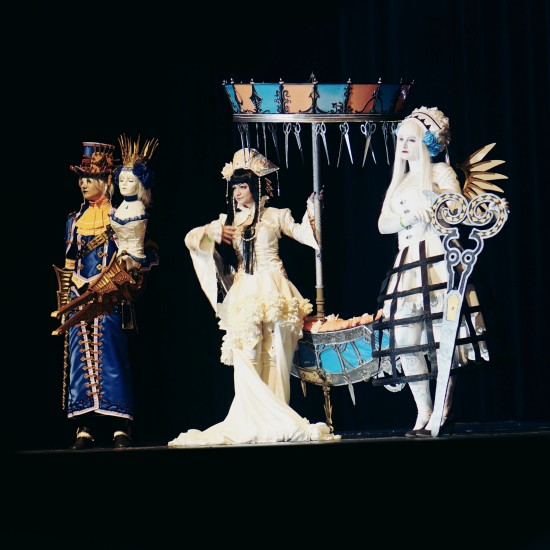 Claus Haine, Alice, and Caren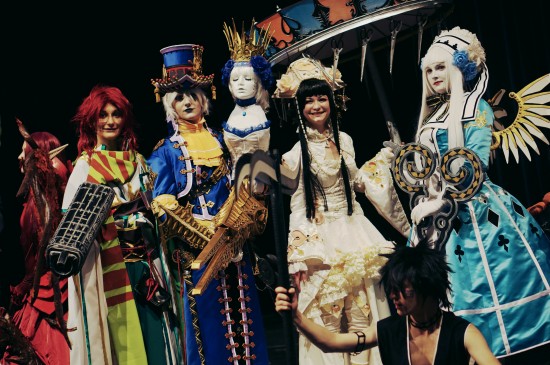 Cosplay finale @ Comics Salón 2014.
Have you heard about Scissors Crown before? What is it exactly and who is the author?
Related stories
League of Legends #Cosplay
The Villains of Batman #Cosplay
Tomb Raider vs Mortal Kombat #Cosplay
Add ❤ comment: