Attention, lingerie addicts! Palmers Show Video Part II is here.
Warning, pretty hot!
Video credit: Viki Secrets
Hi, the second part of my society fashion video is here, this time broadcasting the open-air lingerie fashion show, outside Restaurant Artner.
I almost thought the Palmers lingerie show would be canceled because of the cold & rainy weather on that day, but Adi Weiss, co-host of the event, assured us that it will definitely take place regaradless of the goodwill of mother nature. And he added,
Models in lingerie when it is raining ... this is pretty hot!
I agree ;)
Kudos to the models for presenting themselves in sexy Palmers lingerie under such difficult conditions! Among the professional models was also 15-year old newcomer Alina Pirkebner from Salzburg, who was elected by the newspaper Krone as the "Face of 2011". Congrats!
Palmers Lingerie Fashion Show
Palmers Models (Alina Pirkebner second from left)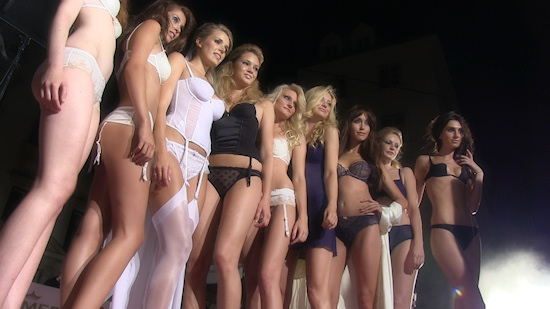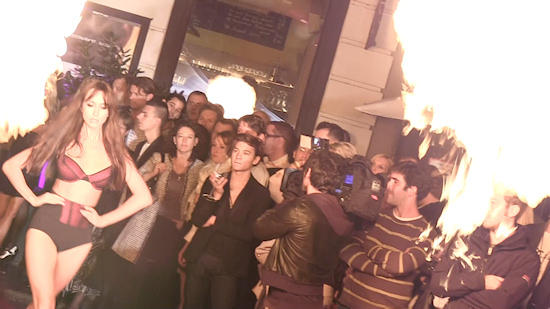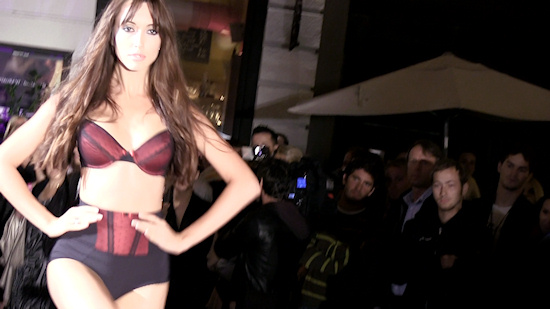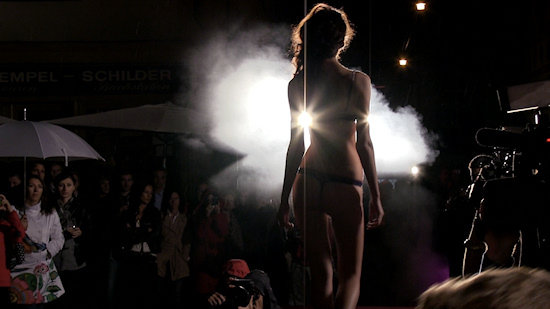 Video Part I
Inside Restaurant Artner
Related stories
Palmers Lingerie Headquarters
Palmers Lingerie Innovations
Fashion & Parfum: Elke Scola Brand 1317
Add ❤ comment: