Austrian TV celebrities gathering in the luxury restaurant Artner at the Franciscan Square in Vienna prior an exclusive lingerie open-air fashion show by Palmers on a terribly rainy summer day.
Video credit: Viki Secrets
Hi, three big players have organized this fashion and society event in Vienna: the lingerie brand Palmers, the luxury restaurant Artner at the Franciscan Square (Franziskanerplatz), and fashion magazine "Style Up Your Life" publishers Adi Weiss and Michi Lameraner co-hosted this summer event.
The Who is Who
The guest list read like the Who is Who of Austria's TV media landscape, including all local TV broadcasters and a bunch of TV celebrities like TV moderators Roman Rafreider, Cathy Zimmermann, Sabine Mord and Wolfram Pirchner, Miss Austria 2006 Model Tatjana Batinic, and musical star Uwe Kröger.
All gathering prior the show inside the luxury restaurant Artner, to also seek shelter from the heavy rain, which only decreased temporarily for the 15 minutes long lingerie show. Kudos to the models for presenting themselves in sexy Palmers lingerie despite the cold & rainy weather!
Fashion Coverage = Society Coverage
You might have noticed that fashion coverage in TV is in fact society coverage, which is quite an interesting social phenomenon. Interviewing guests & celebrities, who are always struggling to say something fancy by the way, makes those TV formats more engaging and interesting I guess.
As an independent blogger I have a slightly different approach though and decided to split the event video into a society part inside (and outside) restaurant Artner and the second part will focus entirely on the lingerie fashion show, so stay tuned! I am already curious which part will get more views: society or lingerie?
Cathy Zimmermann and Roman Rafreider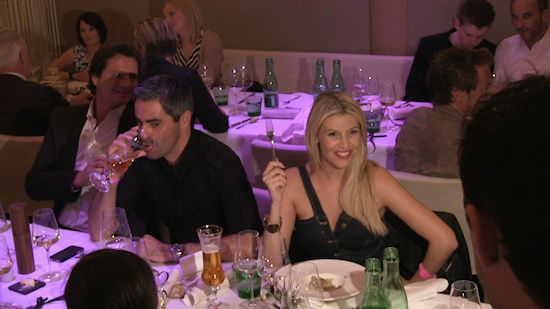 Kleines Café
The "Kleines Café" (Small Café) is located opposite restaurant Artner.
Palmers Lingerie Fashion Show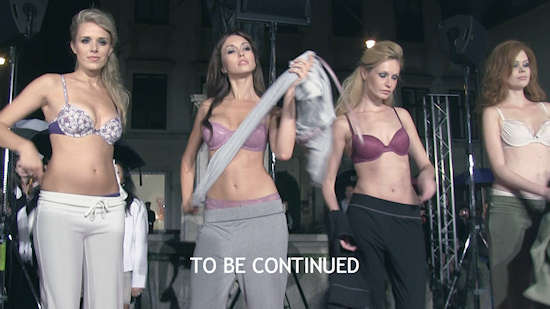 Video Part II
Lingerie Show by Palmers
Related stories
Chilling At Mount Kahlenberg
Fashion Lunch with Doychinoff
Palmers Lingerie Innovations
Add ❤ comment: