Each shopping street in Vienna has its own christmas decorations and lighting. A walk through the most sparkling ones at night.
Photo credit: Viki Secrets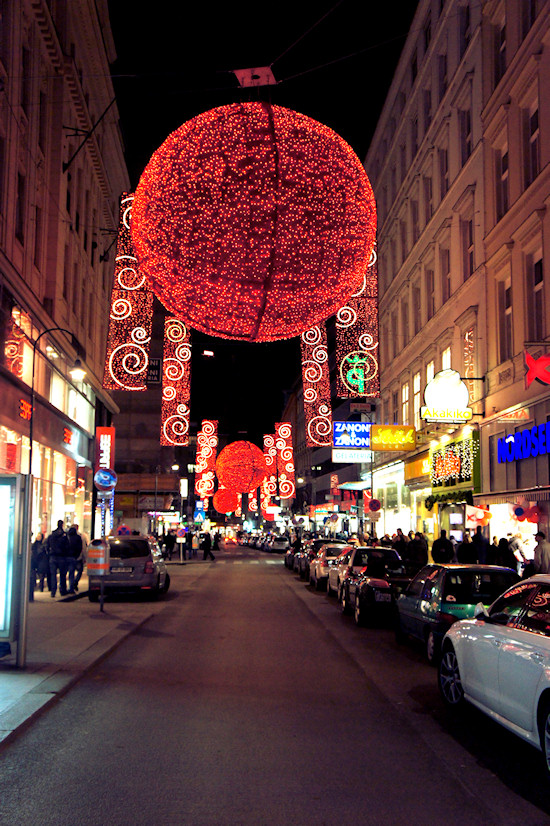 Hi, in the following tour we will take a look at the most illuminated streets of Vienna, aka shopping streets, just before xmas.
Vienna also attracts a lot of tourists during the winter season, certainly because of the beautiful atmosphere at night and the very popular christmas markets ("Christkindlmärkte"), where you can shop and drink hot spiced wine and punch.
Ok, let's start our tour at Mariahilfer Street, one of the most popular (and crowded ;) shopping streets, paying attention how each street has its own xmas decoartions and lighting.
Mariahilfer streets is decorated with xmas tree style lighting in form of stars connected with garlands.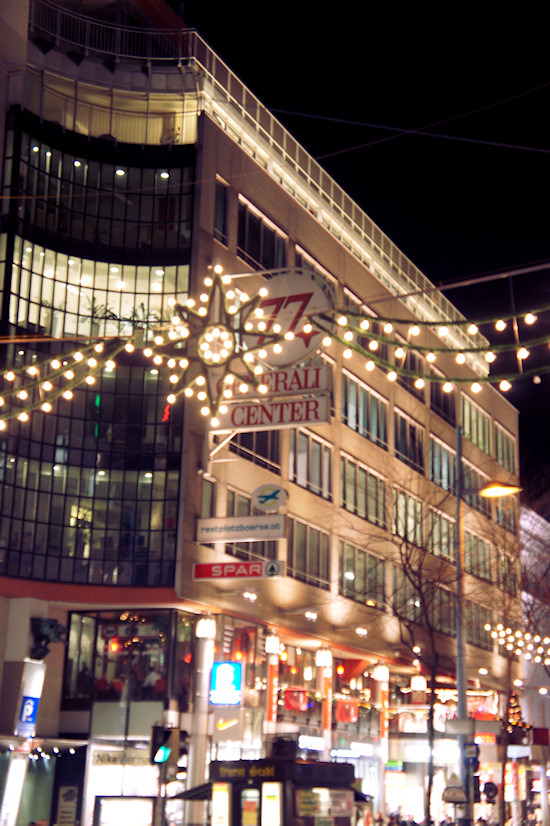 Snowflakes themed lighting in Neubaugasse :)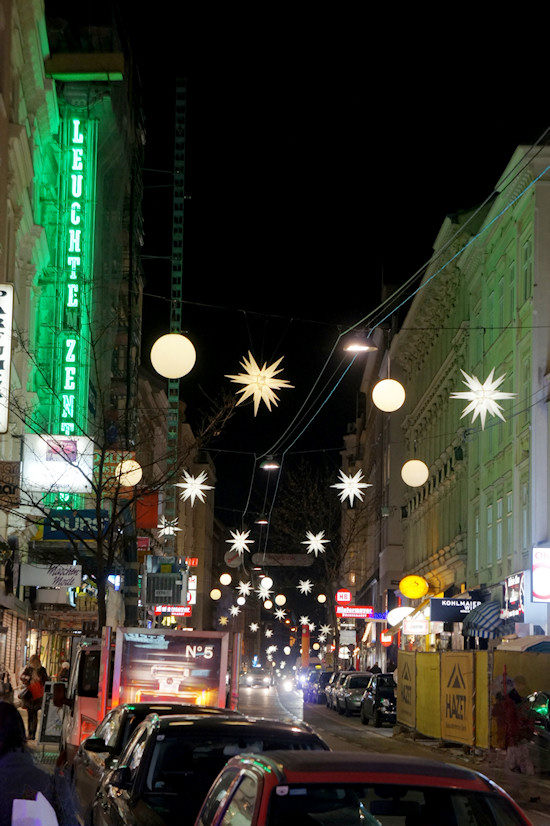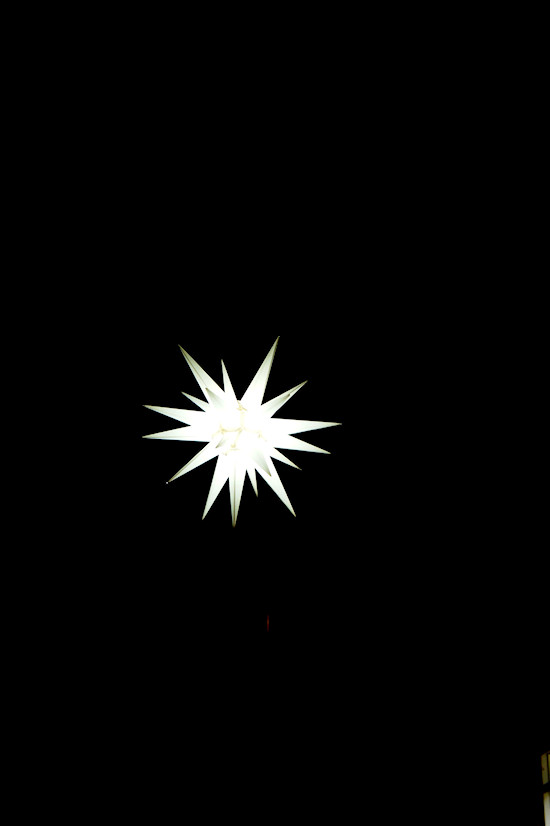 Here is one of the famous christmas markets (Christkindlmarkt) at the city hall (Rathaus), where you can buy handmade presents and warm yourself up with a hot punch.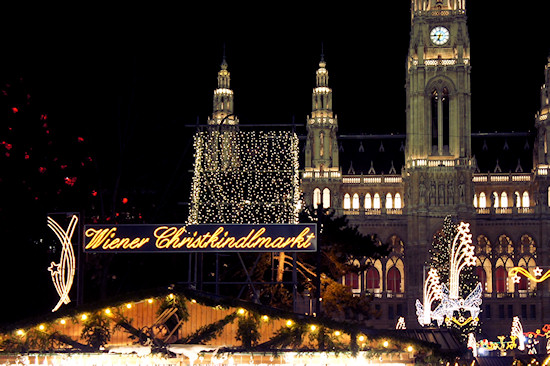 Butterflies in the Ring Street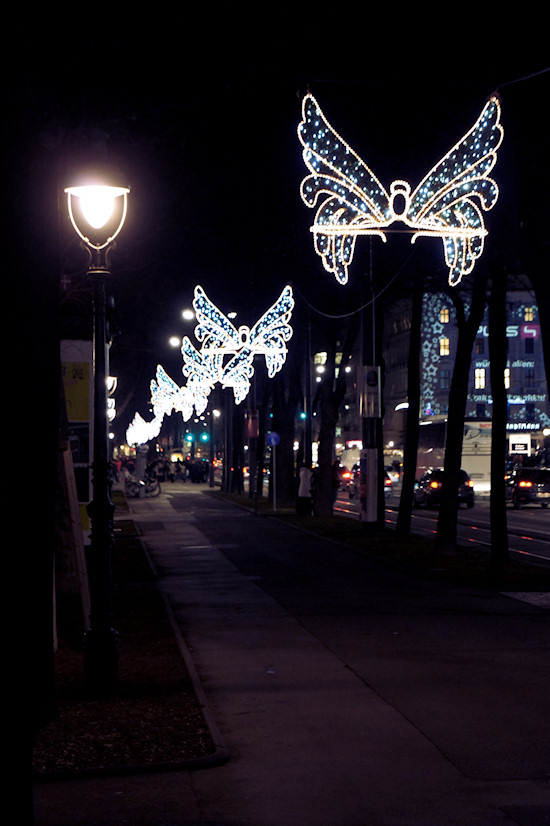 The illuminated City Hall of Vienna
Dripping lights "Am Hof" (Yard Square)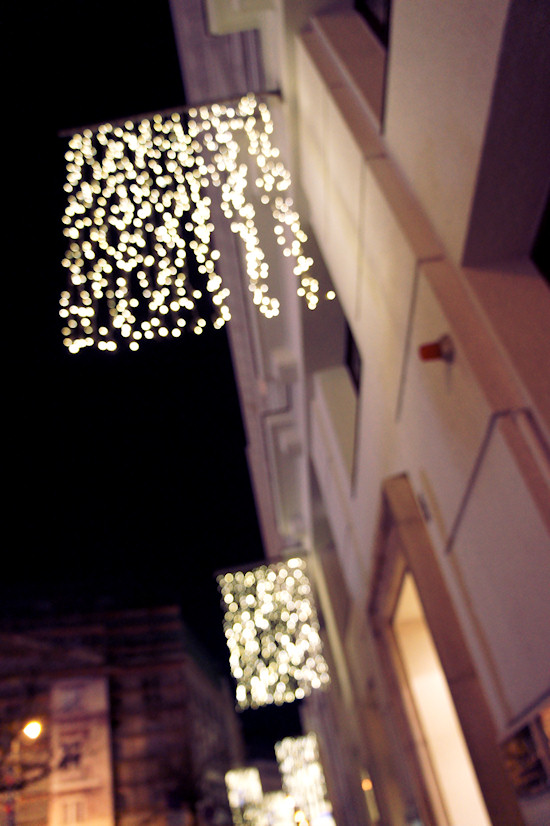 Waterfall / rain-like lighting at "Hoher Markt" (Upper Market)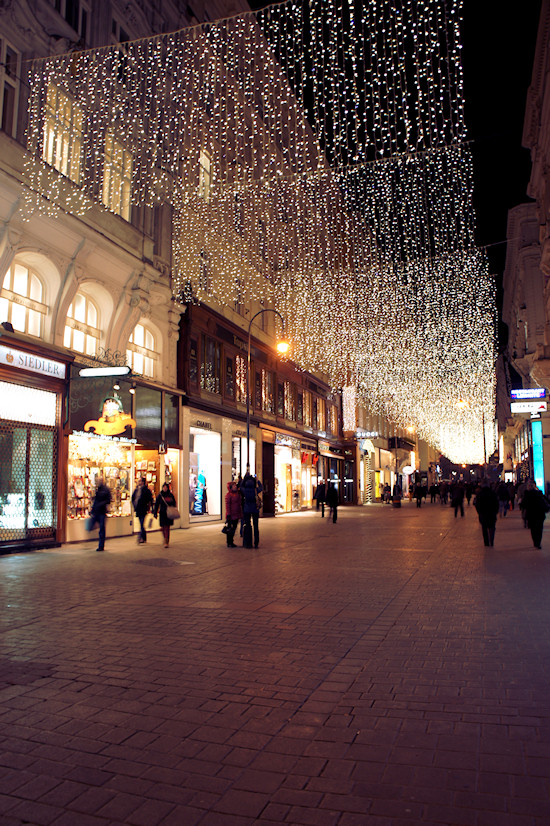 Next to "Hoher Markt" is "Graben", also in the first district of Vienna, decorated with lusters (chandeliers) hanging between the house fronts, turning the street into a ballroom ;)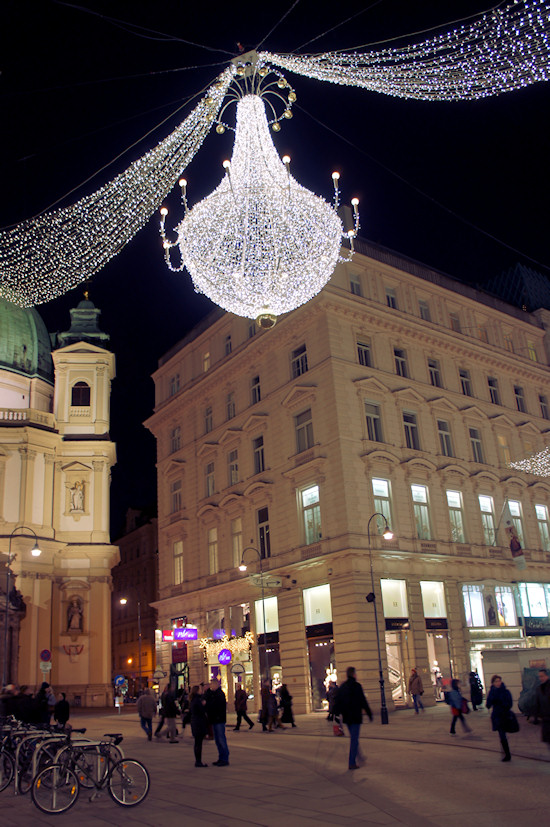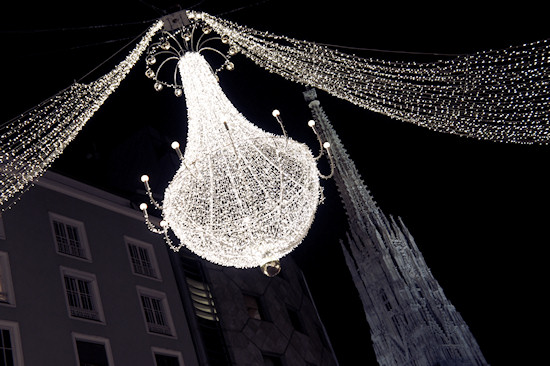 Spiegelgasse (Mirror Alley) with sun-like discs of light.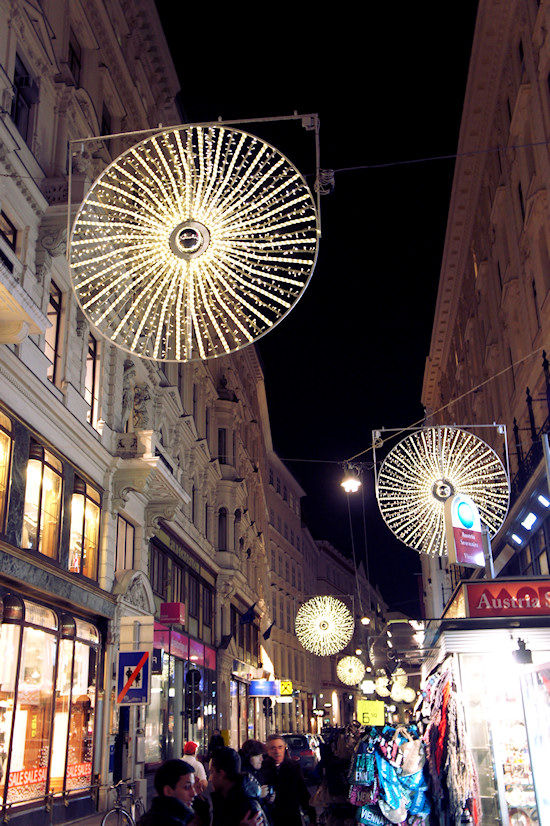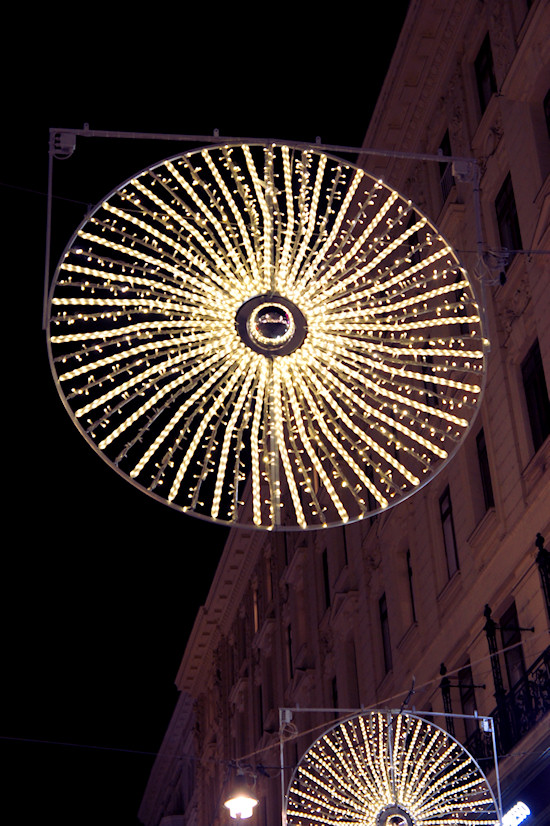 Colorful lighting at "Stephansplatz" (St. Stephen's Cathedral)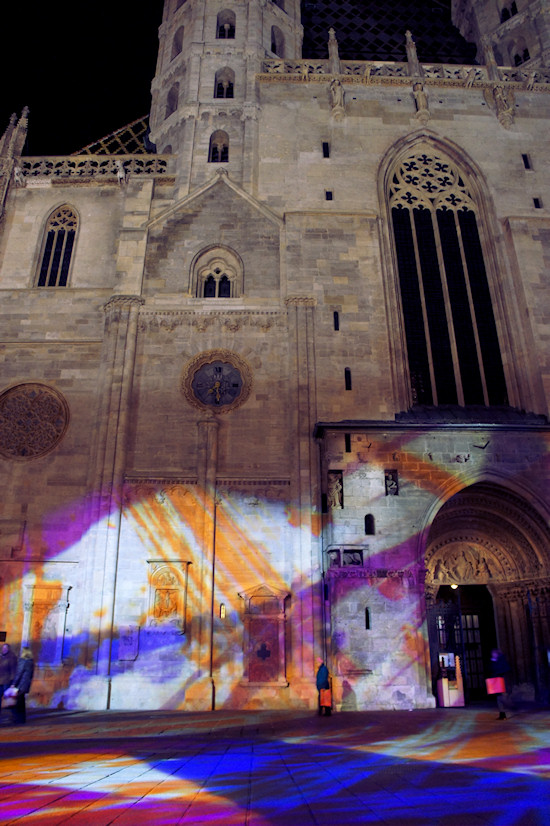 A carriage with two horses (Fiaker) waiting next to St. Stephen's Cathedral. I watched the horses for some time and they seemed like cuddling each other ;)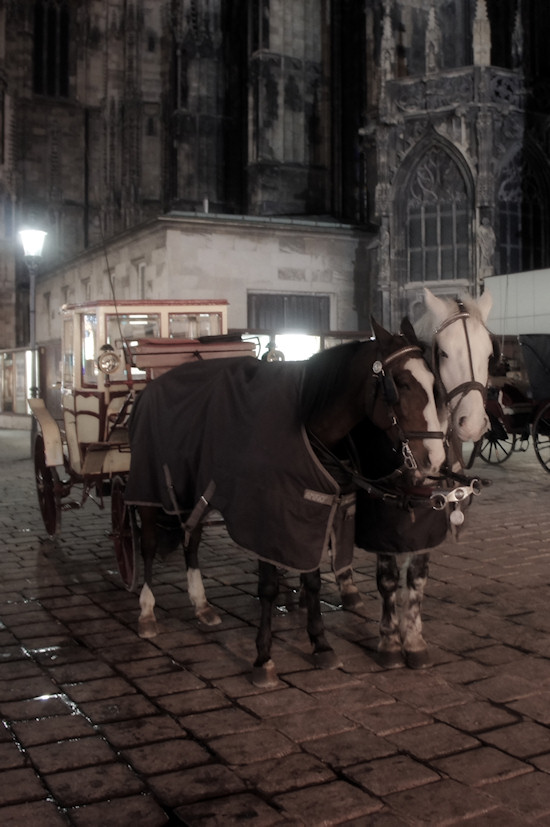 "Kärtner Straße" (Carinthia Street) has this curved raindrop-like lighting with stars.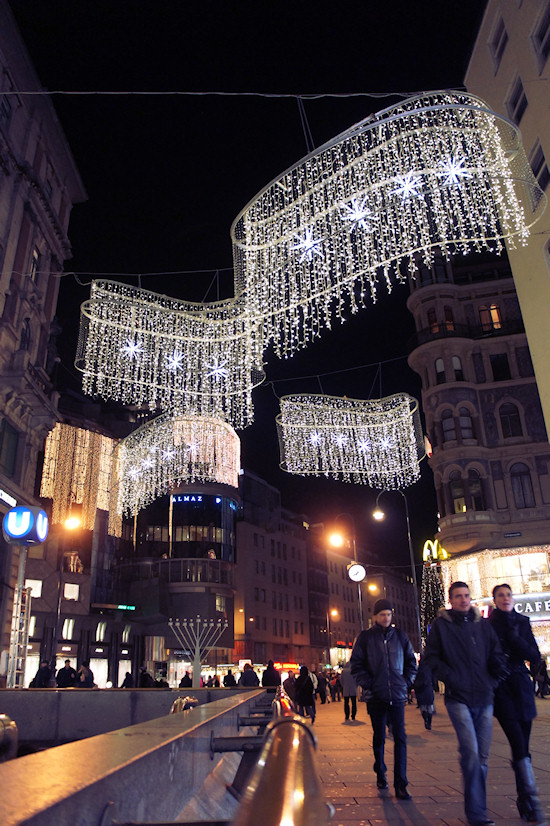 The new Peek & Cloppenburg store was one of the few shops, which was open after eight o'clock.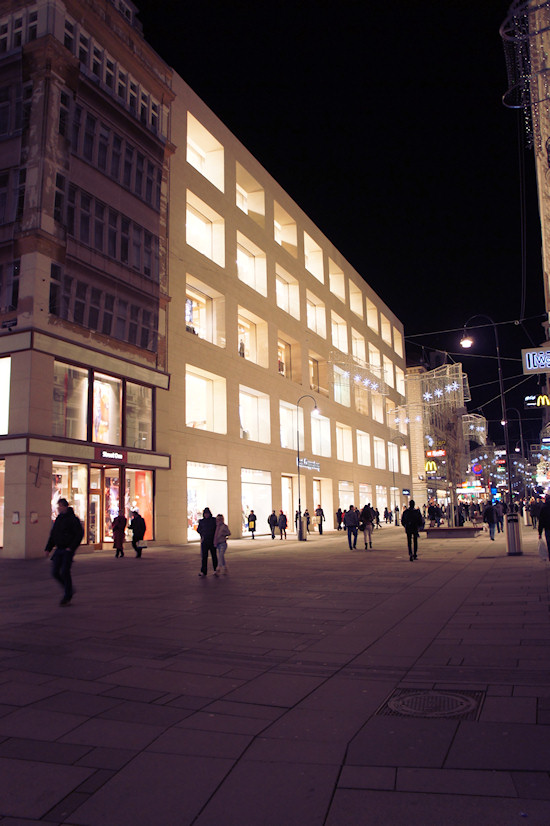 The Sparkling Swarovski flagship store.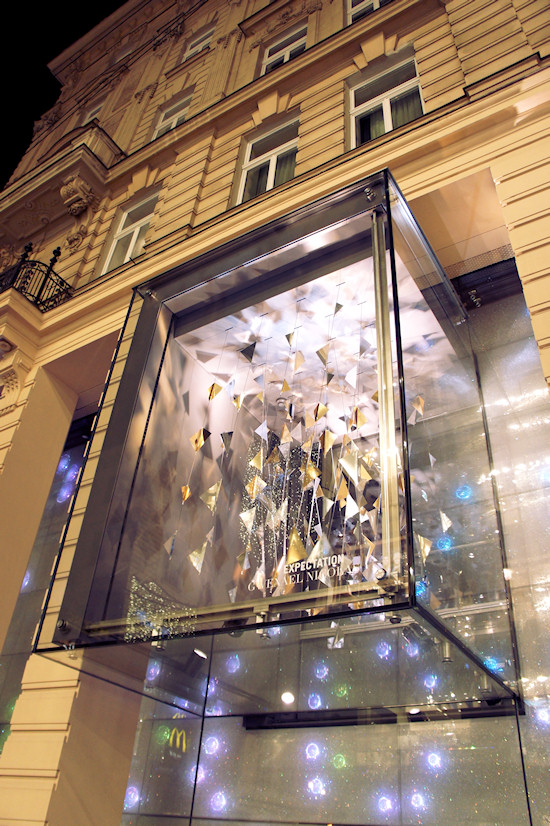 Last but not least "Rotenturmstraße" (Red Tower Street) with large red xmas balls hanging over the street.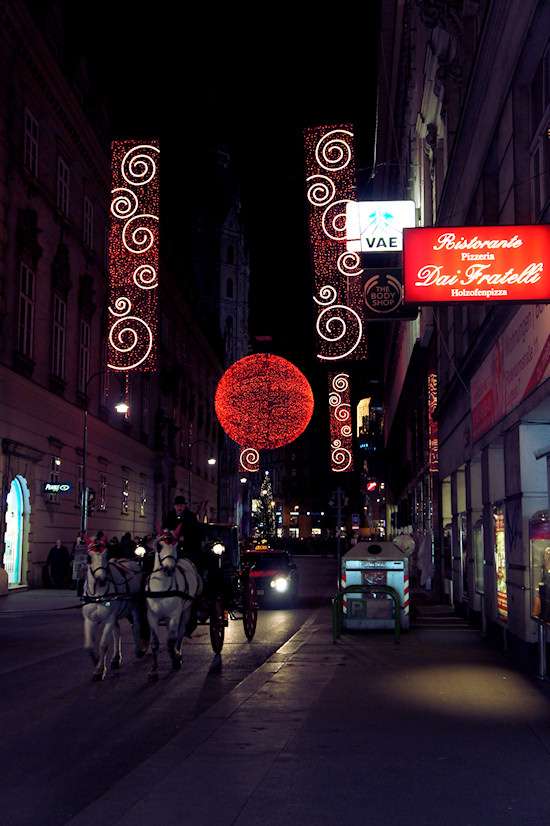 Xmas decorations sometimes match the design of adjacent shops ;)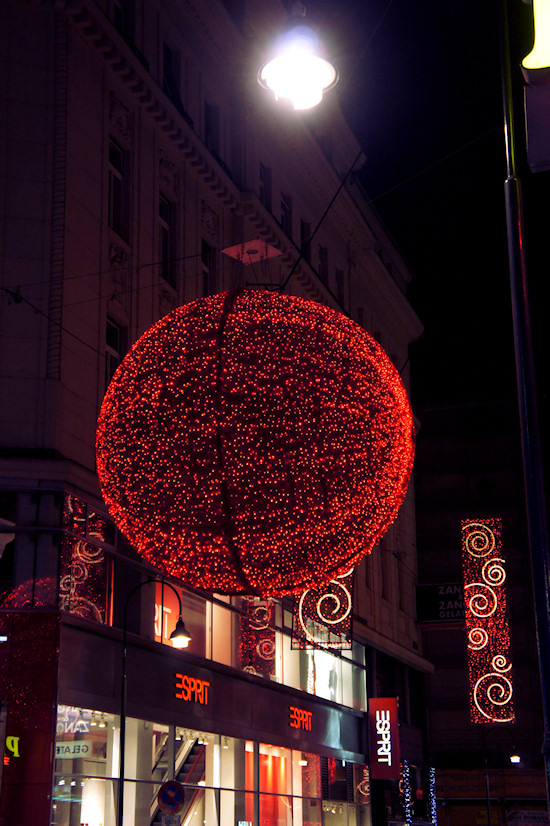 Reflections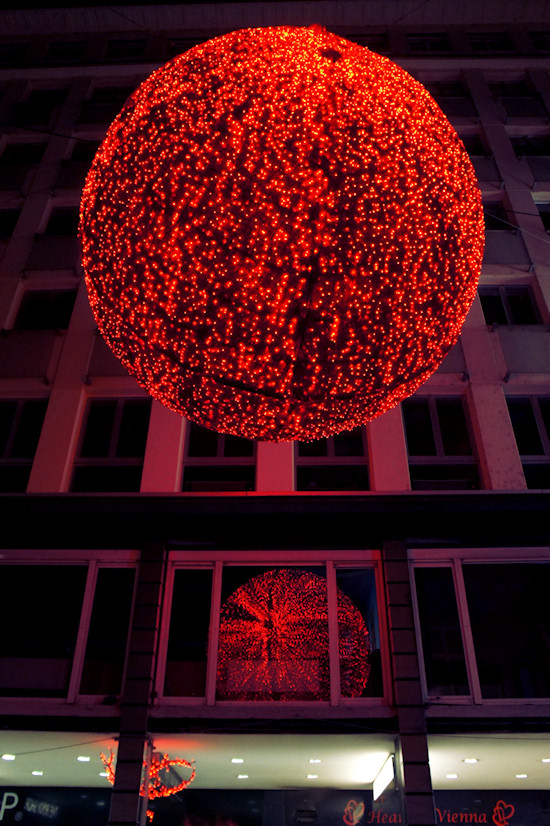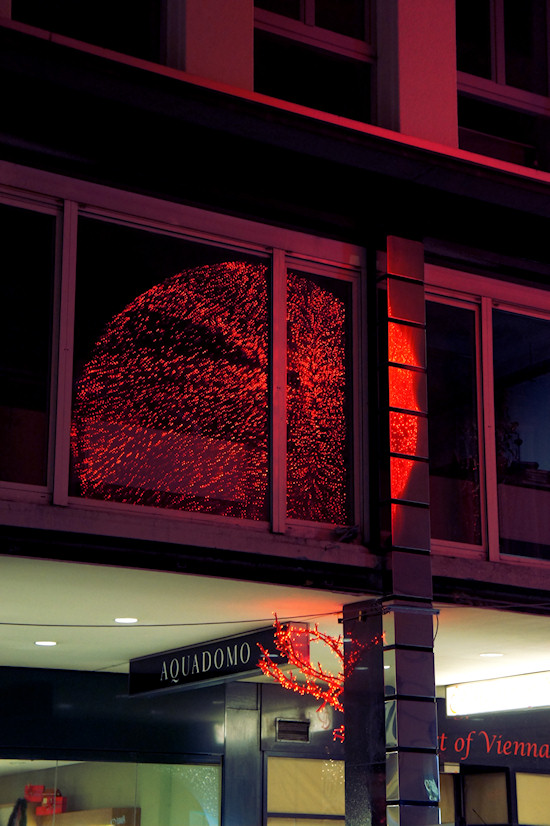 Xmas ball close-up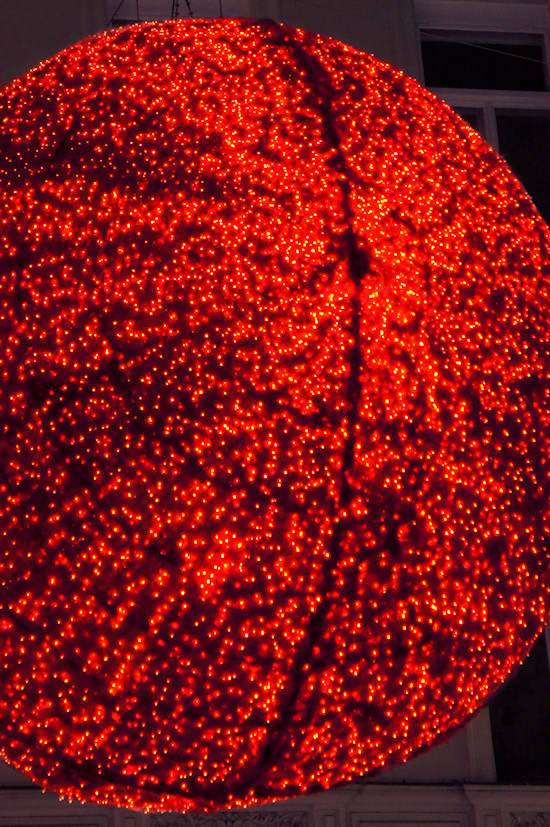 The red xmas balls are really impressive!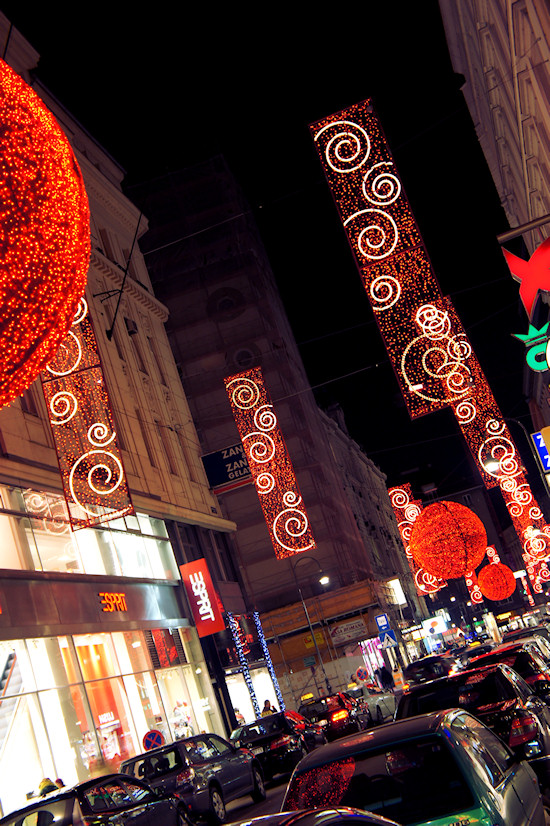 We have reached the end of our Xmas City Lights tour, hope you enjoyed it and I wish you Happy Holidays!
Related stories
Merry Christmas!
25hours Hotel: Vienna Is A Circus
Vienna Fashion Night
Comments ❤ ❤ ❤ ❤
Add ❤ comment: