Take a tour with me to the attic of the newly opened 25hours Hotel in Vienna and dive into the circus and vintage era of the early 20th century!
Photo credit: Viki Secrets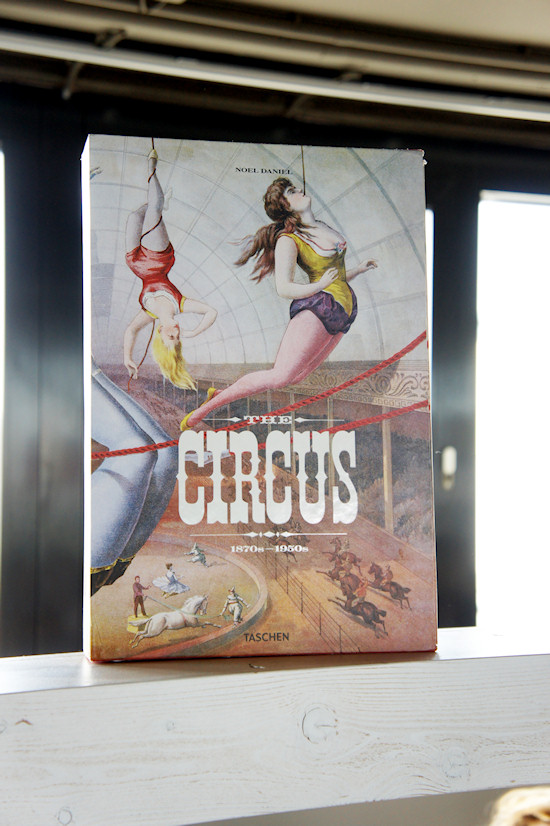 Hi, every 25hours Hotel has a unique theme, taken from the glorious times of the past, with vintage playing a dominant role in every 25hours hotel.
In Hamburg for example you can breathe the maritime air of the past, in Frankfurt you get the iconic jeans fabric look and feel and in Vienna – guess what – you dive into the vintage and circus era of the early 20th century.
The architects of BWM have revived the ugly building from the 1970ies, which is located at the border between the first and seventh district of Vienna, and extended it with three modern glass floors including a circus-themed loft bar and 34 vintage suites, which were opened in March 2011. The whole hotel, which was previously used as a dormitory by the way, will get fully operational in late 2012.
25hours Hotel Vienna
We start our tour now outside the hotel and will advance to the attic of the 25hour hotel, where we are going to chat with some bloggers and have a nice view over Vienna too. Let the spectacle begin!
25hours Hotel Vienna from outside, note the ugly building from the 1970ies and the new glass floors on top of it.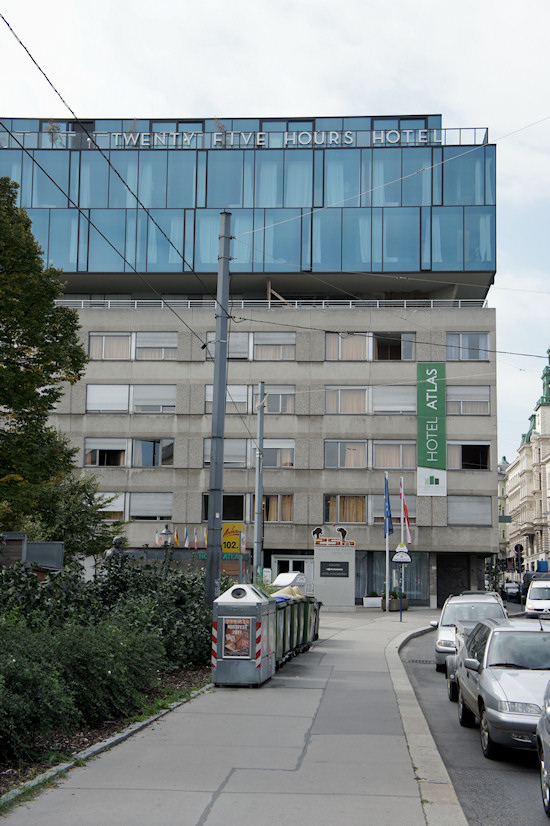 Trautson Palace and the Weghuber Park are located in front of the hotel building.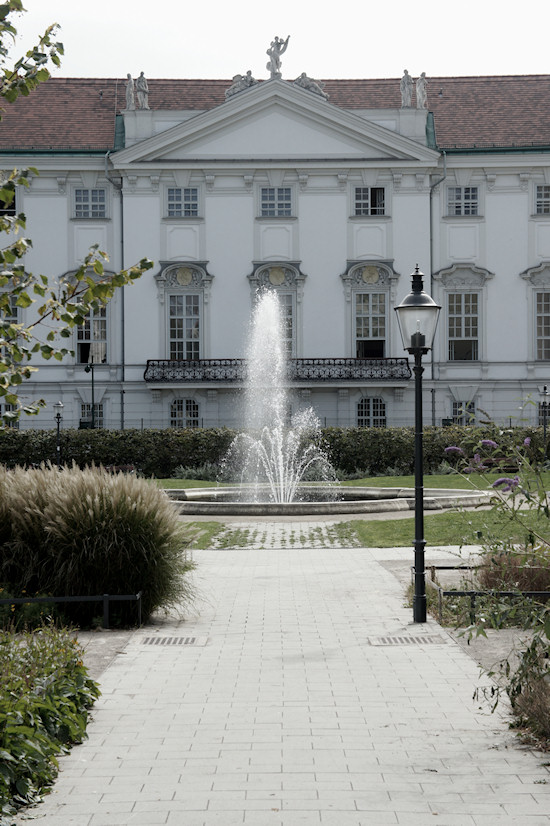 We take the elevator to the top.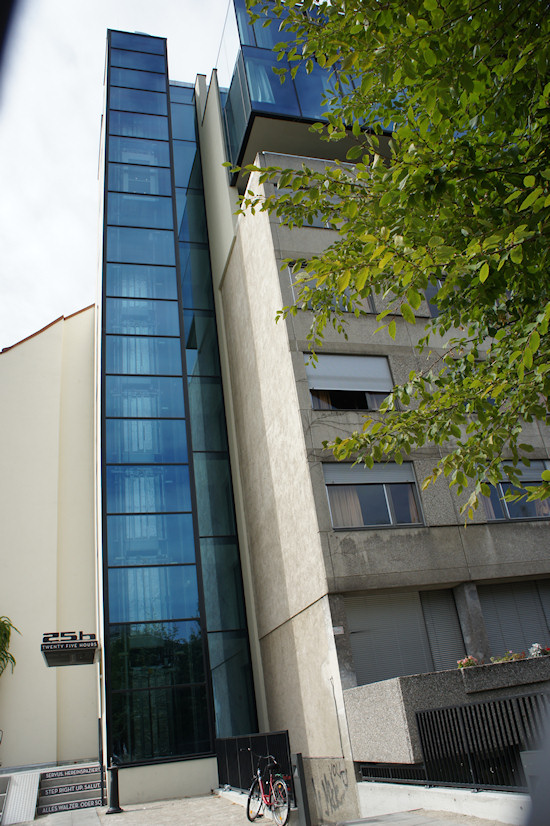 Elevator View of the Weghuber Park
Arriving at the 25hours loft where the fashion blogger lunch speeddating takes place, as Anna calls it ;)
Vintage bikes everywhere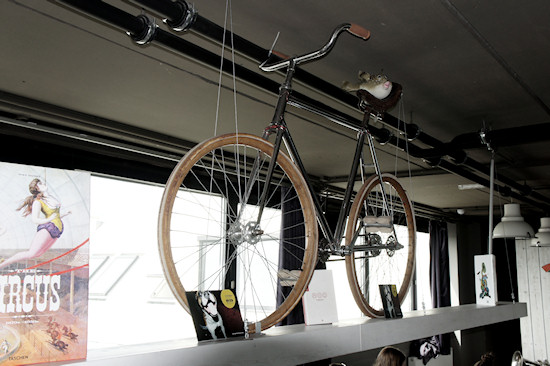 Mirela (coral and mauve) and Anna (h.anna)
Julia from Fashion & Life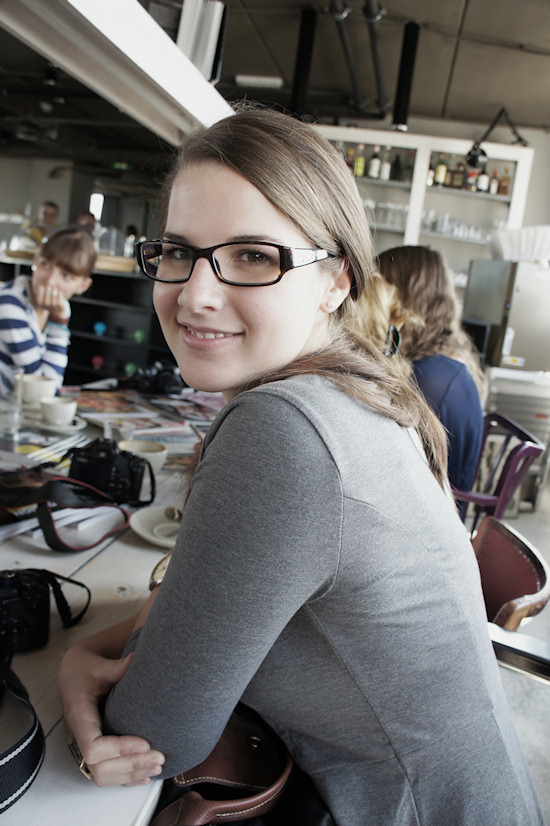 Vanessa from Windows of Vienna: Just foodspotting ;)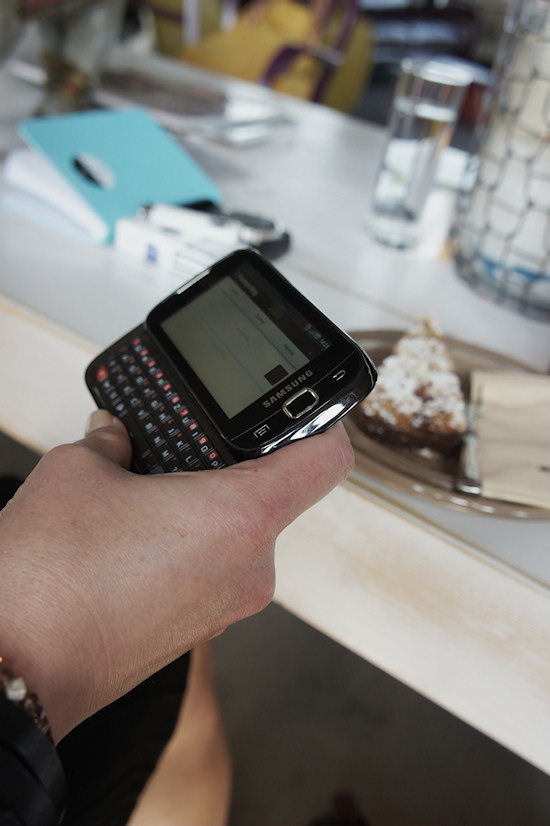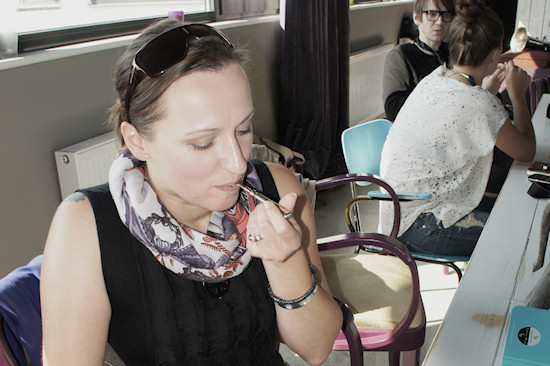 Pouh Lounge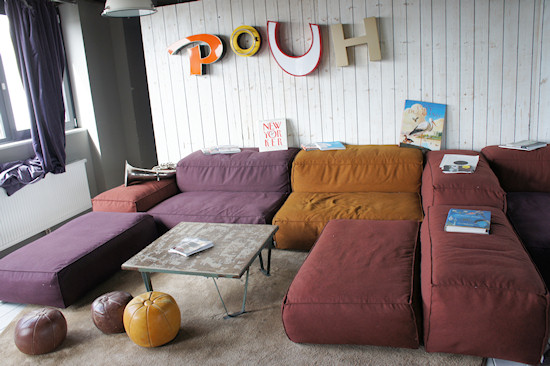 View over Vienna from the terrace facing the backside of the Austrian Parliament. Note the Vienna International Center (VIC) in the background (UN Office Vienna).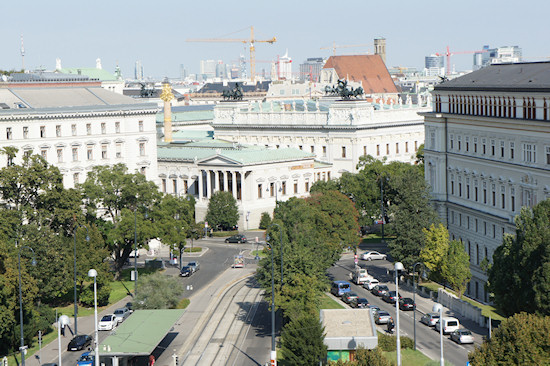 The Palace of Justice (Justizpalast) and St. Stephen's Cathedral (Stephansdom) in the background.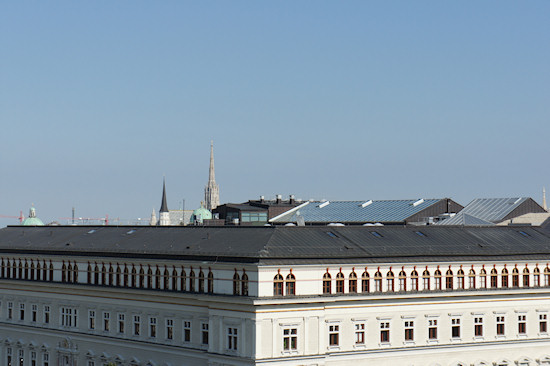 Military tower inside the Stiftskaserne from World War II
Going inside again looking at the interior design, carried out by agency Dreimeta:
A Vintage Lamp
Vintage bicycle leaned against the bars of a lion cage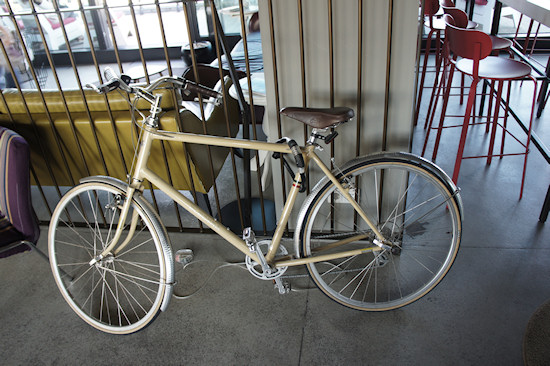 A short-legged Pommel Horse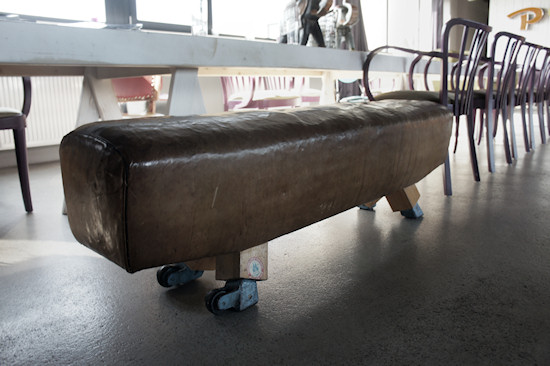 A Circus Leash, Newspaper Holder and Umbrella
Round Circus Bar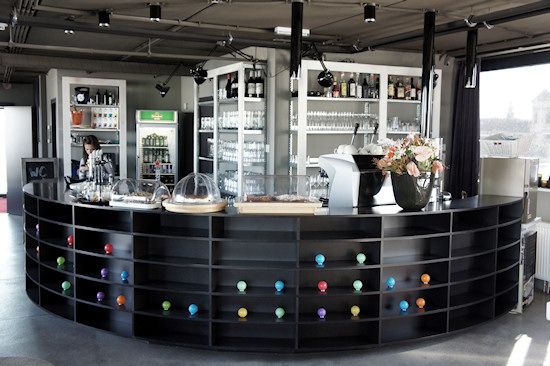 "This is a gee-whiz spectacle of a book ..."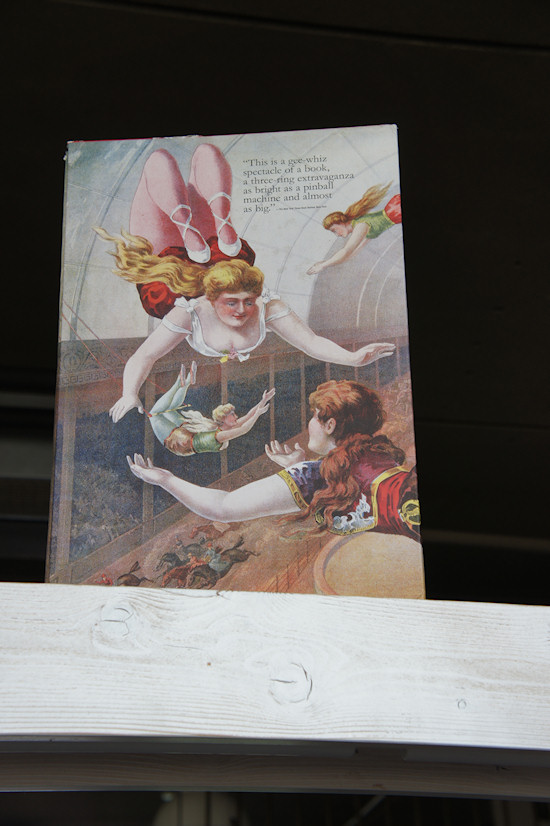 The first part of our tour ends here.
Take a short break and then continue to Part II:
25hours Hotel Vienna, Lerchenfelder Straße 1-3
Vienna At Night
Related stories
Sofitel Vienna: LE LOFT Lounge
Fashion Lunch with Doychinoff – Bon appétit!
Blogger Brunch: Visit The Blog(ger)s
Comments ❤ ❤ ❤ ❤ ❤
Add ❤ comment: