Model and entrepreneur Jessica Minh Anh has taken fashion to a new level. Her latest endeavor: a breathtaking fashion show at 4,770 feet above the sea level on the Grand Canyon Skywalk.
Photo credit: J Model Management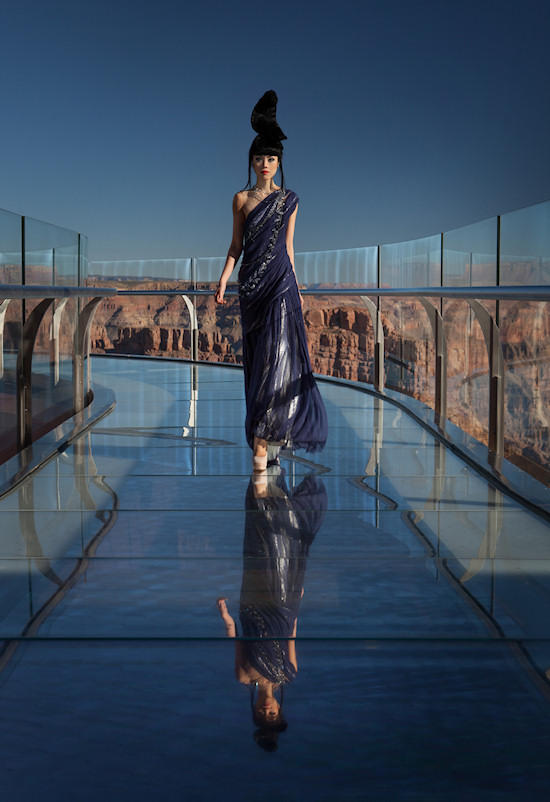 Jessica Minh Anh on the Grand Canyon wearing a couture dress by Polina Raudson.
Hi, I am following Jessica Minh Anh for some time now and maybe you remember me covering her extraordinary show on the Costa Atlantica. Jessica, who already turned the London Tower Bridge and the Petronas Towers into a catwalk, set another record with respect to height by hosting an iconic fashion show on the breathtaking Grand Canyon Skywalk on November 1st 2013.
The Grand Canyon Skywalk is located 4,770 feet (1,450 m) above sea level on the west side of the world-famous Grand Canyon near the Colorado River in Arizona, United States. Another interesting fact is that the U-shaped Skywalk has a transparent floor of glass, which let me think that the models were advised to not look down while performing the show ;)
The J Autumn Fashion Show on the Grand Canyon was not only the highest but also featured haute couture high profile collections from three continents.
"We worked day and night from both Europe and America to ensure timely responses to press and clients in 40 countries. It was a huge responsibility and I'm thrilled that we made it." said Jessica. Congrats!
Fashion by Lidia Demidova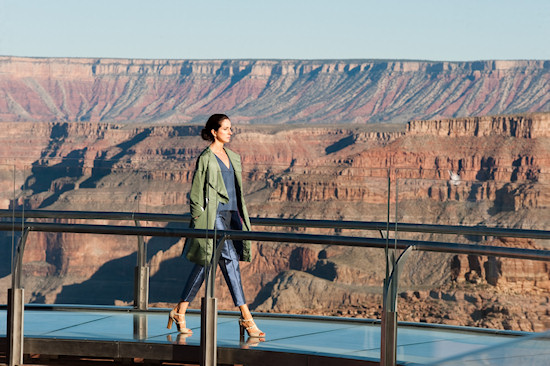 Fashion by Joana Montez & Patricia de Melo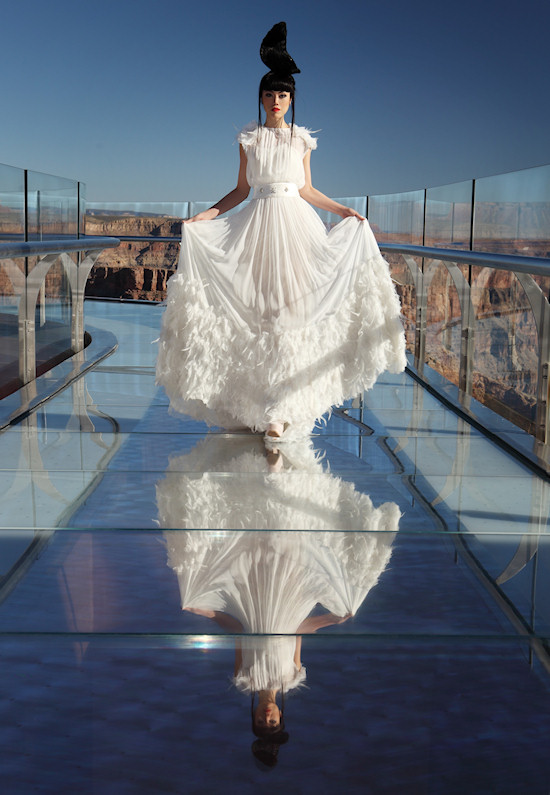 Fashion by Nina Athanasiou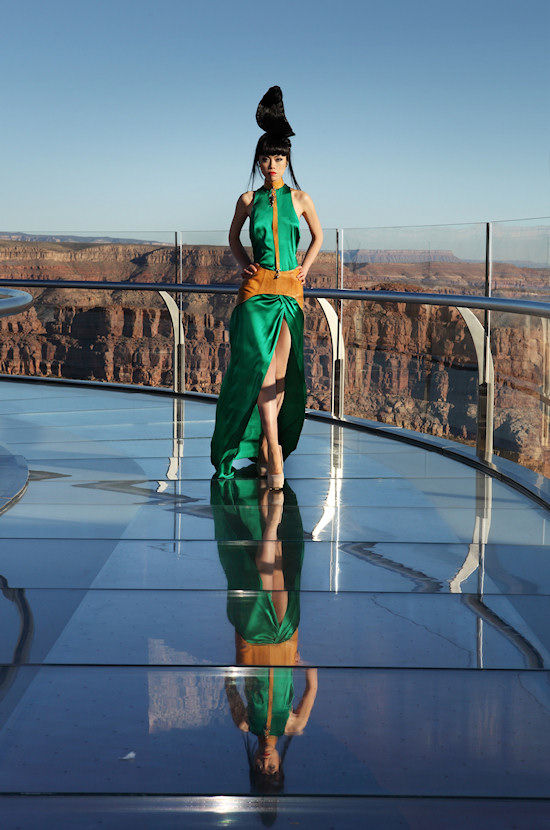 Fashion by Ziad Nakad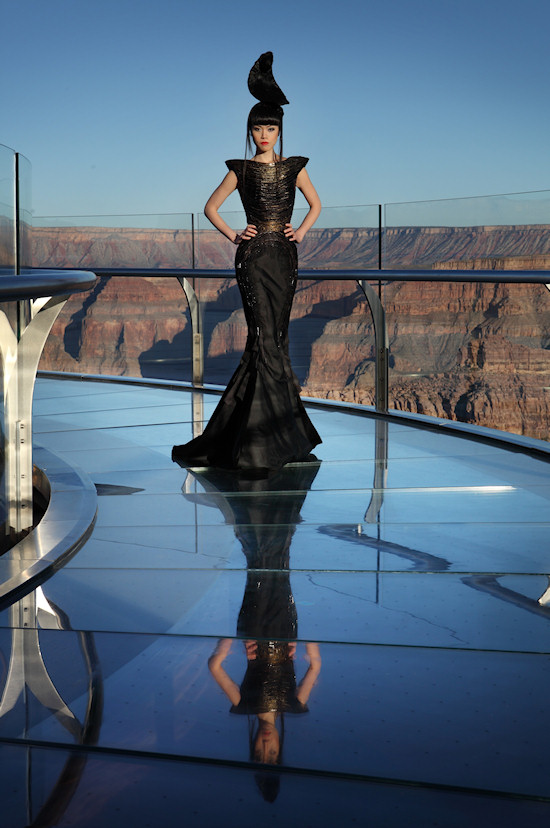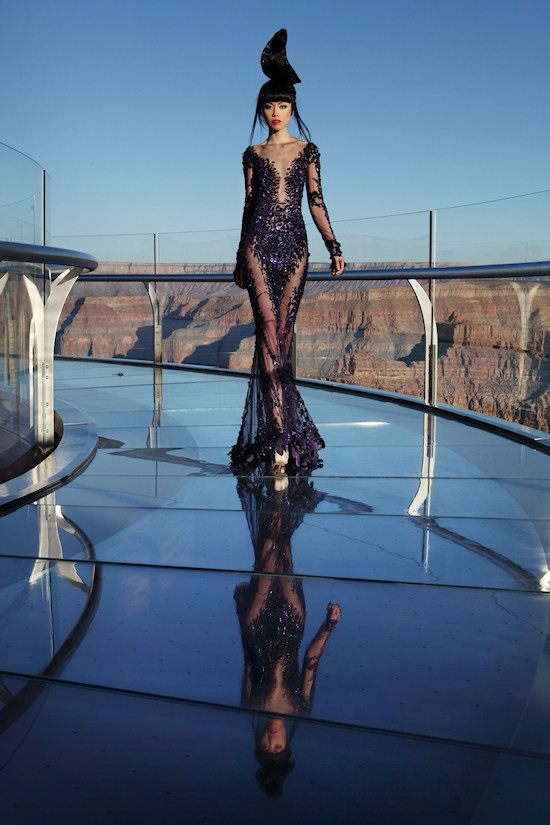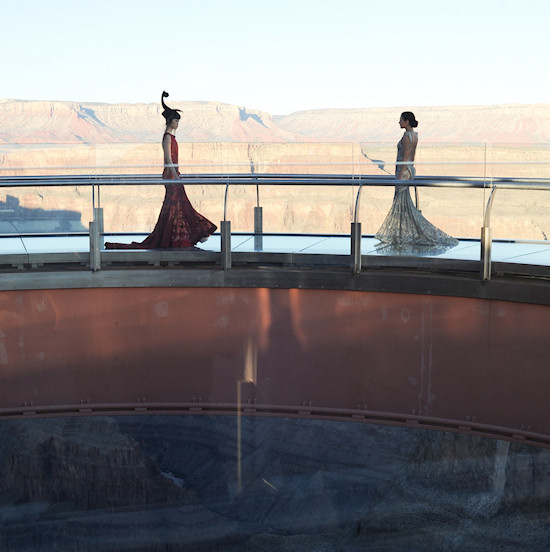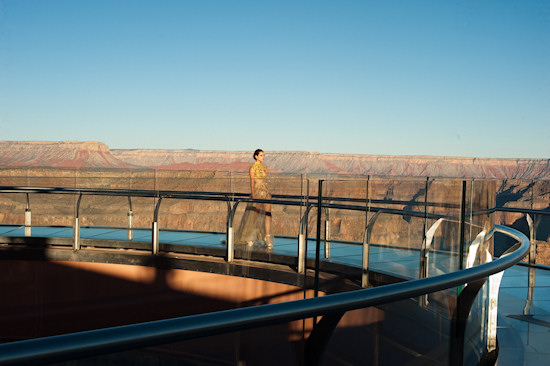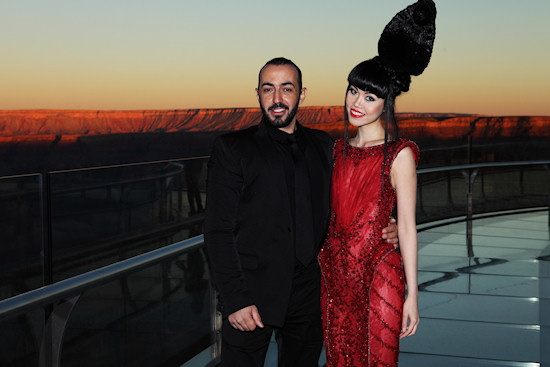 Jessica Minh Anh and celebrity designer Ziad Nakad
After floating on water and catwalking in the sky, one might wonder what Jessica will do next?
Related stories
Jessica Minh Anh: Fashion Ahoy!
Showroom MQ Vienna Fashion Week #Speedrun
Posing In Outer Space
Add ❤ comment: