Photo credit: NASA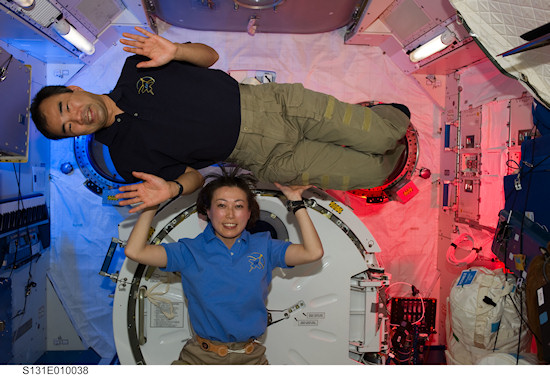 Hi, I have recently taken an online course about Astro Physics, which has raised my awareness and fascination about our universe. Gravity is the most mysterious natural force, which gives us our intuitive feeling of weight.
In this post I would like to take a look how models astronauts pose under zero gravity.
The above picture shows the photogenic Japanese astronaut Naoko Yamazaki lifting her colleague Soichi Noguchi in the Kibo laboratory of the International Space Station.
Naoko Yamazaki in the Destiny laboratory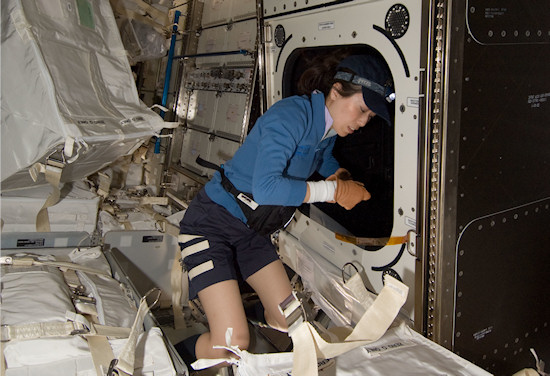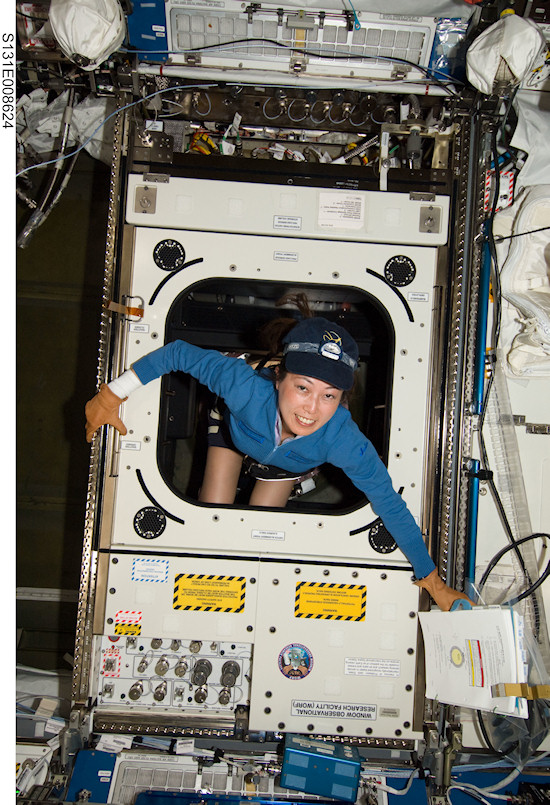 Group portrait of Expedition 23/STS-131 crew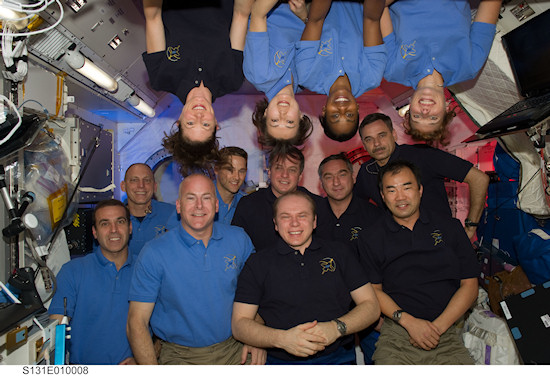 Add ❤ comment: