Leeloo in the iconic white bandage dress cosplay from sci-fi movie The Fifth Element @ Comics Salón 2014
Photo credit: Viki Secrets
Leeloo from The Fifth Element #cosplay. Next to Leeloo the Naruto anime character, Obito Uchiha aka Tobi, correct me if I am wrong.
Hi, The Fifth Element is a cool sci-fi movie with Bruce Willis as a hover taxicab driver and former special forces major, and Milla Jovovich as Leeloo, the fifth element and key in saving the world from an alien force.
The stylish costumes in the movie were designed by none the less than fashion designer Jean Paul Gaultier, including the iconic white sexy bandage dress of Leeloo.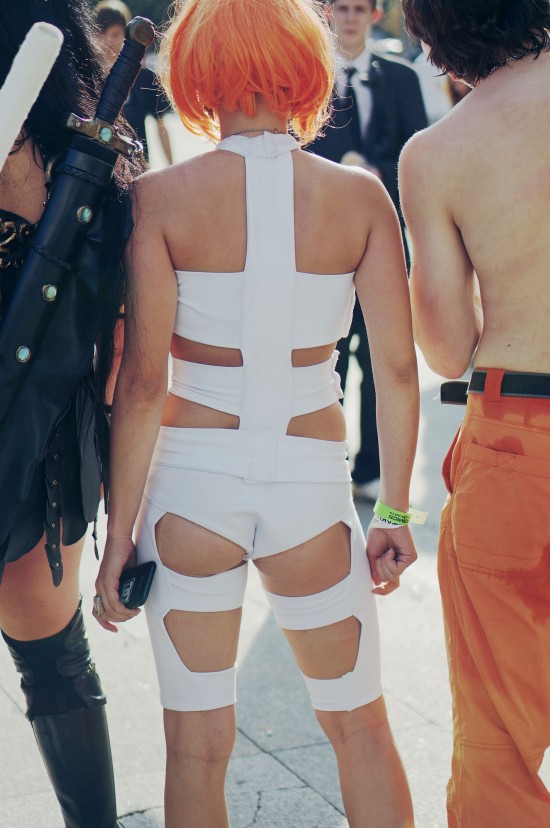 Have you also noticed what Leeloo holds in her hand in the first picture?
Related stories
Iron Man won the Comics Salón 2014 cosplay competition
Tomb Raider vs Mortal Kombat #Cosplay
Mass Effect #Cosplay
Add ❤ comment: