The graduates and students of Hetzendorf Palace have to master one final show before School's Out.
Video credit: Viki Secrets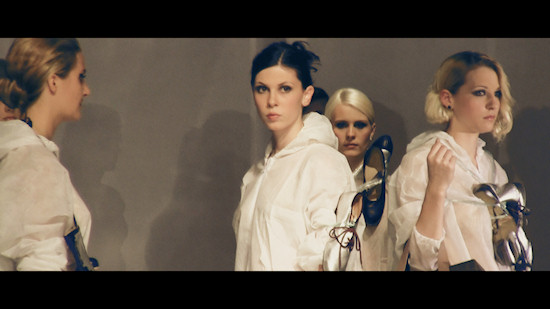 The Show 2010, entitled Liberty
Hi, do you remember sitting the last days in school and how it felt anticipating the long vacation, which always passed too quickly anyway?
Or maybe you have also graduated recently, such as the graduates of Hetzendorf Palace, and you can finally say, "School is out!" forever, which is super cool but also hard to realize at that moment.
In fact, after graduation you will soon find yourself facing even tougher decisions to make, more harder work to do, and an infinite amount of things yet to learn.
Graduation is just the beginning of a new chapter in your life-long journey, paving your own future.
And if you will, the final show of the young fashion students, which featured more than 150 creations, also felt like a journey, a journey through their school classes and subjects, through their individual ideas and concepts, through the past to the future, connected by the common theme of liberty.
School is out! Enjoy summer :)
Backstage video
The Dressing Rooms Of Hetzendorf Palace
Related stories
The Hetzendorf Graduation Show 2009
AZUBIS 01 Fashion Show In Wittgenstein House
pelican avenue's Catwalk Performance
Comments ❤
Add ❤ comment: