People with the image of a circle on the mask are not even soldiers, they are unarmed workers, perform various jobs and are below everyone else in the hierarchy of masks.
Artwork credit: Vitalina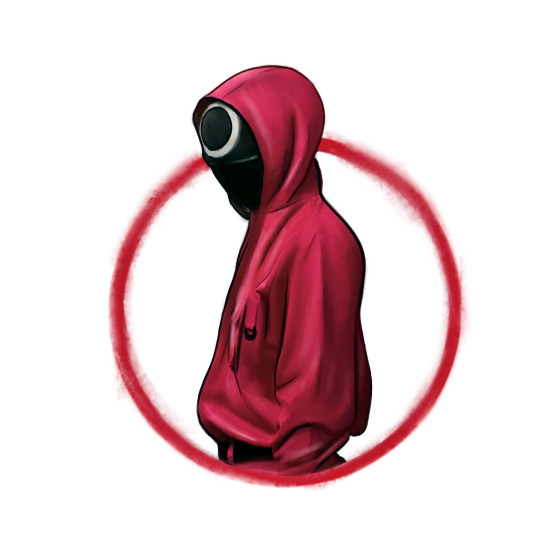 Squid Game as an NFT. 1/2 editions. Fan art by Ukranian artist Vitalina.
What is CryptoArt?
CryptoArt/NFTs are a revolutionary new way to buy and sell digital art online in limited editions with the power of blockchain technology.
Squid Game
Did anyone else watch Squid Game, the South Korean TV series that "unexpectedly" became a mega success on Netflix?
Video credit: Netflix
A mysterious man invites cash-strapped, gambling addicted players to compete in Korean children's games with deadly high stakes. Disqualified players are to be eliminated. The last player standing awaits a tempting prize in this thrilling Battle Royale-like show.
Suqid Game Fan Art as an NFT
Proof Of Art
https://nftshowroom.com/gallery/vitalina_-squid-game_-squid-game
Gallery
https://nftshowroom.com/vitalina/gallery
Blog
https://peakd.com/@vitalina

Related stories
Eden High #Fashion #NFT
Behind The Curtain
In The Revolution Museum
Add ❤ comment: