Hive Golden Year 2021. The blockchain that revolutionized social media and games in the golden 20s of the 21st century.
Artwork credit: soufianechakrouf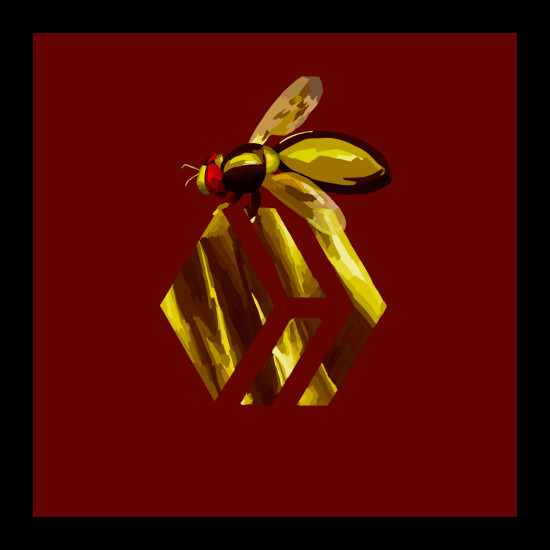 Hive Golden Year NFT. 1/5 editions.
What is CryptoArt?
CryptoArt/NFTs are a revolutionary new way to buy and sell digital art online in limited editions with the power of blockchain technology.
In The Revolution Museum
Hive is the first true blockchain-based, decentralized and censorship-resistant social network and platform for crypto-powered games and DApps like Splinterlands, 3speak, dCity, Rabona, NFT Showroom and more.
The revolutionary Proof-of-Stake (DPOS) blockchain has zero transactions fees, low carbon emissions, and a unique reward mechanism called Proof of Brain that rewards both content creators and curators for sharing and discovering original and authentic content.
Splinterlands is the #1 NFT game in crypto space running on the Hive blockchain.
This exhibit by Soufiane Chakroufis is displayed in the Revolution Museum next to Bitcoin, the first blockchain of the 21st century that revolutionized the money system and became the first global, independent currency after gold.
Proof Of Art
https://nftshowroom.com/gallery/soufianechakrouf_hive_golden-year
Gallery
https://nftshowroom.com/soufianechakrouf/gallery
Blog
https://peakd.com/@soufianechakrouf
Related stories
NFT 1.0 versus NFT 2.0
On The Beach #Crypto #NFT
Satan Lover: Is CryptoArt evil?
Add ❤ comment: