Cosplayer Natasha Ziviani as Red Sonja, the famous red-haired Marvel Comics heroine with a sword. "I'll break them all."
Photo credit: Viki Secrets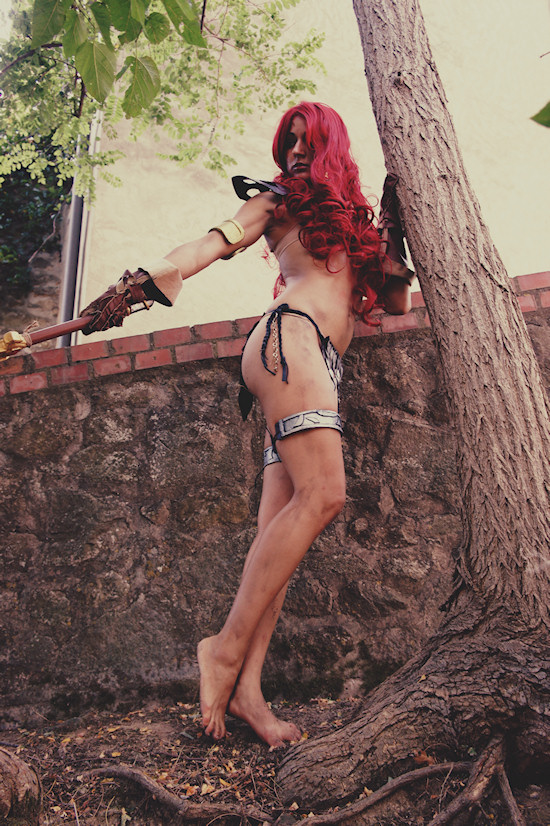 Hi, Red Sonja is a sexy, red-haired Marvel Comics fantasy heroine, who first appeared in Conan the Barbarian in 1973. Her character is loosely based on Robert E. Howard's Red Sonya of 1934.
The Background Story
The she-devil with a sword is driven by revenge. At the age of 17 her family was killed by evil mercenaries. Sonja survived, but was brutally raped by the leader of the group, leaving her in shame.
Answering her cry for revenge, the red goddess Scáthach appeared to her, and instilled in her incredible skill in the handling of swords and other weapons on the condition that she would never lie with a man unless he defeated her in fair combat. — Wikipedia
Red Sonja Cosplay
Natasha Ziviani is an Italian cosplayer, model and Marvel Comics fan. She cosplays since 2006 and teamed up with her brother Dave delle Nuvole, who usually impersonates Conan another fantasy character Natasha loves.
"The outfits are made partly by myself and partly by a professional tailor, an old friend of mine. Most of the Red Sonja outfit was made by Gianpaolo Franzini."
Natasha's little pride is her newly, totally self-made outfit of Marique, the female villain of the new Conan remake. Hope we can adore her in her new outfit soon.
There are also rumors of a new Red Sonja movie. After the recent Conan remake, it could be likely that there is also a Hollywood reboot of the not so successful Arnold Schwarzenegger and Brigitte Nielsen movie from 1985. Hope it is not a mere remake but they come up with something new.
In the meantime, we can take a look at Natasha's stunning Red Sonja outfit.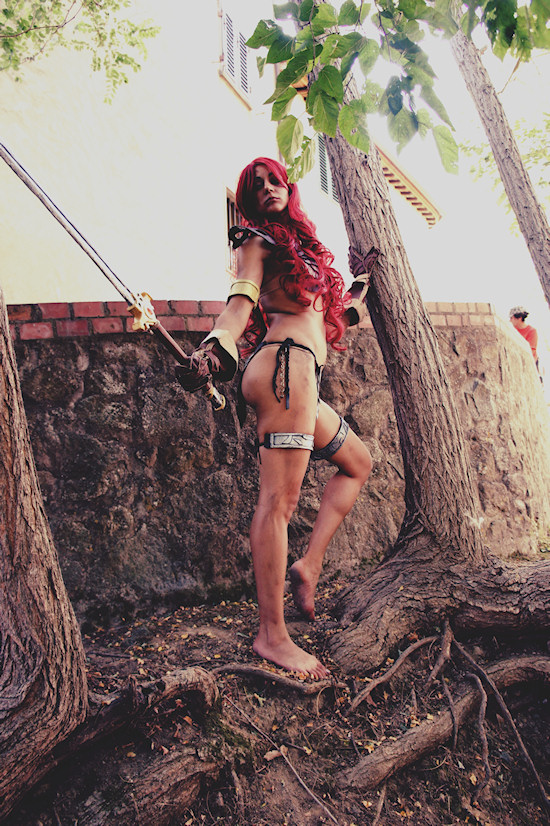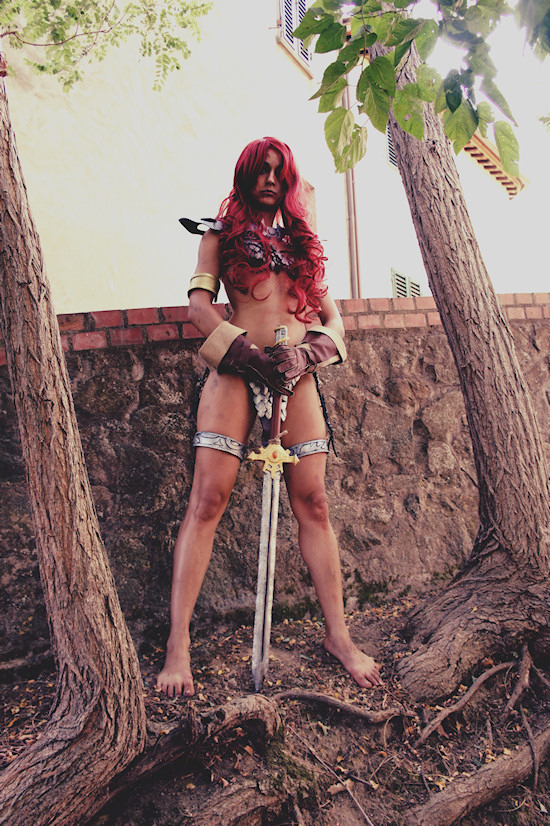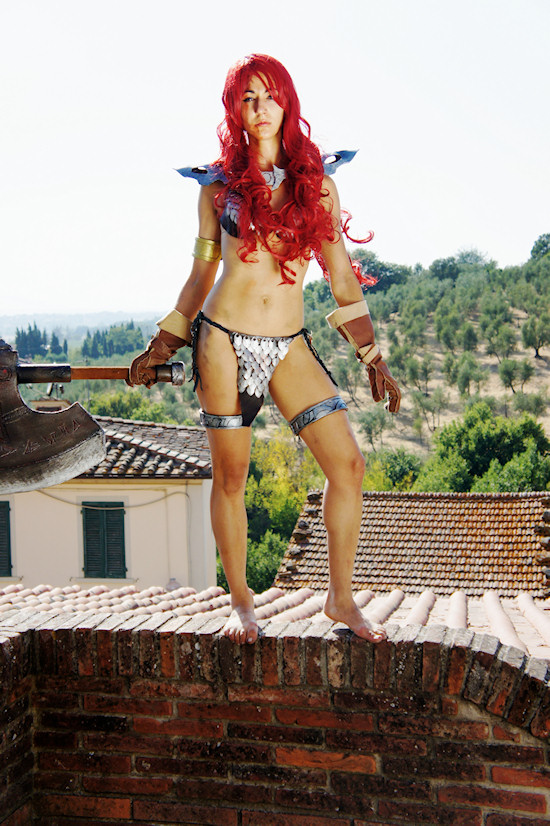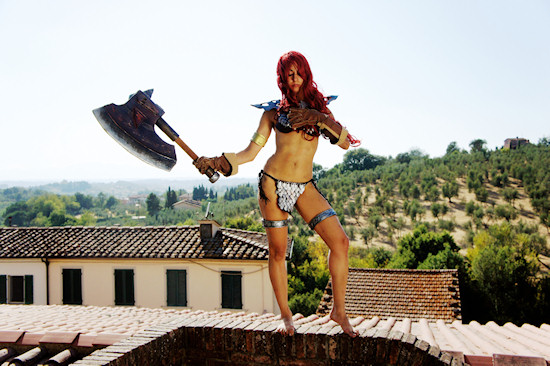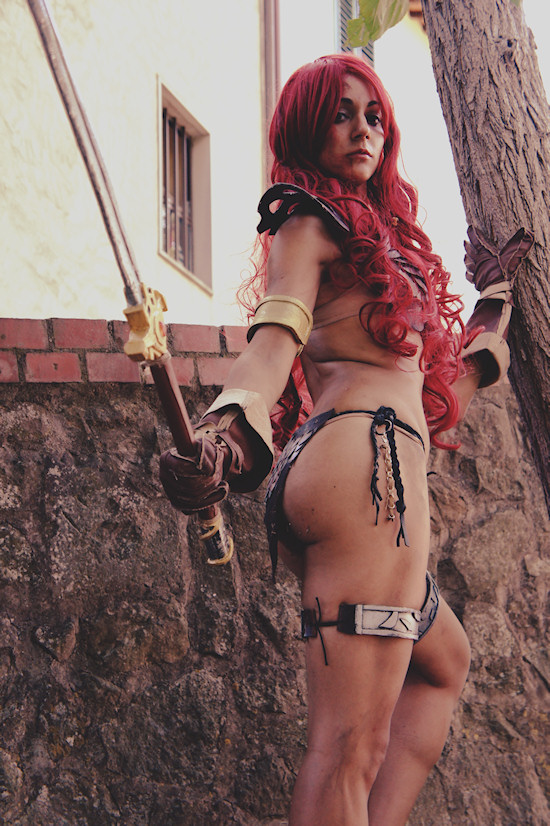 Female superheroes: Do you think there will be a Red Sonja movie anytime soon? Or what about a Xena movie? Or a new Lara Croft sequel/prequel?
Related stories
Unicorn Festival: Part I
Unicorn Festival: Part II
The Vestal Virgins Of Olympia
Comments 💖 45
Add ❤ comment: