Six gruesome medieval torture devices explained. The Hangmen Show "Die Henker" @ Mittelalterspektakel 2014
Photo credit: Viki Secrets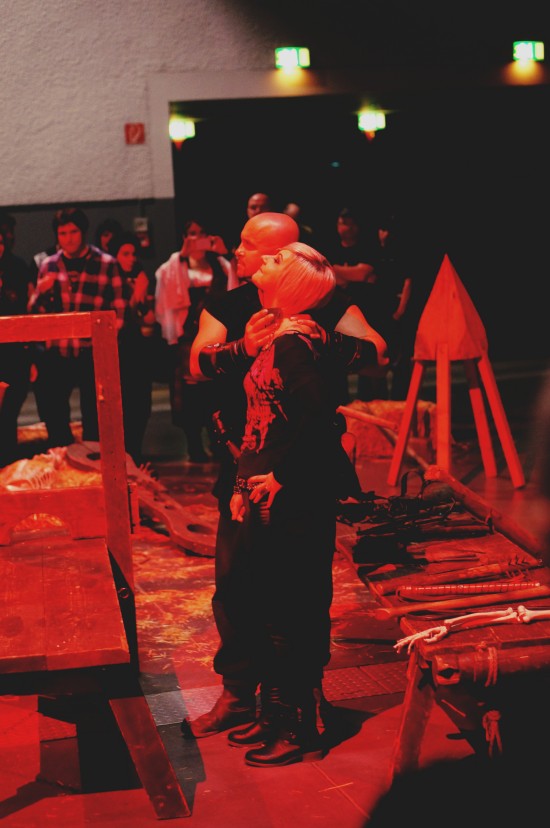 The Hangmen Show "Die Henker" @ Mittelalterspektakel 2014
Hi, next to our Xena camp at "Mittelalterspektakel" was the medieval torture chamber with two "hangmen" from "Steinakirchen am Forst" (Die Henker) presenting the dark side of the dark ages :P
If we can learn something from history then it is medieval torture was gruesome, inhumane, disproportional, and mostly ineffective producing false confessions and tainted information with a high degree of collateral damage (you cannot remedy torturing or killing an innocent).
Another interesting fact that I have learned was that the profession of the hangman was far less respected than I thought. And if they did a mistake like not beheading the victim with the first blow, they even risked being themselves tortured or killed. It was a hard and dishonorable profession.
The two authentic looking hangmen from Lower Austria did a great and informative job and also invited guests to try out some of the cruel devices.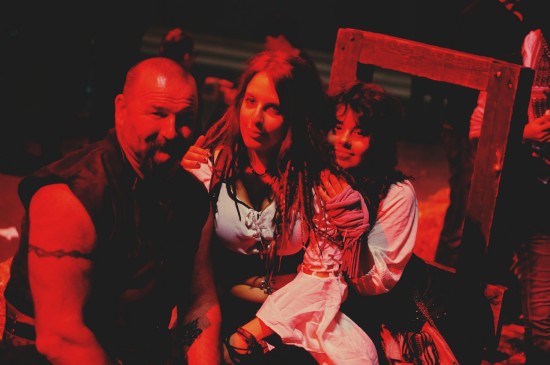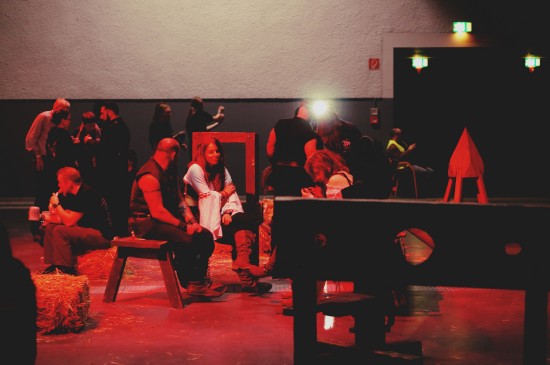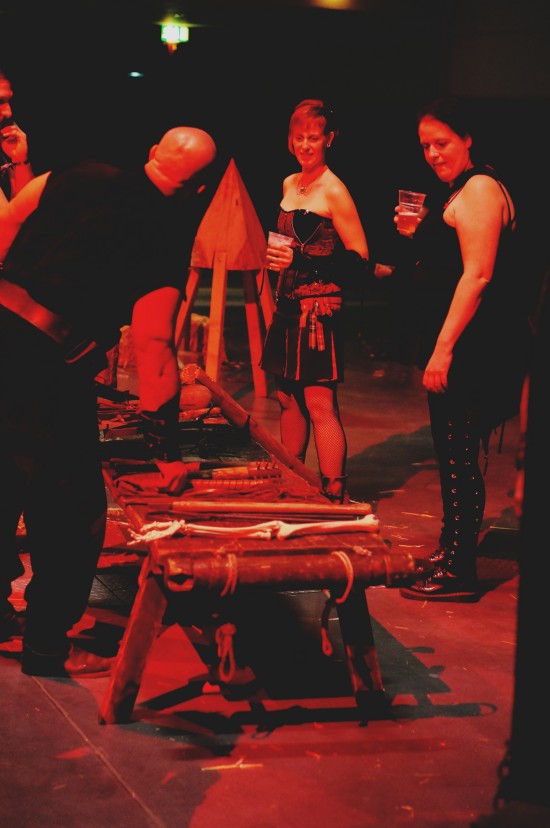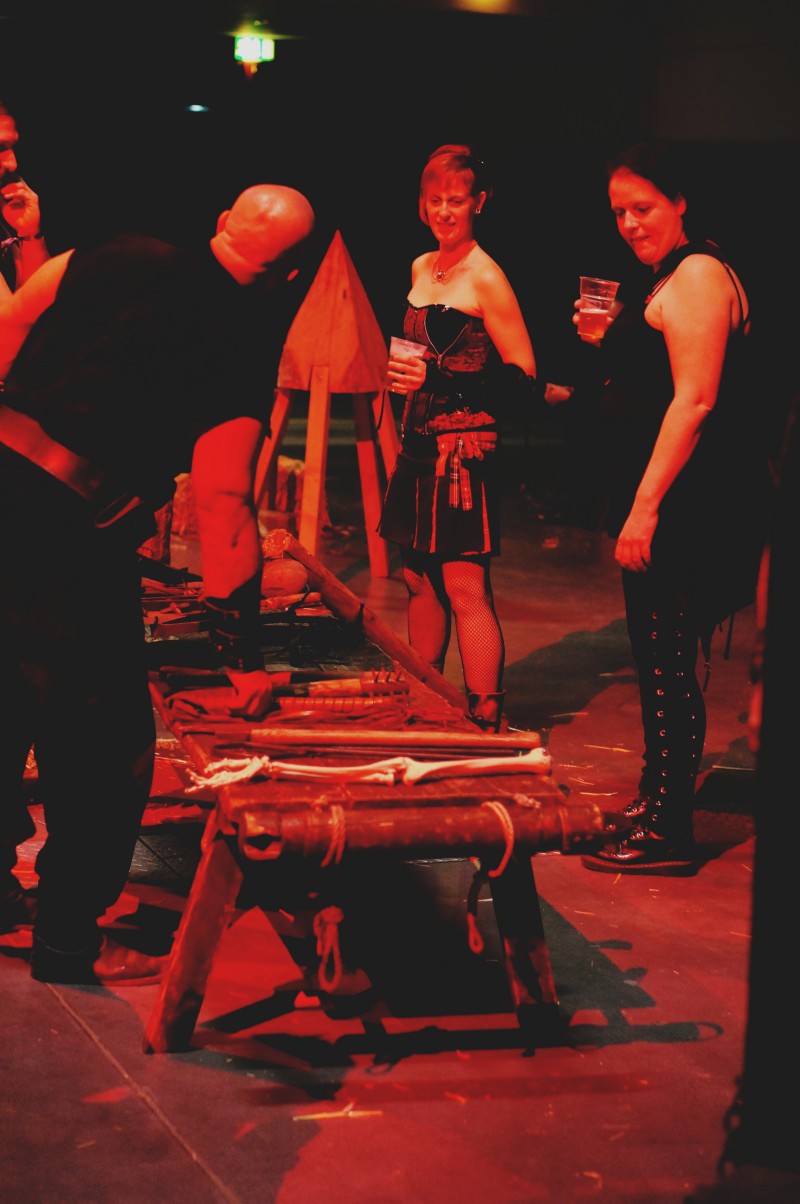 1. Judas cradle in the background. The naked victim was seated on a sharp pyramid-like seat where the victim was slowly impaled.
2. Pillory torture. A "mild" form of punishment. The victim's head and wrists were restrained in the holes of the wooden bar and the position also served as a post for whipping. The pillory was placed on a public place where the villagers could see the victim's suffering.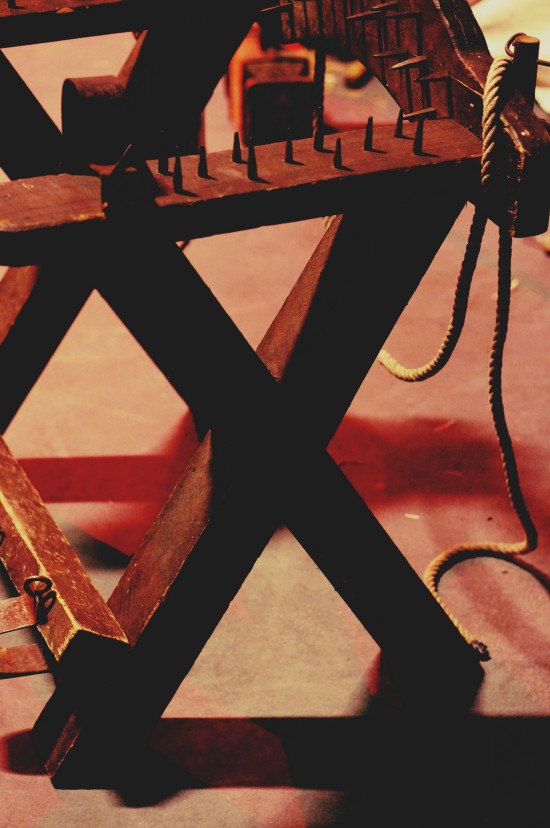 3. Torture chair. The chair existed in many variants. The iron chair was placed over an open flame and the victims was roasted alive. Another version of this chair was even more diabolical due to the addition of hundreds of sharp spikes which lined the back, seat, armrests and leg rests.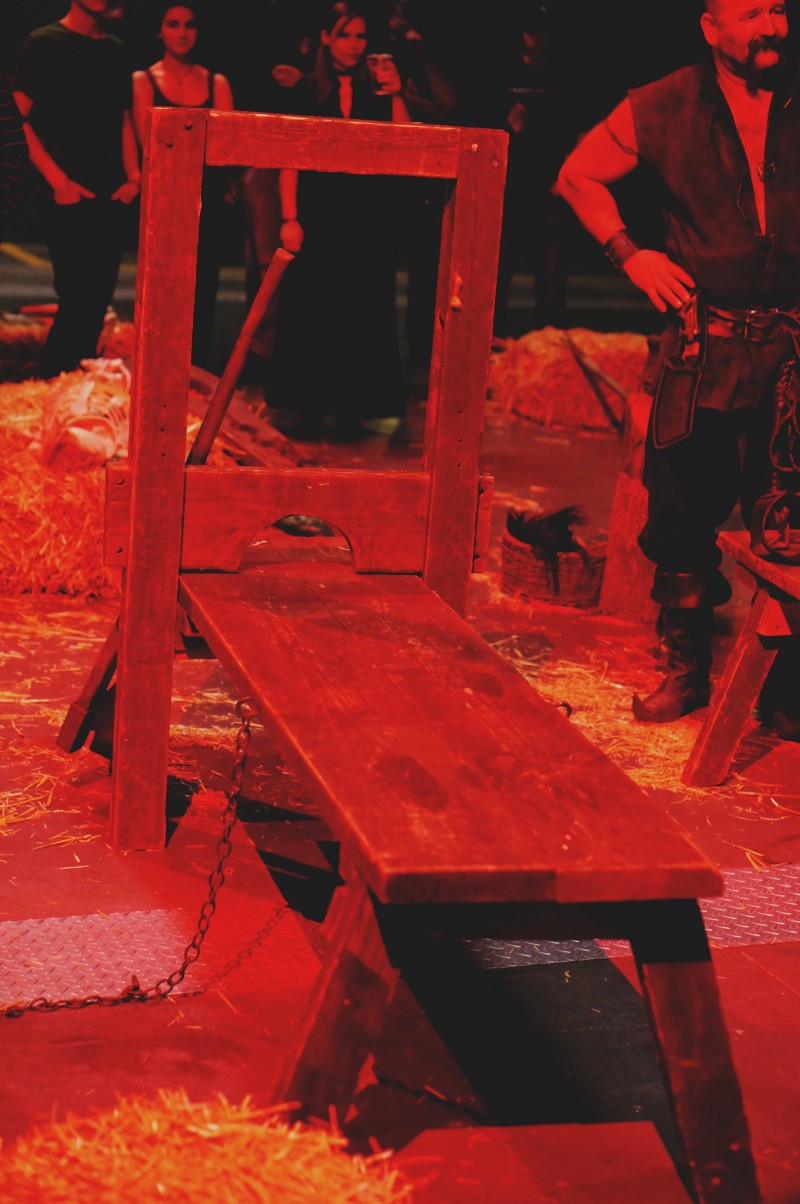 4. Torture rack. The infamous rack often had a roller at one or both ends, where the victim's arms and legs were chained to, allowing the torturer to slowly stretch the victim apart.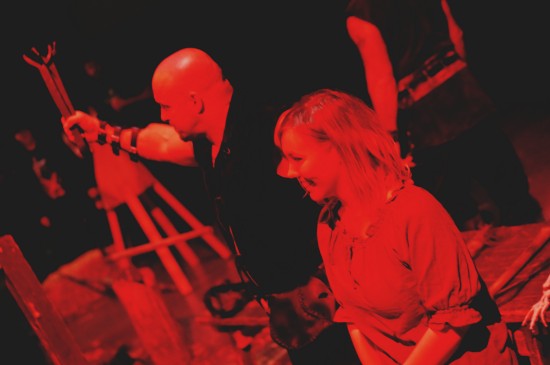 5. Breast ripper. Used as a gruesome way to punish women by mutilating a woman's breasts.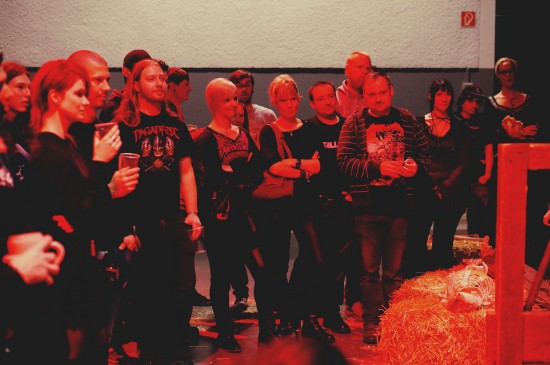 6. Shrew's fiddle torture. It was originally a way of punishing women who were caught bickering or fighting.
Mercy, mercy, I will confess everything :P
Related stories
Xena Fantasy Camp @ Mittelalter Spektakel
Scary Outfits
Body Sections and Female Jesus by Juno
Add ❤ comment: