Blogger-organized lunch with Maria Doychinova and her team
in The Ring Hotel, Vienna. Bon appétit!
Photo credit: Viki Secrets
Maria Doychinova and Petar Popov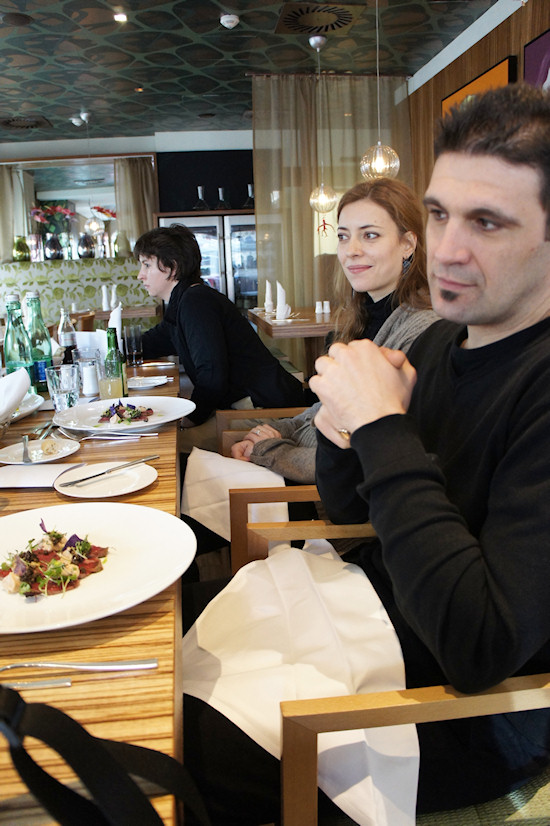 Hi, having lunch with one of my favorite fashion designers in a five-star hotel in Vienna, sounds like a dream to me, but it is true :)
Yes, it happened last Saturday in The Ring Hotel, thanks to Maria from Stylekingdom and Viktoria from Modeltalk for organizing this wonderful afternoon and for inviting me :)
Maria Doychinova is the Bulgarian-Austrian designer of the label Doychinoff, who made a great impression to me at the Departure Fashion Night. You know, my mother is Bulgarian too, from Rousse, so it was a real pleasure for me meeting Doychinova and her team.
The four course menu was really delicious. I gave the beef/tuna menu a try. Everybody was also quite busy photographing the dishes ;)
Appetizer
marinated beef, goose liver mousse, mushroom tartare, shiso cress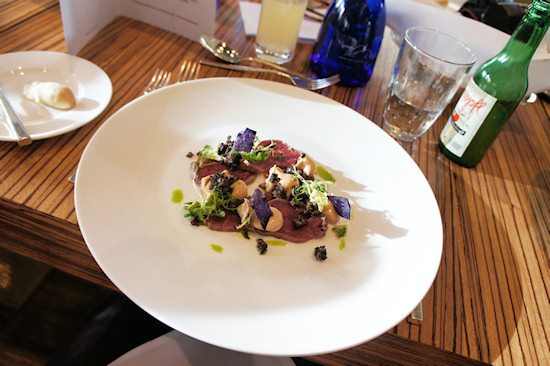 Main Course
tuna, artichoke cream, bacon-sage gnocci, violet mustard glace, taggiasca olives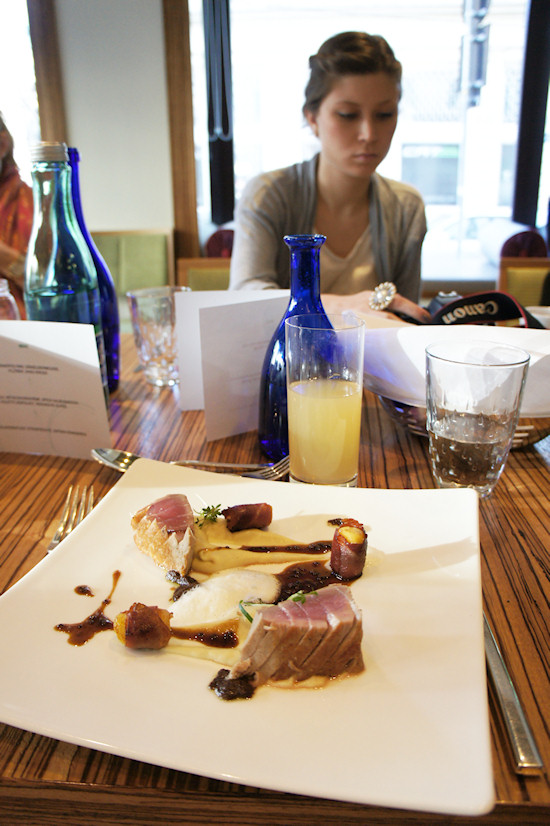 The lovley blogger opposite me is Vicky from Bikinis & Passports ;)
Dessert
chocolate soufflé, citrus fruits, saffron-orange sorbet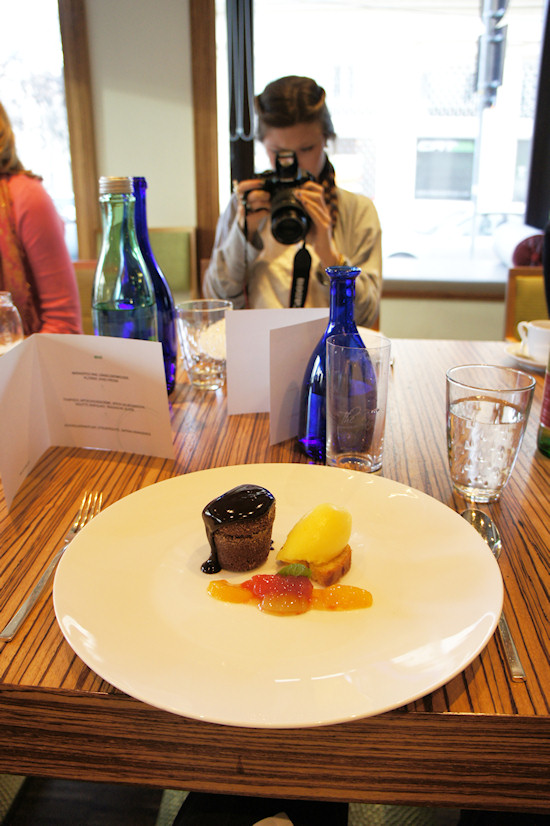 Fashion Bloggers
Blica, Bikinis & Passports, Colazione a Roma, Cooloutfit, Fanfarella, h.anna, Modeltalk, Style Kitchen, Stylekingdom
Teresa | Colazione a Roma and Julia | Fanfarella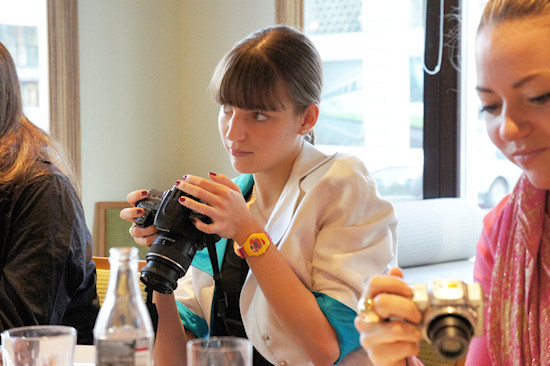 At lunch I discussed with Petar the growing influence of bloggers and the changing media landscape, in a political sense. It is our hope that bloggers can make a difference to the otherwise often corrupted media and political systems of the world.
I will post more about Doychinoff's presentation in a follow-up post:
Fashion for Lunch: Doychinoff
More pictures on Facebook
Add ❤ comment: