This year, my Red Carpet Golden Globe Award goes to the girl with the geo tattoo, aka Angelina Jolie, for wearing this white Atelier Versace satin robe with a folded neckline in red.
Photo credit: HFPA and Golden Globe Awards, 2012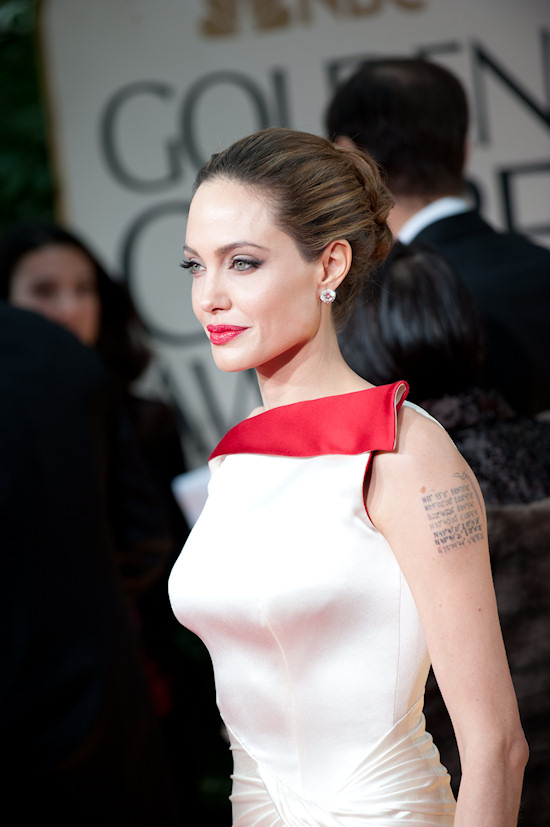 Hi, I have always been a big fan of Angelina Jolie and this year her white elegant satin dress with the dominant red highlight at the neckline together with her matching make-up really convinced me.
But did you know Angelina Jolie's tiny secret, also wearing over twelve (kown) tattoos? many of them made up of characters and symbols, including the Latin proverb "quod me nutrit me destruit" (what nourishes me destroys me) and between her shoulder blades, the advice "know your rights" written in Gothic letters.
On her left arm, which is also visible on the picture above, is her distinct geo tattoo, which was originally the place of her dragon tattoo and the name of her ex husband Billy Bob (Thornton), which she had later removed.
Her geo tattoo marks the geographic coordinates, where her six children first entered the world, as well as the birth place of her partner Brad Pitt on the seventh line ;)
Back to the Golden Globes and its winners:
Golden Globe Awards 2012
Best motion picture (Drama) got The Descendents with George Clooney in the main role, whose performance in the film also earned him the Best Actor Award.
Best Actress (Drama) got Meryl Streep in the Iron Lady, here with a matching Iron Lady like dress.
Octavia Spencer, Best Actress In A Supporting Role in The Help, wearing a beautiful curvy lilac dress by Tadashi Shoji.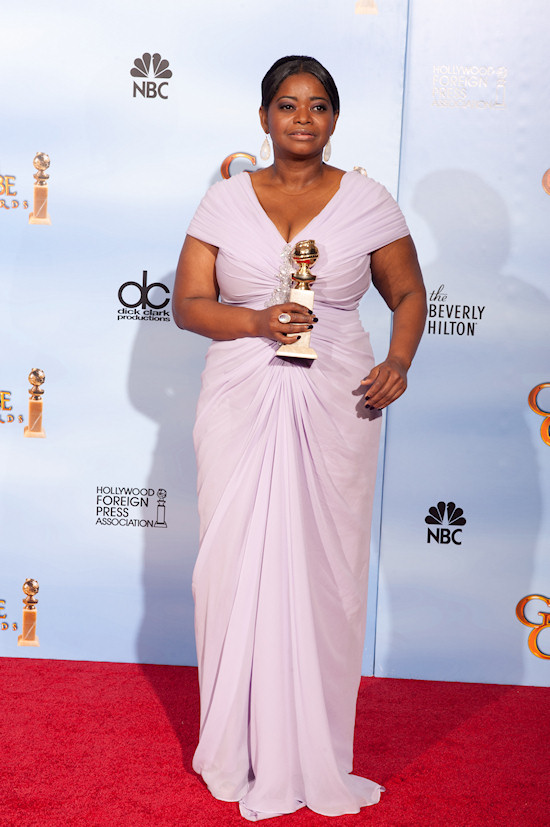 Kate Winslet in a Jenny Packham split, black & white dress. Winner in the category Best Actress (Mini-Series) in Mildred Pierce.
The Cecil B. DeMille honary award went to Morgan Freeman. Congrats!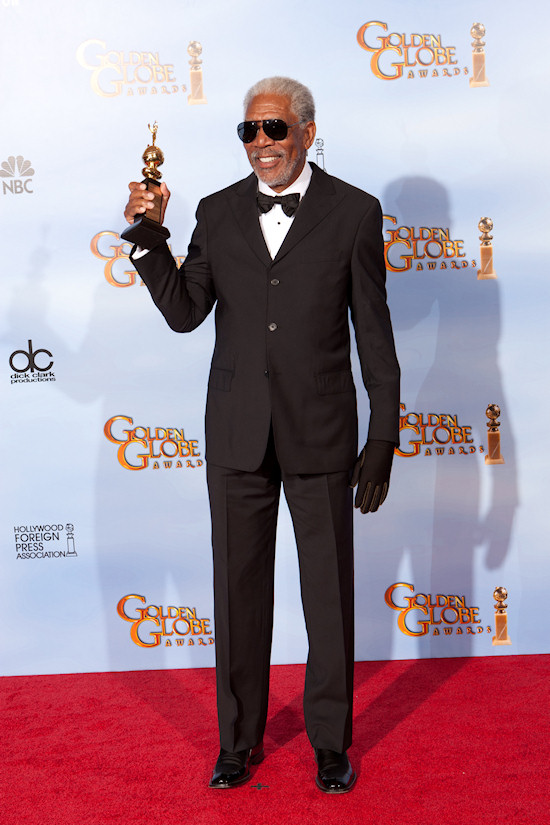 Martin Scorsese won the Best Director Award for the drama Hugo.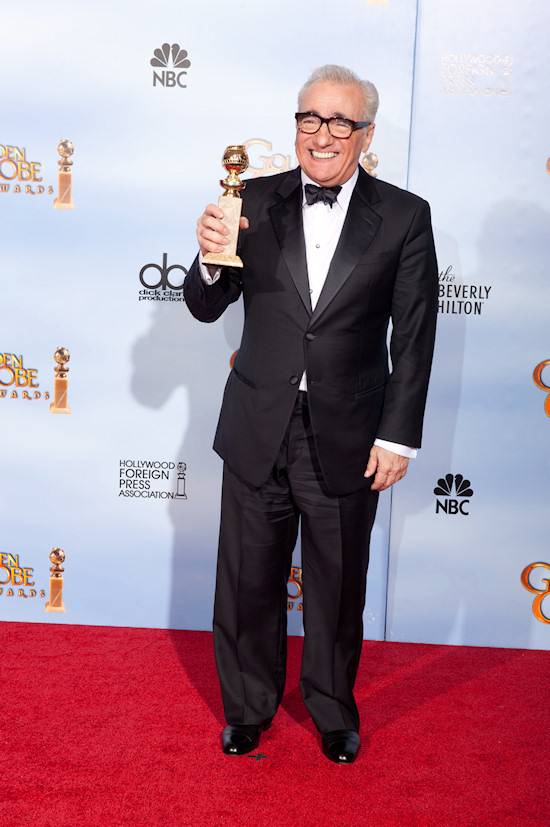 Best motion picture (Comedy Or Musical) got The Artist, a movie that goes back to the roots, as it was filmed as a silent movie from the 1920ties in black & white and 4:3. Old school film fans will most certainly love it.
More goodness from the Red Carpet:
Katharine McPhee in a beautiful nude dress by Donna Karan.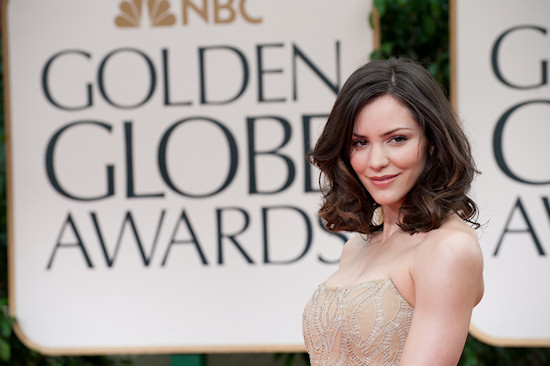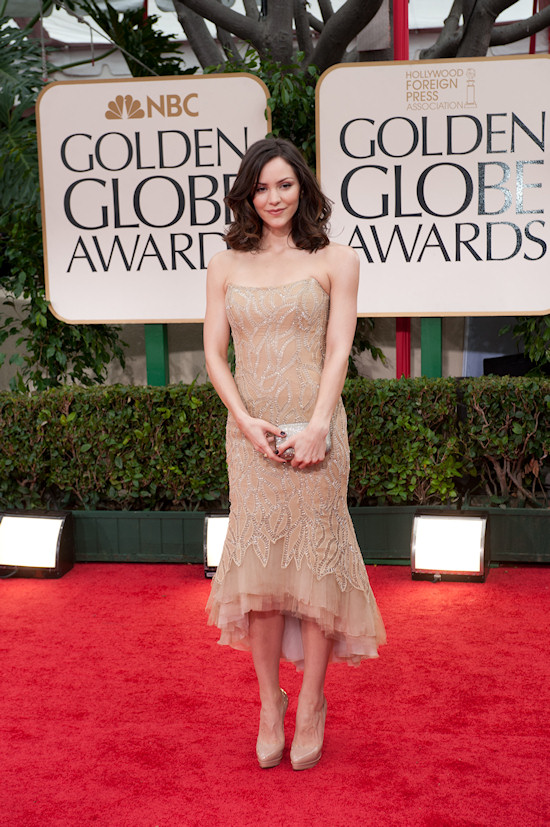 Claire Danes in a J. Mendel black & white dress with a luxurious back cleavage.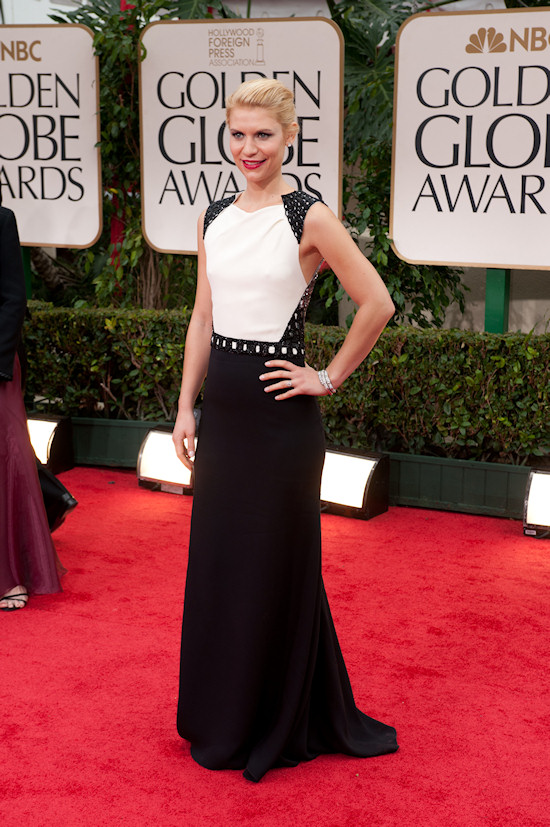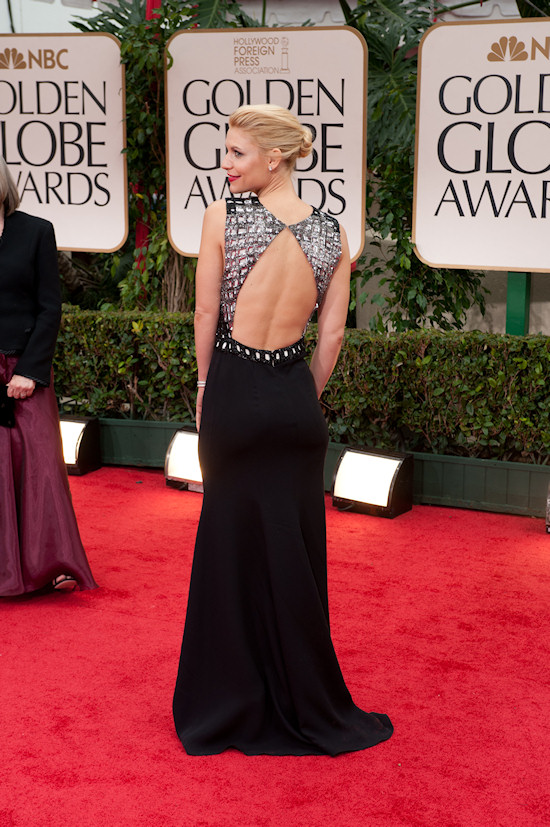 Nicole Richie in a Julien Macdonald sparkling silver dress.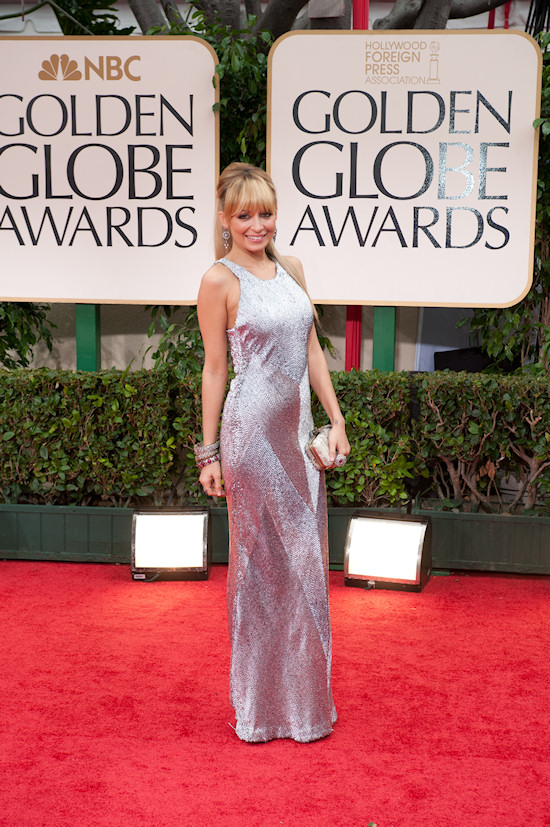 Mireille Enos in a bright Yellow dress by Naeem Khan.
Charlize Theron in a Christian Dior Couture nude colored high-low fairy dress. Also notice the matching elf-like headband.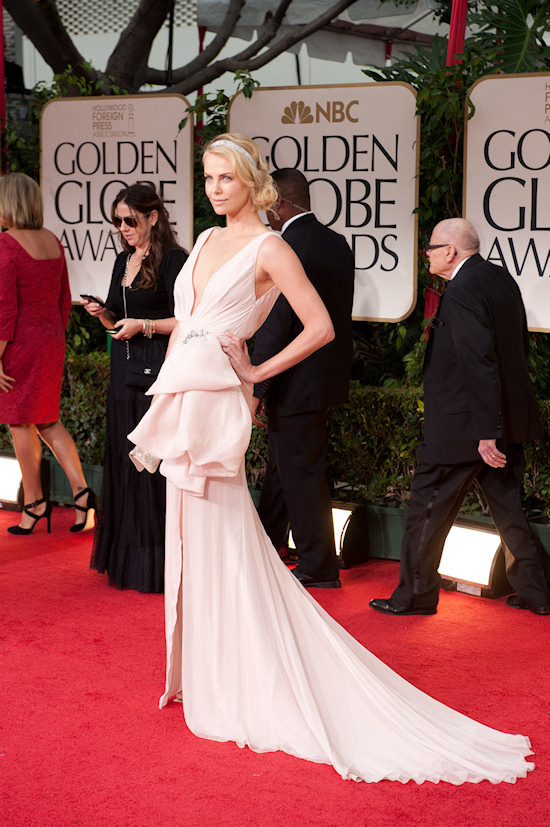 Lea Michele in a love-it-or-hate-it sexy lace dress by Marchesa.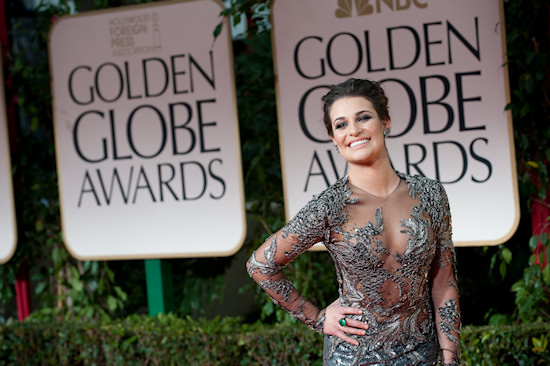 Nicole Kidman in a Versace halter dress with gold studded embroidery, reminding me a bit of her gorgeous 2011 Oscars dress.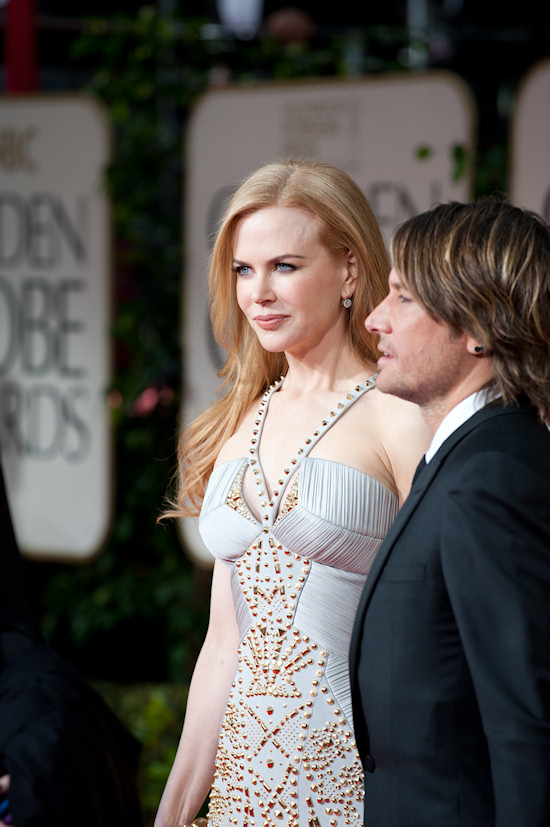 Naya Rivera in a silky gray Vera Wang dress with a split back cleavage :)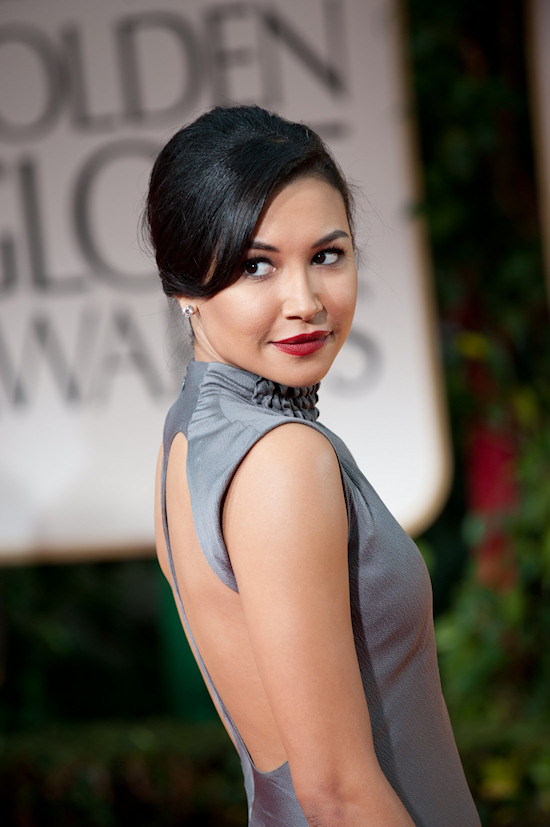 To get a better idea how the actual award ceremony looked like, here is a picture of the Beverly Hilton Hotel in Beverly Hills, California, home of the 69th Annual Golden Globe Awards.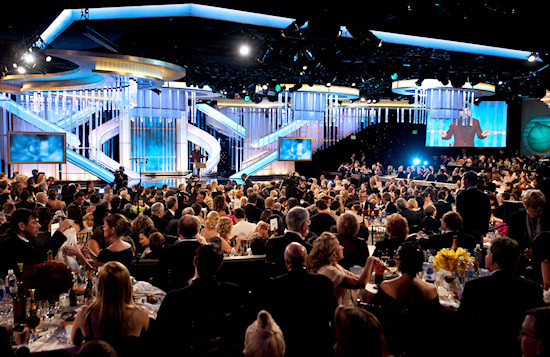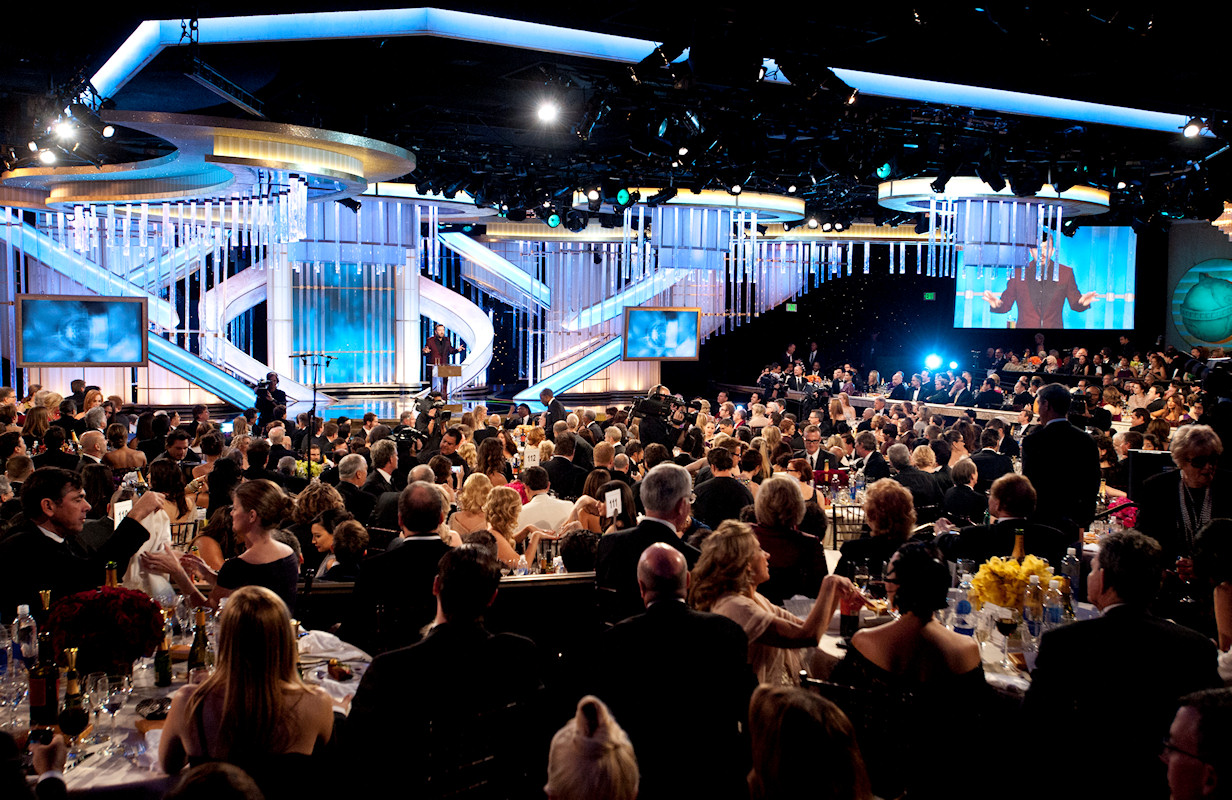 Miss Viki Secrets' Best Dress Award
Because she is so beautiful, here Angelina Jolie again in her gorgeous white-red gown by Atelier Versace, next to handsome and lucky Brad Pitt.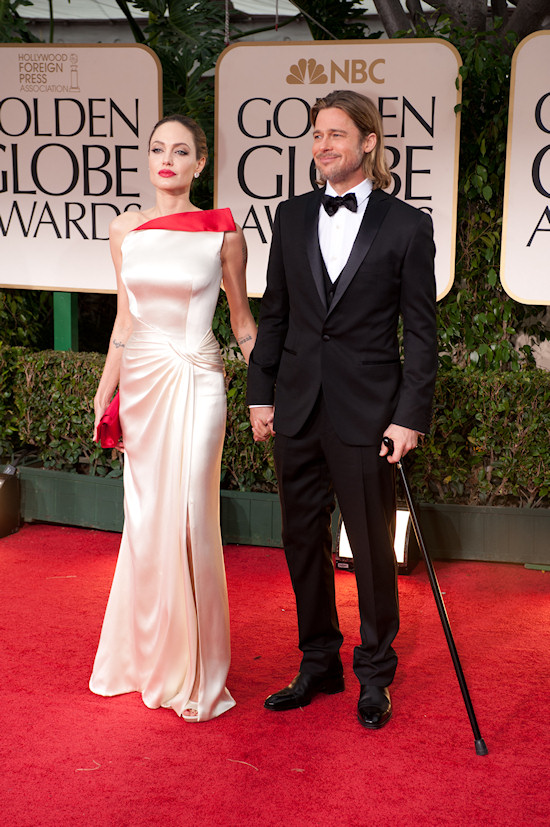 All Photos © HFPA 2012
Related stories
Golden Globe 2011: Best Dress Award
Oscars 2011: The Happy Winners
Oscars 2011: Best Of Dresses
Comments ❤ ❤ ❤ ❤ ❤ ❤ ❤ ❤
Add ❤ comment: