If there were a best dress award, it would certainly go to Natalie Portman for wearing this fabulous, light rose colored dress by Viktor & Rolf with a rose embellishment at the bustline.
Photo credit: HFPA and Golden Globe Awards, 2011
Hi, I really love Natalie Portman's dress with the lovely rose embellishment at the bustline :) she was wearing at the Golden Globe gala last Sunday. She is about to become a gorgeous mum, I think.
I am also looking forward seeing Black Swan, for which she won this year's Golden Globe Award for Best Performance Of An Actress In A Motion Picture – Drama. Have to wait for the Blu-Ray release though.
Besides Black Swan, the second big winner of the night was David Fincher's Facebook-inspired drama The Social Network, which I saw at the Burg Kino in Vienna :) I loved the style of the film focusing on the characters, the atmosphere, and the portrayal of the campus life at Harvard and its IT start-up background.
My favorite Golden Globe dresses
Best Actor
Colin Firth (unfortunately, no official editorial photo)
in The King's Speech
Christian Bale
Best Actor In A Supporting Role in The Fighter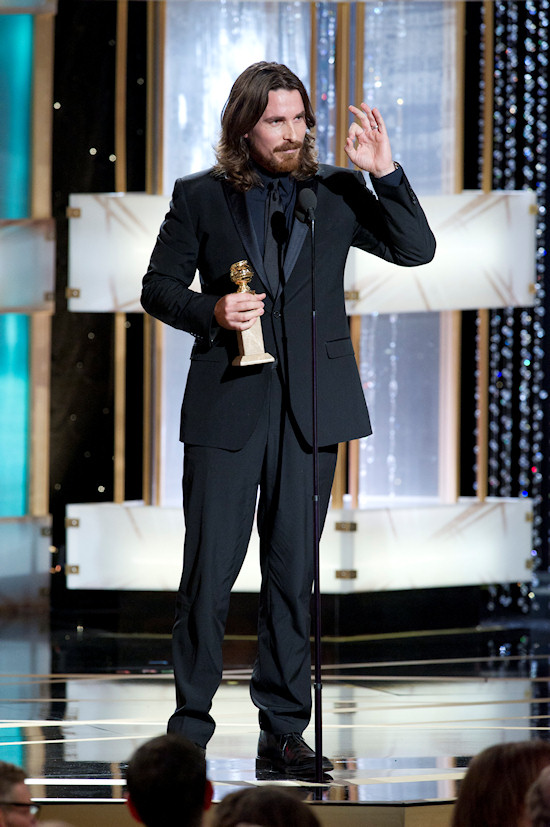 Johnny Depp at the red carpet
Nominated in Alice in Wonderland and The Tourist (not his best movies in my opinion, but I love his style)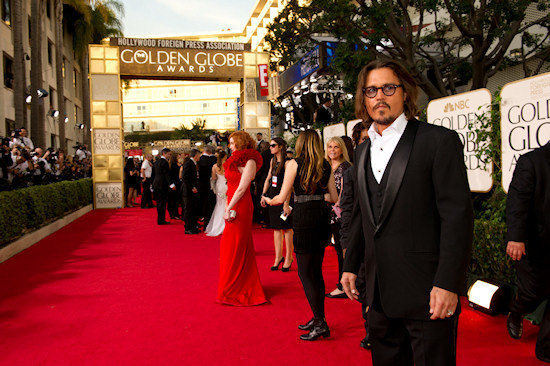 Golden Globe 2011: All Nominations and Winners
Oscars 2011: The Happy Winners
| Versace
Comments ❤ ❤
Add ❤ comment: