A tasty look at Doychinoff's most recent collections, In Comment and Petroleum, from inside a fashionable suite at The Ring Hotel, Vienna.
Photo credit: Viki Secrets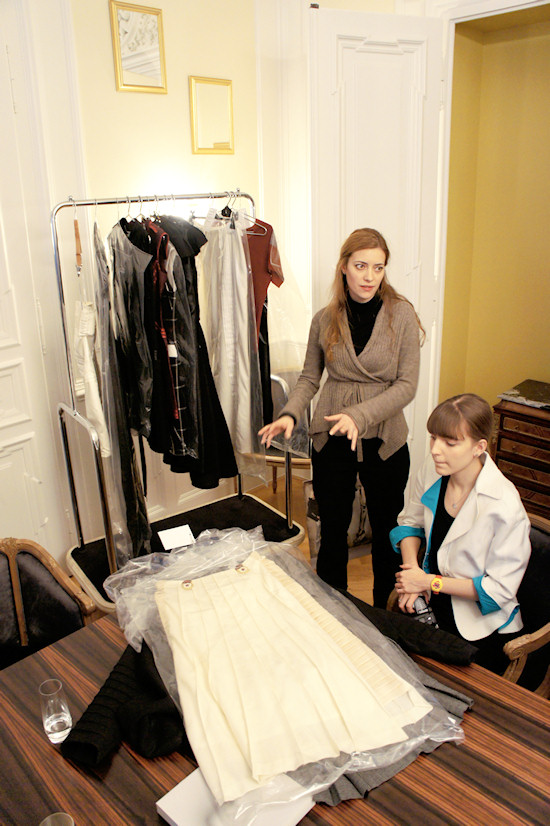 Hi, this is the follow-up post to my previous story about our fashion lunch with Maria Doychinova, the designer behind the label Doychinoff. This time focusing on the label ;)
After the tasty lunch we (bloggers, designer and crew) gathered in a luxurious suite at The Ring Hotel, where we followed the presentation of Doychinoff's most recent collections, namely In Comment and Petroleum. I knew the first already from the intriguing show at the Departure Fashion Night.
What I love about Doychinoff, beside its classy style, is the fact, that every collection has a very clear and strong underlying concept.
The inspiration behind In Comment, for example, came from the ubquitious trend of unknowingly wearing political symbols as t-shirts or buttons such as the communist star or an image of Che Guevera, without even knowing the historical background of these symbols, explained Maria Doychinova. She continued, asking ourselves, what massive reactions wearing a Nazi symbol on the other hand would cause. The latter is forbidden by law by the way in Austria.
Doychinoff In Comment
Maria Doychinova presenting a medals of honor jacket,
on the left Maria | Stylekingdom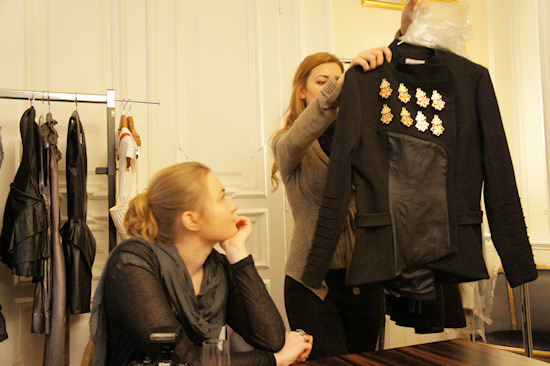 Petar Popov | Marketing Manager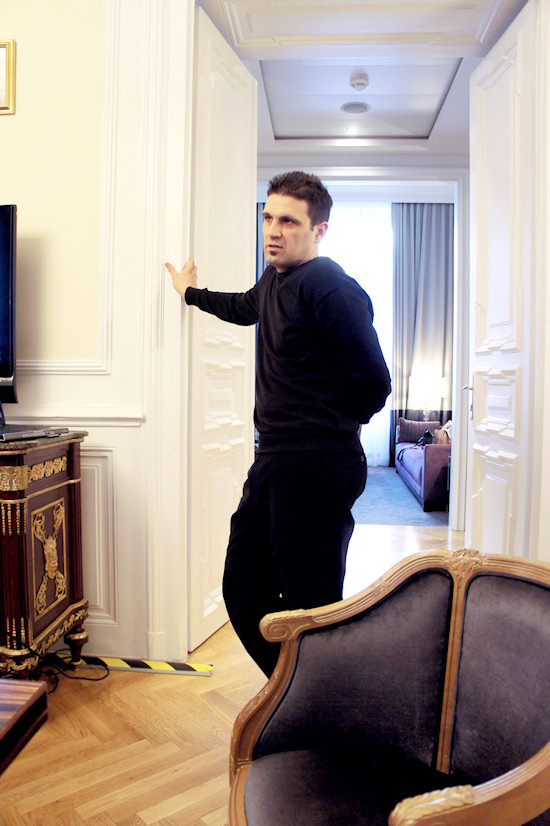 Doychinoff Petroleum
Her latest collection Petroleum deals with another current topic, our massive dependance on oil. So many products including synthetic fabrics in fashion need petroleum for their production, again a fact that broadly goes unnoticed, but is pointed out by Doychinoff.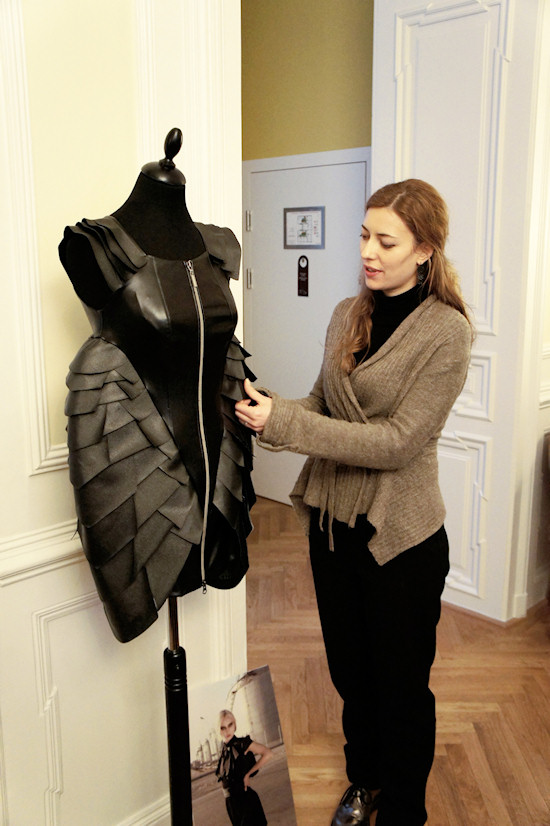 Doychinoff Symbioun
Model in front the painting by Iskren Iliev
Trousers made of aluminium plates and over 2000 rivets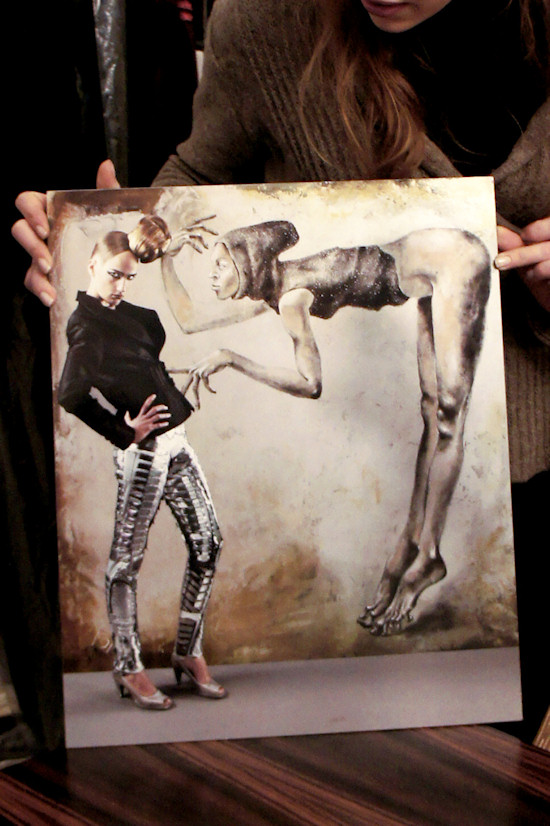 Fashion Bloggers Roundtable
Style Kitchen, Bikinis & Passports, Cooloutfit, Stylekingdom, Colazione a Roma, h.anna, Fanfarella, Modeltalk, Blica
Viktoria | Modeltalk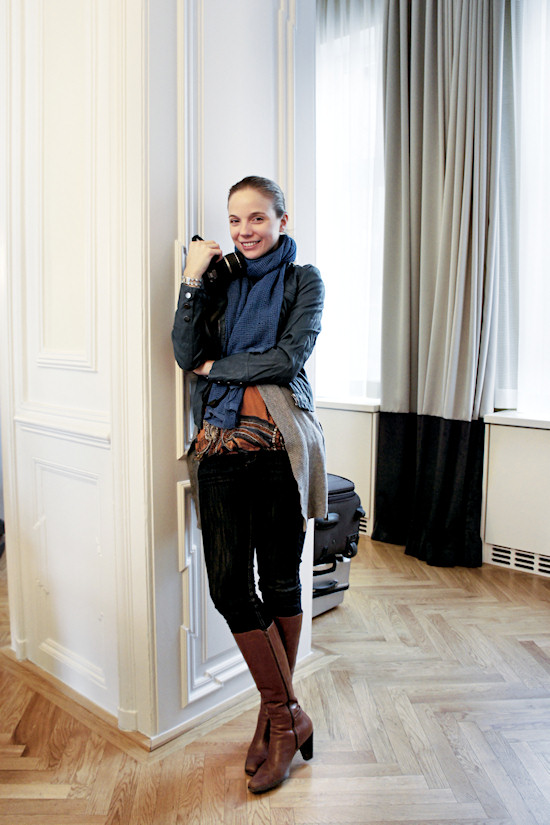 Leni | Style Kitchen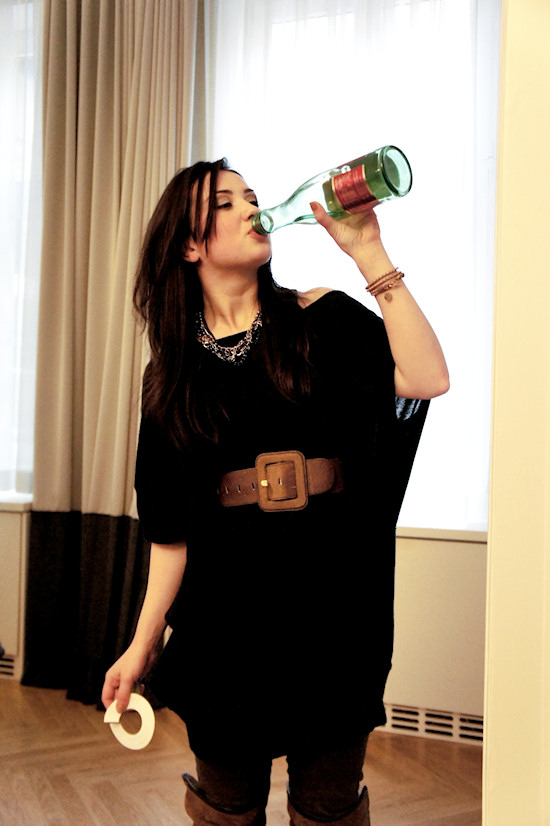 Julia | Fanfarella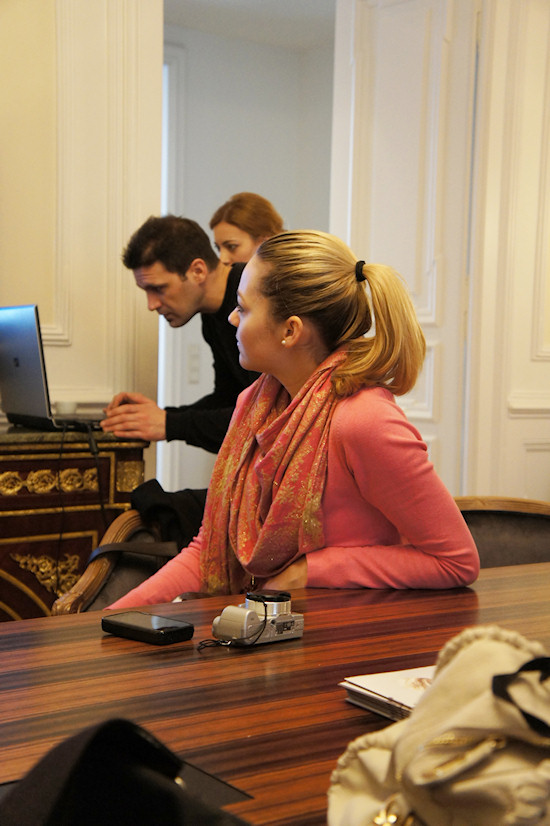 Vicky | Bikinis & Passports
Read the story about the lunch:
Fashion Lunch with Doychinoff – Bon appétit!
Watch the video:
Doychinoff, Departure Fashion Night 2010
Facebook Gallery:
Fashion Lunch Doychinoff
Add ❤ comment: