Every item has a price tag, often beautifully designed, but best when reduced. Find out the original price of this price tag!
Photo credit: Viki Secrets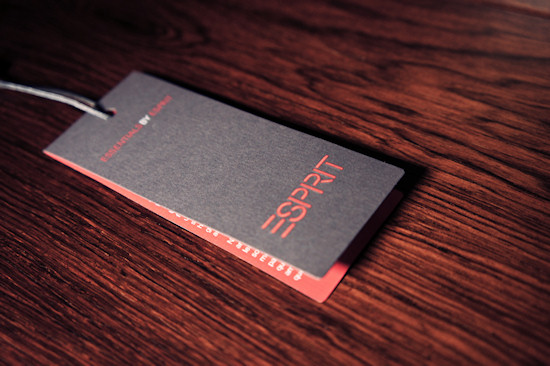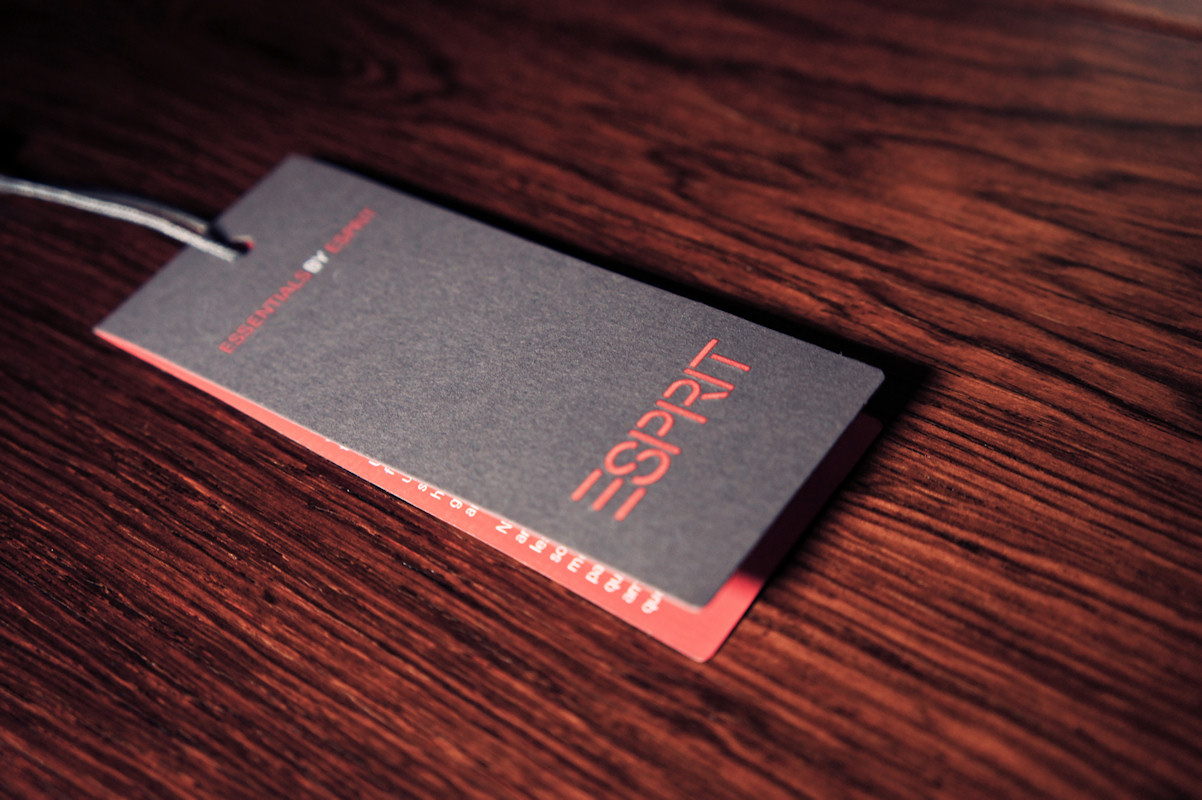 Hi, many fashion companies put a lot of love into the design of their price tags, after all the price tag gives you important information such as the size and price of the item (SKU) and also conveys the brand image.
Recently, I bought a basic Esprit T-Shirt that had this simple but elegant cardboard price tag attached to it.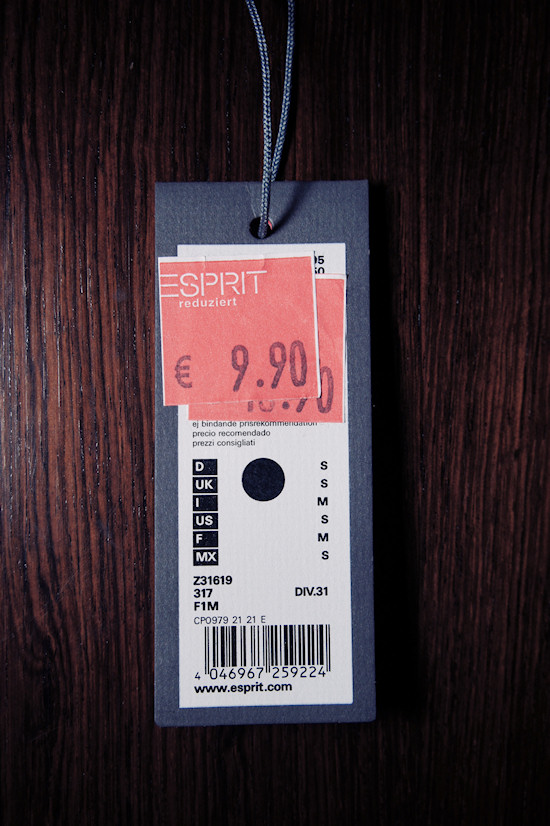 But the best part of it is actually the price, which seems to got reduced twice :) due to a clearance sale. There is almost always some kind of sale going on in a (fast) fashion store to lure more customers into the shop ;)
Examining the price tag, I got curious, what the original price of that t-shirt was? For you, last chance to make a guess, because I will start to peel the red price stickers off now :P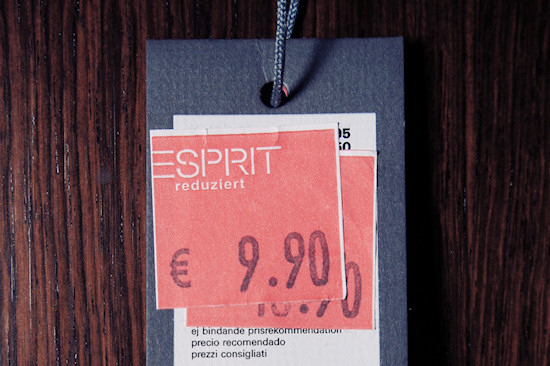 The sticker says EUR 9.90, what was the price before that?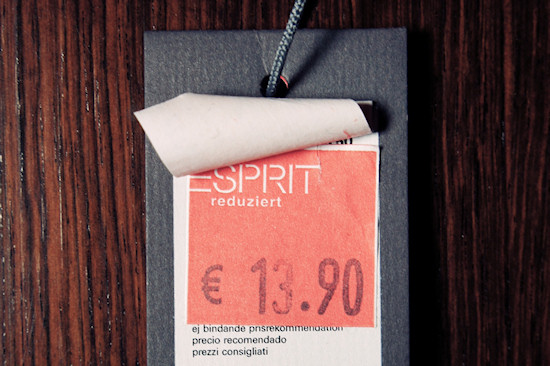 Well, EUR 13.90 was the price after the first reduction, but what was the original price?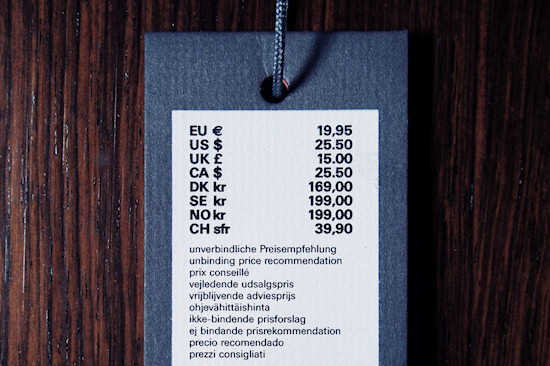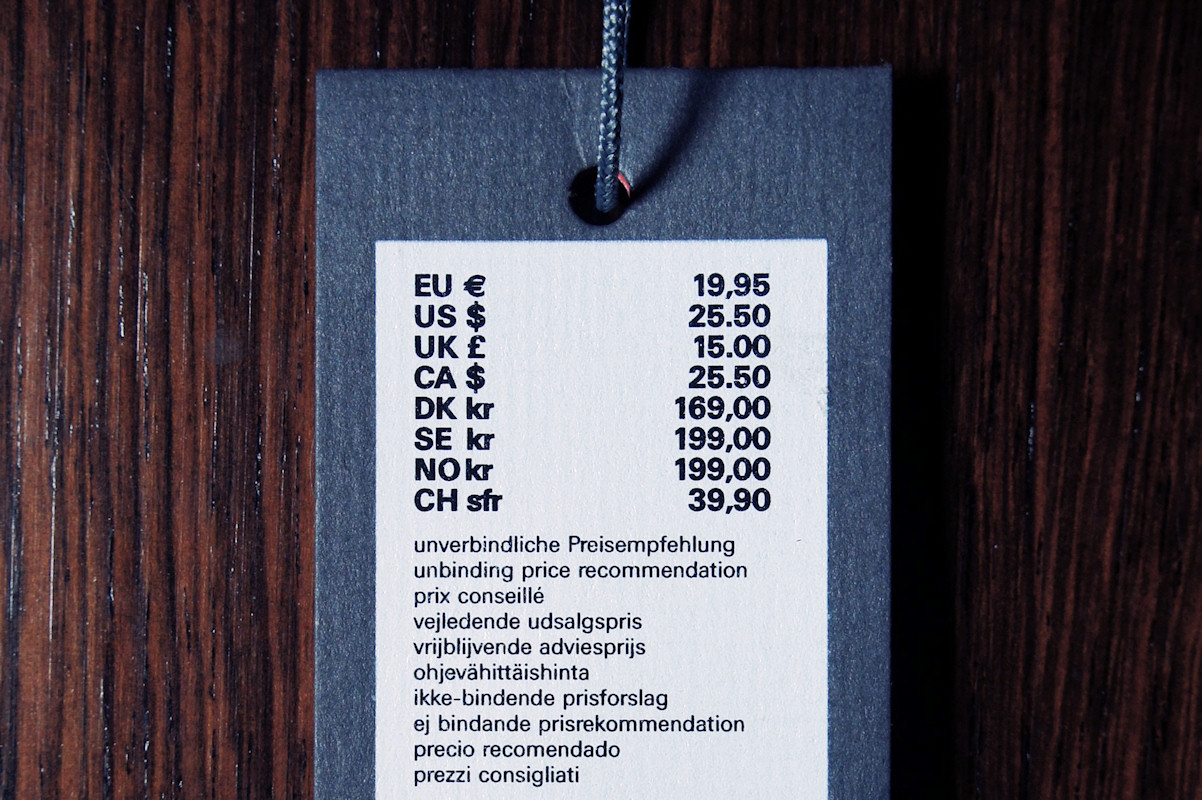 Voilà, here we have it: the original price of that tee was EUR 19.95! Please also note how small the price is printed in comparison to the red price stickers.
Let's take a look at the price points:
Original Price: 19.95 EUR (100%)
Reduction #1: 13.90 EUR (70%)
Reduction #2: 9.90 EUR (50%)
So finally we have a reduction of about 50%. Should I have waited longer for another reduction or do you think this was already the lowest price Esprit would sell it for?
If you happen to study business administration (German Betriebswirtschaftslehre or BWL), you probably already noticed the underlying pricing problem, how to price fast selling items during clearance sales?
Got interested in price optimization? I found two interesting scientific papers I would like to share with you:
Related stories
Funny Label Inside Pants
The Secret Meaning Of Brands
I like the Like Button T-Shirt
Comments ❤ ❤ ❤ ❤ ❤
Add ❤ comment: