I rest in the darkness until you arise. Softly, gently. And tenderly reveal what I was once afraid to show. But not anymore. Not anymore. — AND_i Jewelry
Video credit: Viki Secrets
Hi, it is interesting to see which form of presentation accessories designers choose to present their designs. They can either team up with another label or make their own show. We already saw how an entire show can focus on hats by Mühlbauer, preceded by fashion shows by Anna Aichinger, mija t. rosa and Doychinoff at the Departure Fashion Night 2010.
This video concludes the exquisite show night with one of Austria's most famous jewelry designers Andreas Eberharter and his label AND_i.
AND_i jewelry was already worn by many celebrities such as Lady Gaga, Beyoncé, and Lindsey Lohan, had an appearance in Lady Gaga's video Paparazzi (5:18), and is valued by fashion magazine editors around the world, from Vogue to Glamour to Austrian magazines, for its editorial and bigger than life style.
AND_i's show concept is both beautiful and unique. Eberharter and his stylist Sammy Zayed surprised us with a modern ballet performance, and by reducing the clothing of the dancers to the bare minimum – lingerie and bandages – so that the jewelry can shine.
Photo credit: Rainer Hosch | AND_i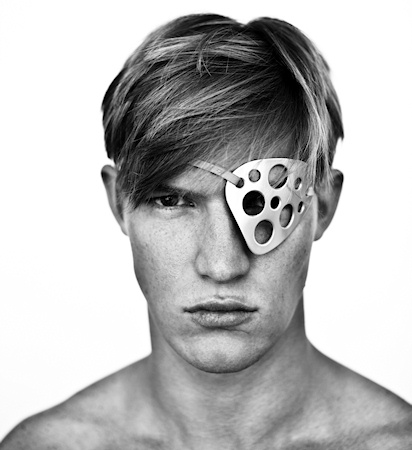 Comments ❤ ❤
Add ❤ comment: