Here is the second part of our 25hours hotel tour, this time paying the attic and Vienna a visit at night.
Photo credit: Viki Secrets
Hi, and welcome back to our 25hours hotel tour. If you have missed part I, please start over here.
Every Wednesday night there is a clubbing in the attic with DJ Hermes, who is contributing to the overall vintage atmosphere of the hotel by indulging in jazz, swing pop and cha cha songs.
25hours Hotel Vienna: Salon Hermes
It is Wednesday after eight o'clock p.m. now.
We continue our tour in front of the 25hours hotel again, go to Salon Hermes, meet Bernhard, a friend of mine and chill on the terrace on a warm late summer night. Let the spectacle begin!
The 25hours Hotel at Night, the terrace is located behind the lit Twenty Five Hours Hotel label, which periodically changes its color.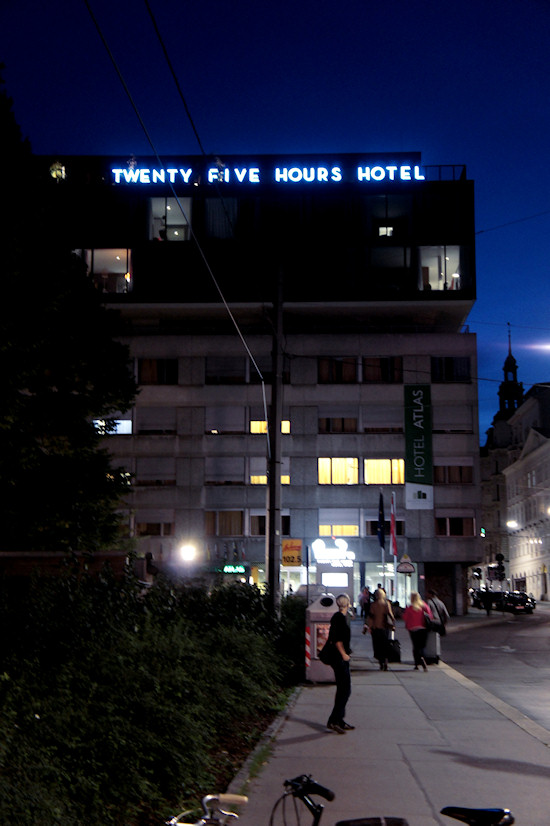 The circus-themed hotel sign at night: Elephants are greeting us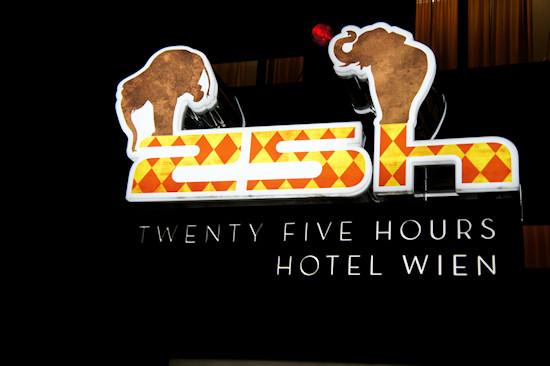 The Weghuber Park and Trautson Palace at Night
Mind the queue! If you come too late, you risk not getting in at all, because space is quite limited in the attic. The clubbing starts at 7 p.m. by the way. So be an early night bird.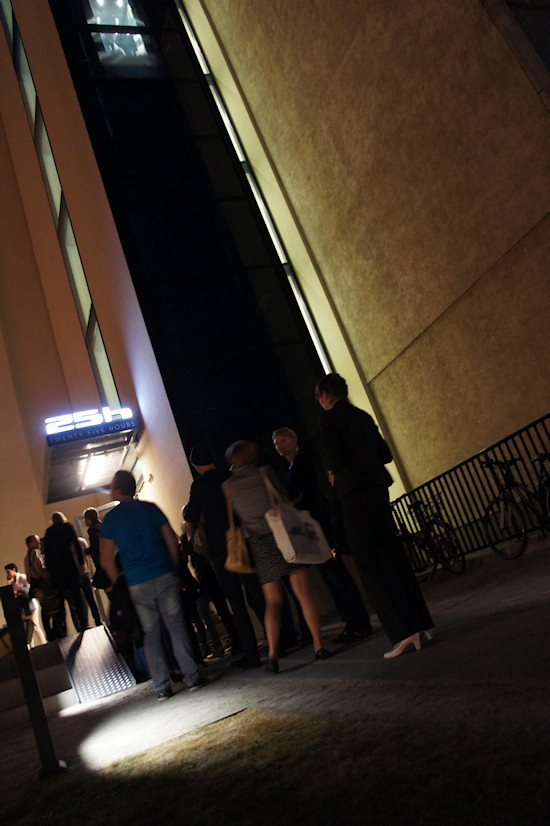 We have reached the terrace now and are looking down to the Palace of Justice (Justizpalast). Inside the attic it is quite crowdy and the retro music and party folks build up a unique vintage atmosphere.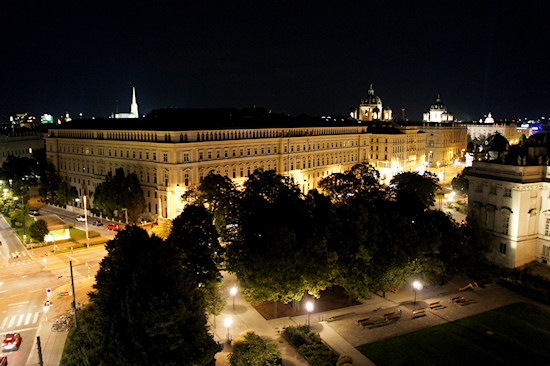 Say Hello to Bernhard, who suggested me to check out the party circus at Salon Hermes with him.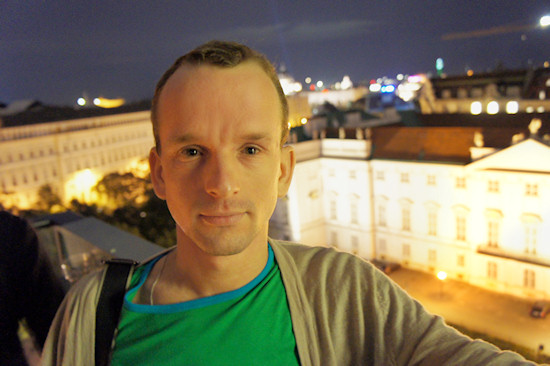 A Vintage Lamp At Night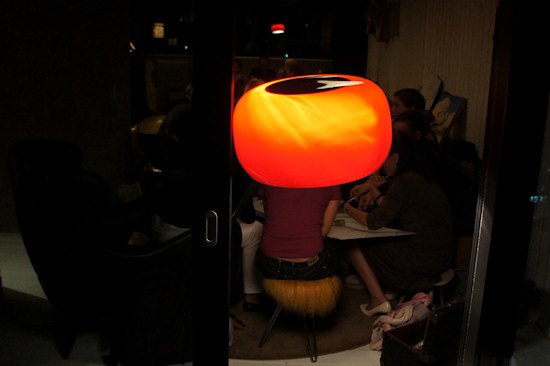 Your tour guide ;) photographed by Bernhard Pieschl
Our guided tour ends here. You are free to party now and have a drink at the bar. Thanks for joining me and I would be glad to welcome you again on another tour soon. Bye, bye for now!
25hours Hotel Vienna, Lerchenfelder Straße 1-3
Salon Hermes, every Wednesday starting at 7 p.m.
Related stories
Vienna Design Week Tour With Megumi Ito
Palmers Lingerie Wonderland
Sofitel Vienna: LE LOFT Lounge
Comments ❤
Add ❤ comment: