An exhibition of contemporary designer wedding gowns at the showroom Freaks & Icons in Vienna, formely known as The Hot Dogs. From traditional to avant-garde, from Bulgaria to Austria(lia).
Photo credit: Viki Secrets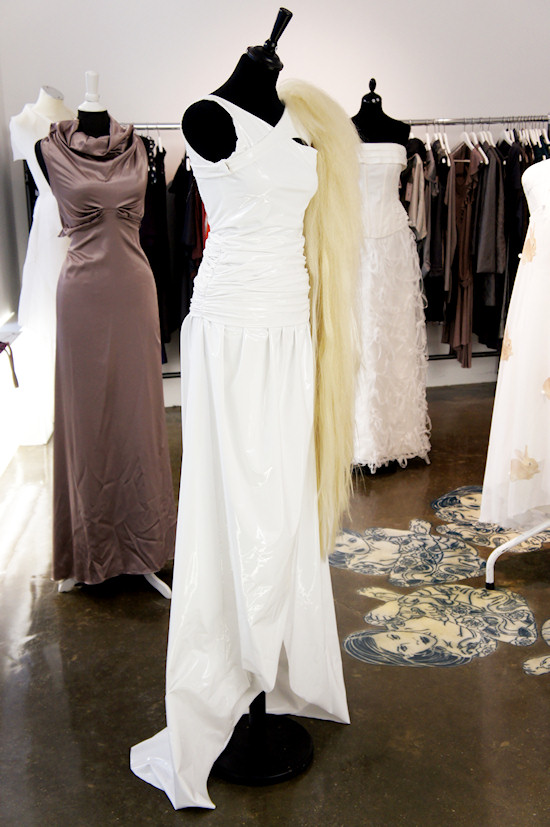 An excentric wedding dress in PVC by Gina Drewes/AT
Hi, why are bridal gowns usually white? The wedding in white tradition dates back to the Victorian era, when Queen Victoria married Albert of Saxe-Coburg in a white lace dress in 1840. The trend was then carried forward from the royal house to the general public and gradually became the dress code for Western weddings.
Other explainations for white are the connotation with innocense, purity and happiness. And there is also a pragmatic reason for white, making the wedding style something special by using the two non-colors WHITE for the bride and BLACK for the groom. Additionally, white also helps to differentiate the wedding dress from, let's say, a noble cocktail party dress, for example.
I have visited a wedding dresses exhibition of contemporary European designers in May at the start of the wedding season. Modern wedding dresses come in different styles, lengths, and colors, with white still being a popular choice though.
What will you wear on your big day?
Wedding Dresses Exhibition
Designer Caroline Stanzl of the label Saperlipopette/AT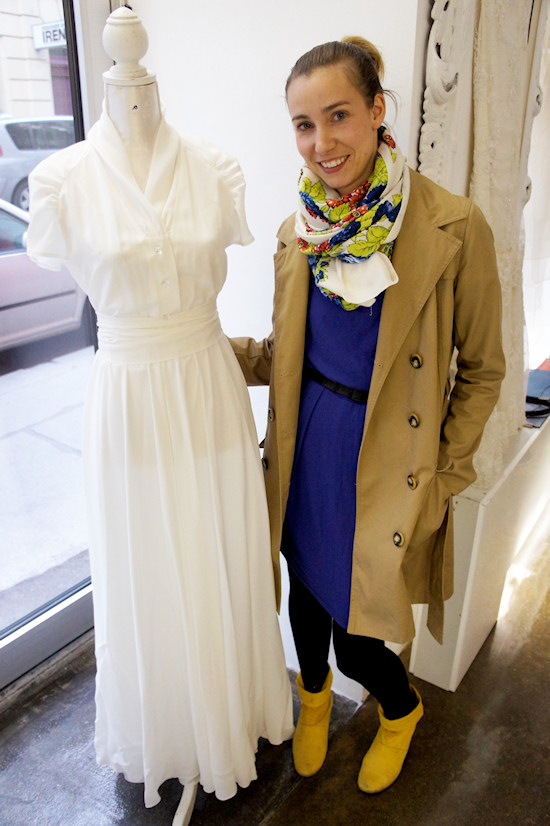 Saperlipopette/AT with short sleeves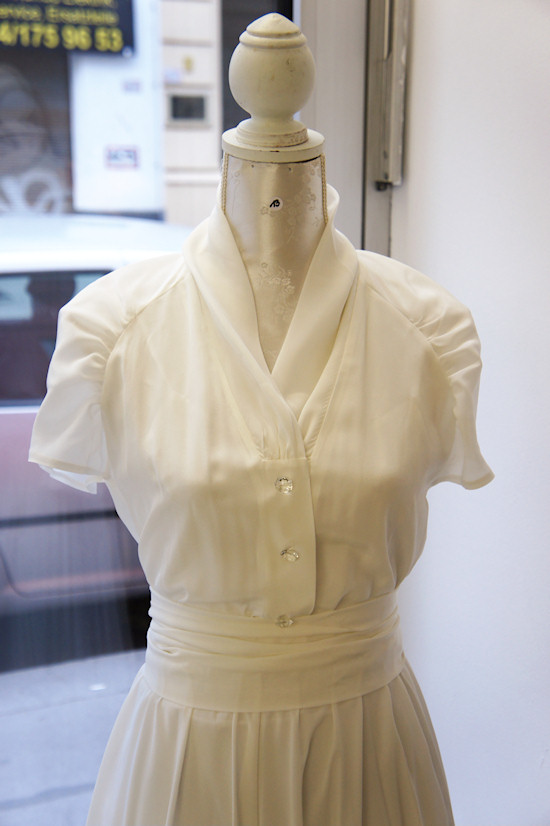 Summer wedding dress by Saperlipopette/AT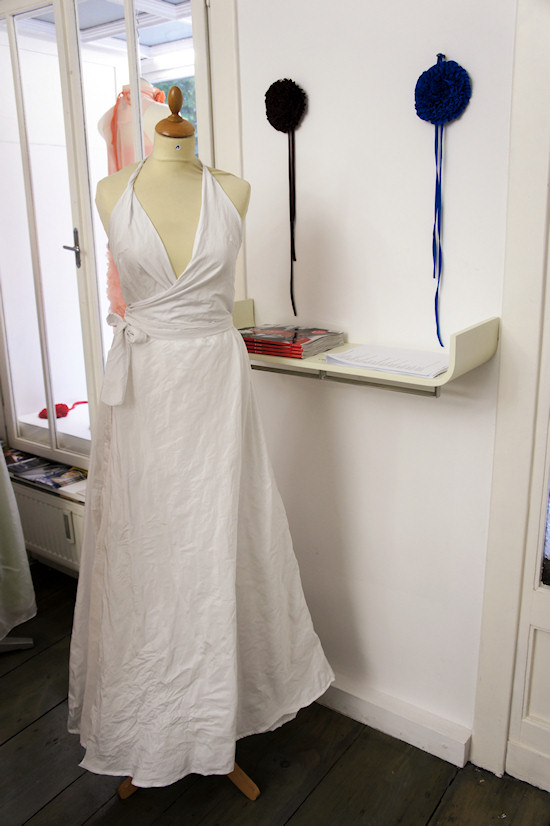 NELMIT/BG (front can probably be lowered)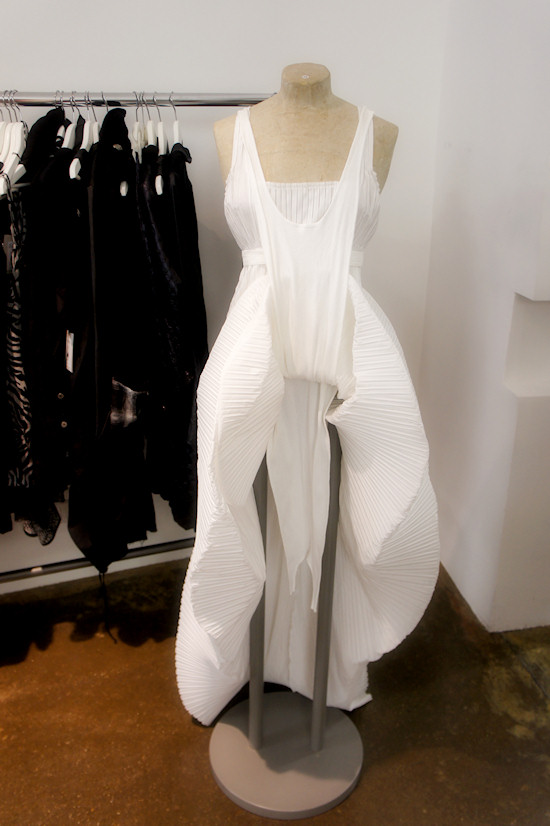 Bojan Petrushevski/BG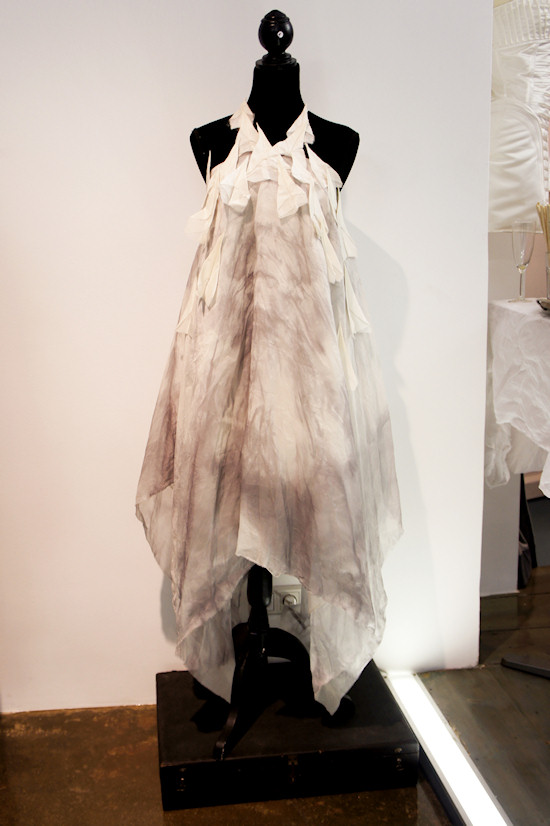 Pianic/AT and Sabrina Vogel/AT (the green one)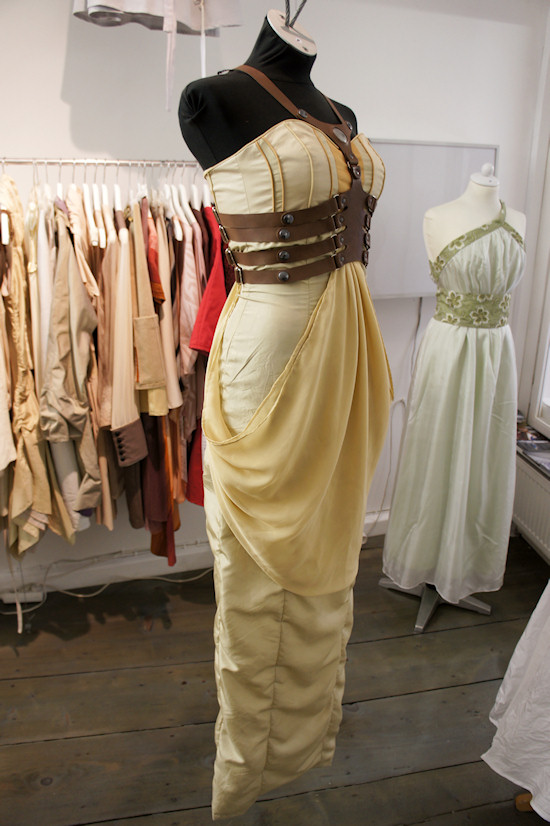 Harness by Pianic/BG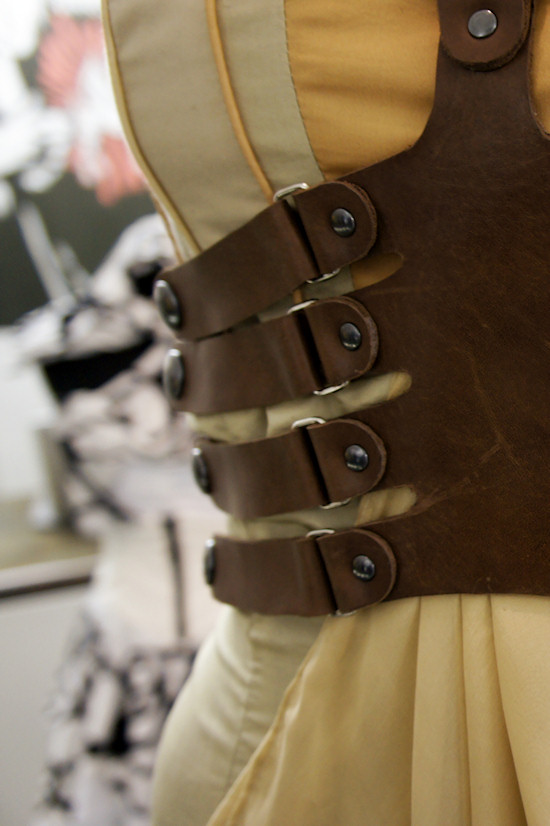 PiaMia/AT in a faint yellowish tone
Short & sexy wedding dress by Andigra/AT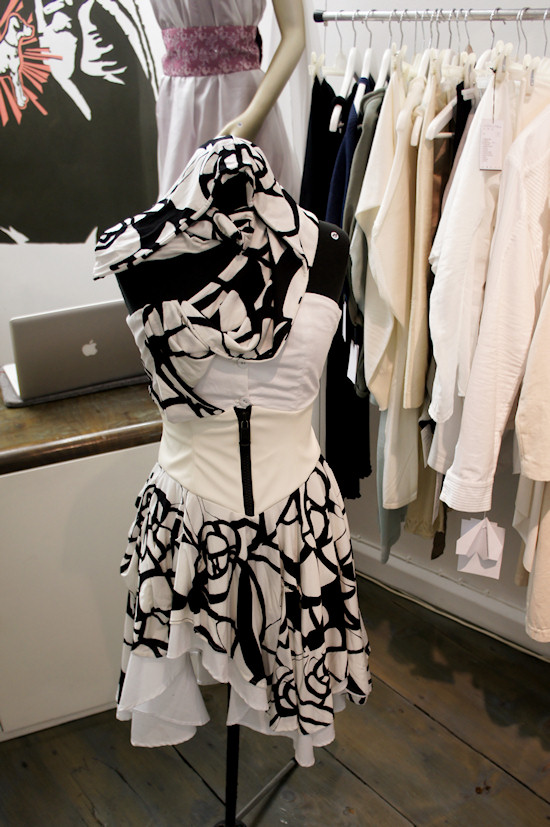 Ella/AUS and Doychinoff/AT (in the frame)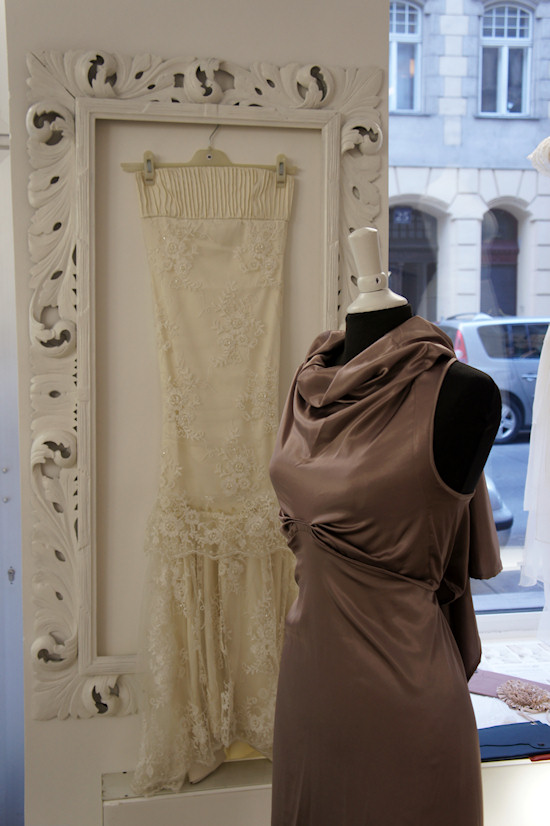 Vesela Antova/BG (right)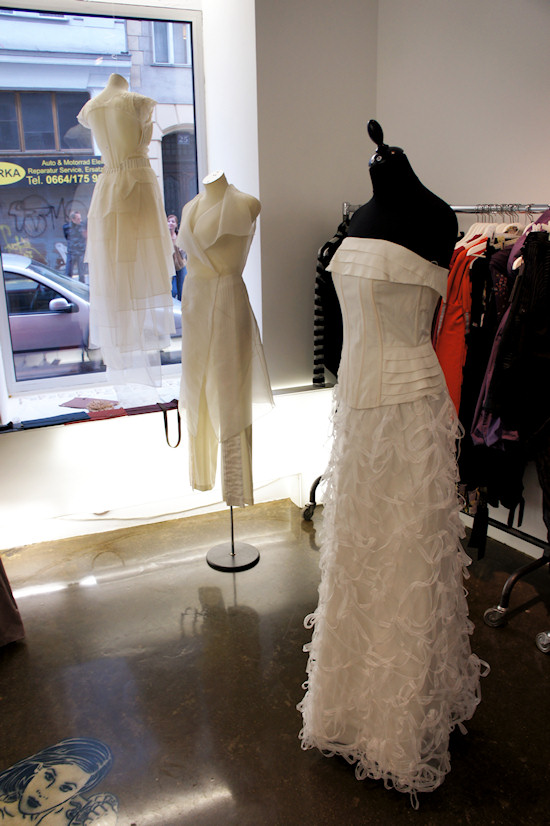 Wedding dress with trousers by Jelena Kesic/BG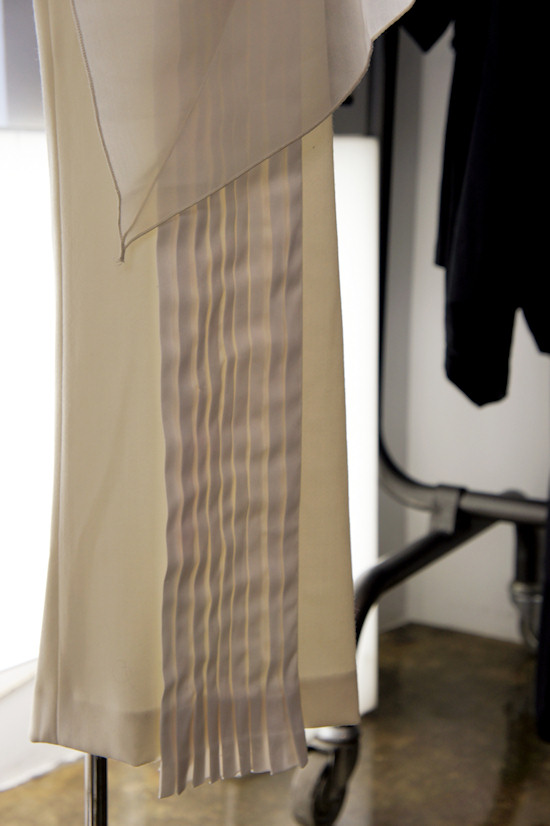 Yana Dvoretska/BG (left) and Saperlipopette/AT (right)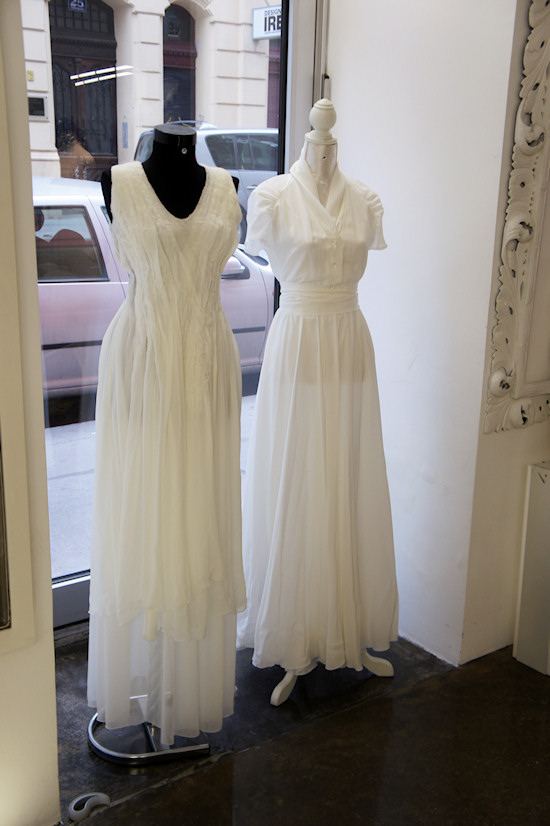 Shop decoration
Lila/AT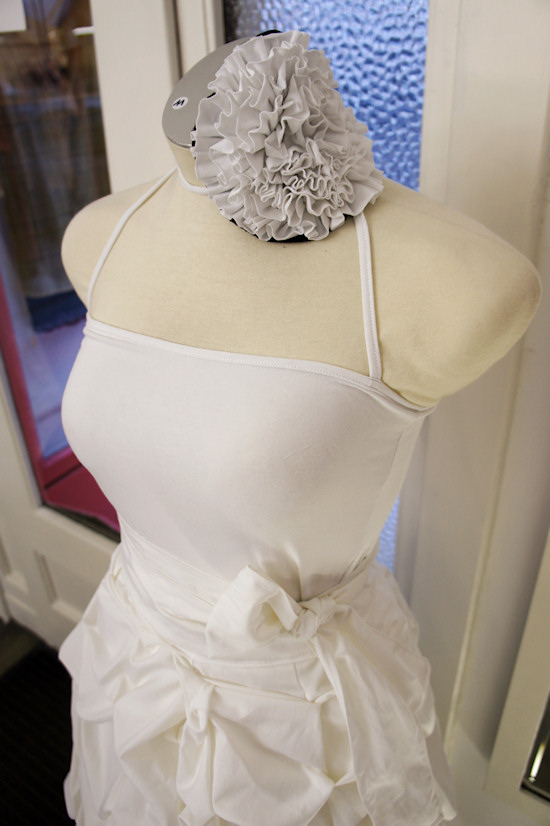 Shop owner Mandarina next to the dress by Gina Drewes/AT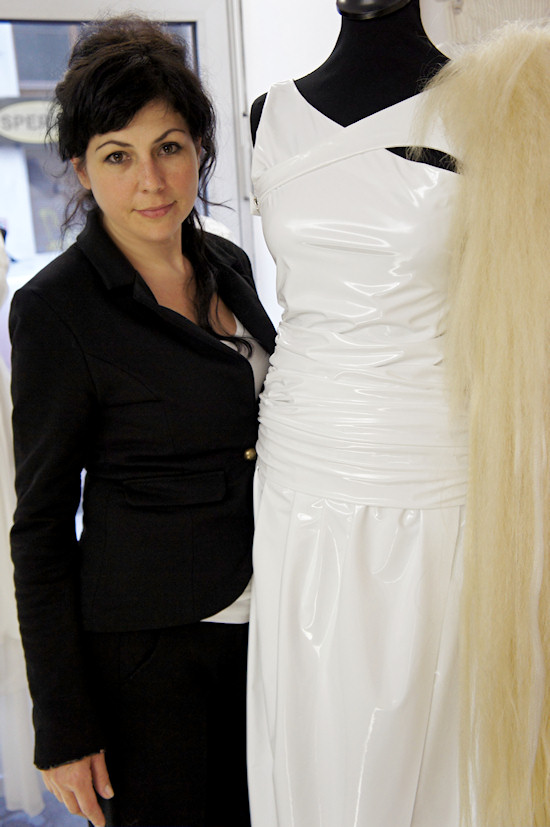 Vienna designer showroom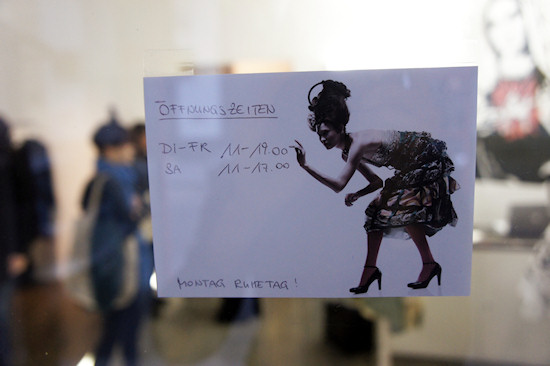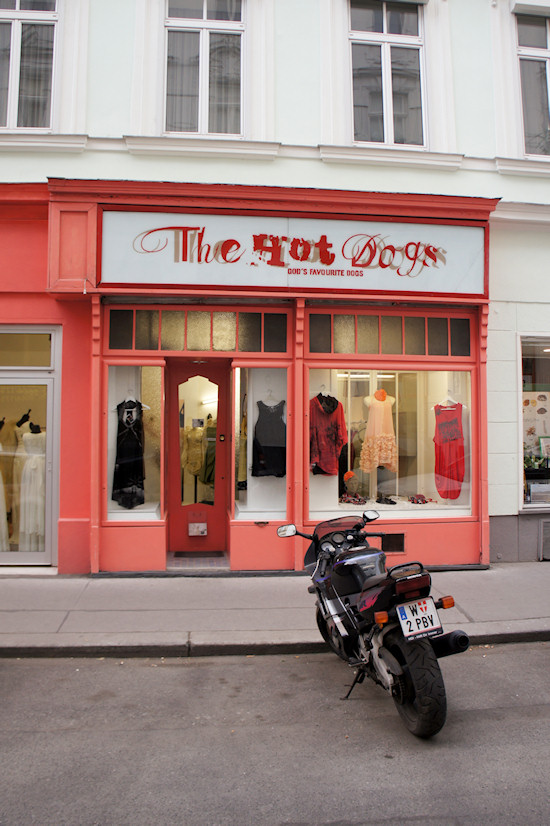 Freaks & Icons / The Hot Dogs
Zollergasse 12, A-1070 Vienna
Related stories
The Royal Wedding: Kate & William
Life.Style & Wedding Fair At Arena Nova
Brides in Bondage
Add ❤ comment: