Photo by Katalin Papp | Fashion by Wilvorst, Gosch
Models Viki and Olivia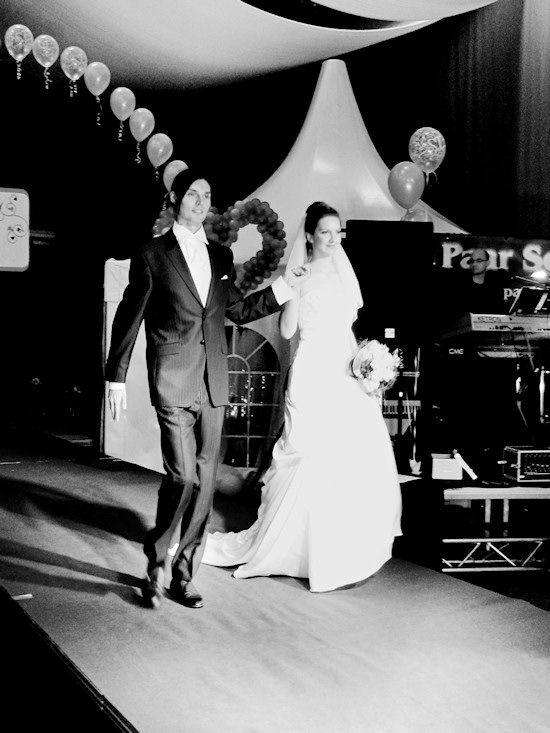 I promise to be true to you in good times and in bad, in sickness and in health. I will love you and honor you all the days of my life.
Hi, unfortunately I did not get married, but I passed a fashion show marathon of seven shows last weekend at the Arena Nova Wellness, Life.Style & Wedding fair in Wiener Neustadt.
What an experience! It was both fun and hard work and we tried to innovate from show to show under the direction of our choreographer Monika Moore and her assistant Carina Schwarz.
We also performed a pantomime act, inspired by the Aschenputtel (Cinderella) fairy tale. I enjoyed playing the king's desperate son in search for the owner of the lost slipper ;)
Besides classic bridal and traditional dresses, we presented Gothic (bridal) fashion from Mamaz on Saturday, and on all three days we had the honor to showcase two collections of U.S.-born, avant-garde designer Michelle Whitfield. For me a very cool combination, after all I started my career as a Gothic model in Club Pi, and I loved my "male" outfit, Michelle sewed for me :)
Participating shops and designer
Photo by Katalin Papp | Fashion by Masterhand, Hilde & Hilde
Models Viki and Mimi
Photo by Michael Krebs | Fashion by Michelle Whitfield
Models Conny and Viki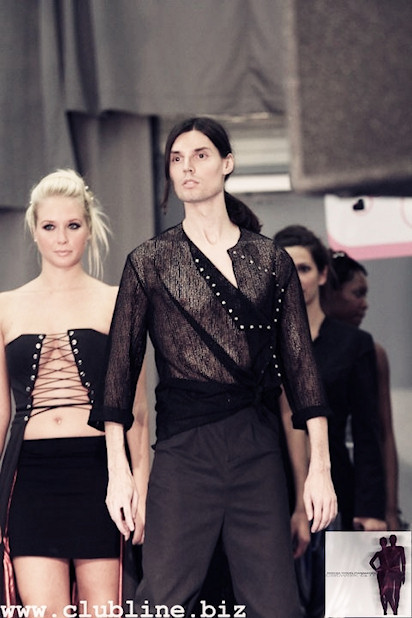 Snapshot by Viki
fltr: Olivia, Mimi, Merit, Sascha, Carina, and Jeannine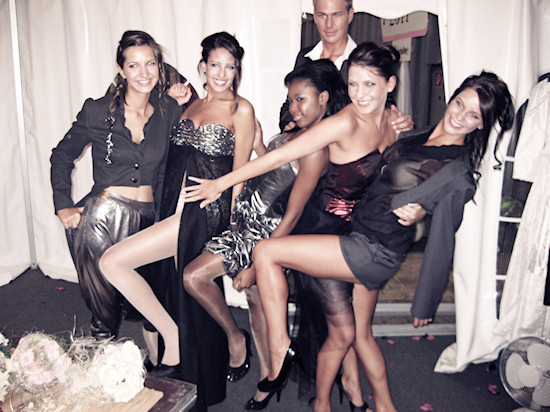 Model gallery
The Wedding Fair
Add ❤ comment: