Xena & Gabrielle fighting for solidarity, acceptance and equality. And the best, I went as Xena's Gabrielle this year.
Photo credit: Viki Secrets
Vienna Pride flag in front of the famous equestrian statue of Archduke Charles of Austria at Vienna's Heldenplatz (Heroes' Square).
Hi, Regenbogenparade was a blast. I went as Xena's Gabrielle this year, which was also a premiere for me and Xena. Styling took some time and since we were a bit late ;) we went directly to the Vienna Pride Village at Heldenplatz, which was the start and destination point of the parade. Since 2012 the parade goes in a complete circle (counterclockwise) around the Vienna Ring Street.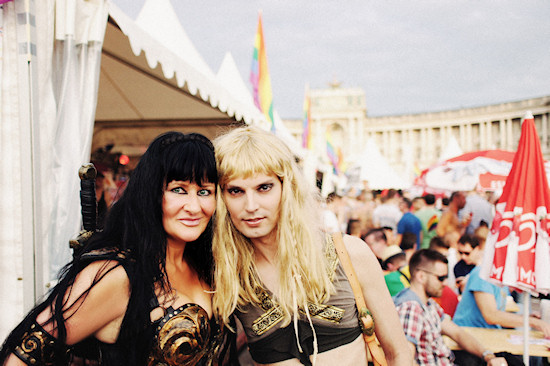 Me as Xena's Gabrielle ;P
Funny t-shirts in one of the Pride shops at Heldenplatz.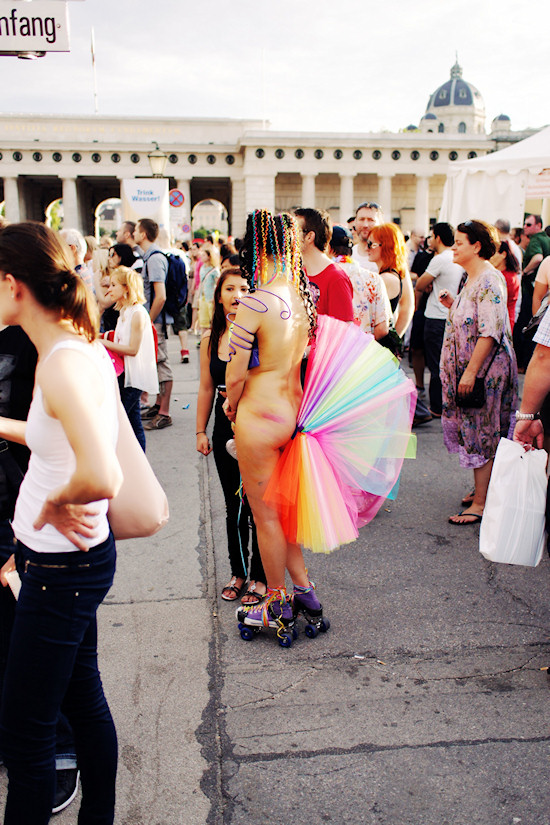 Risque outfit on roller skates ;P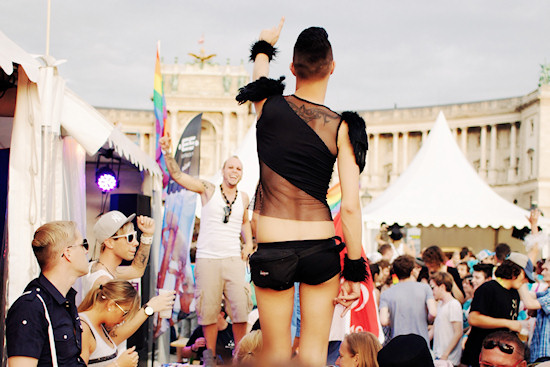 Table dance at the Pride village :P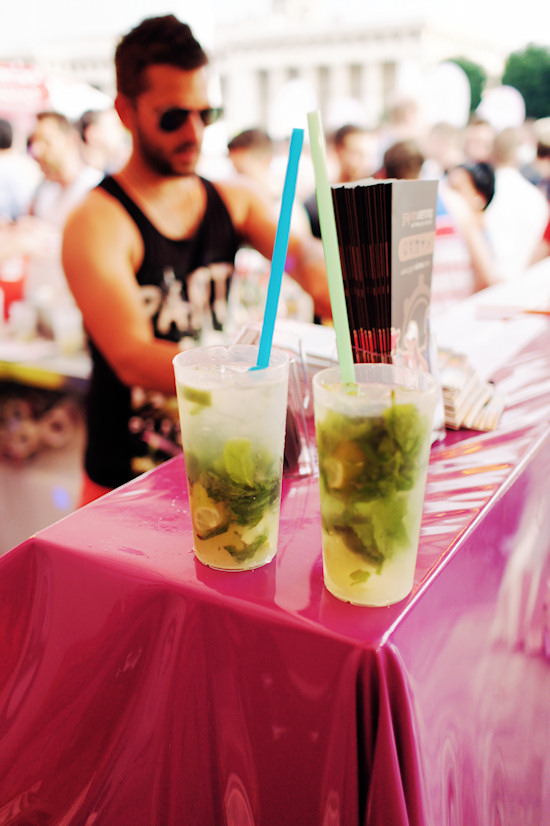 Drinking cocktails :P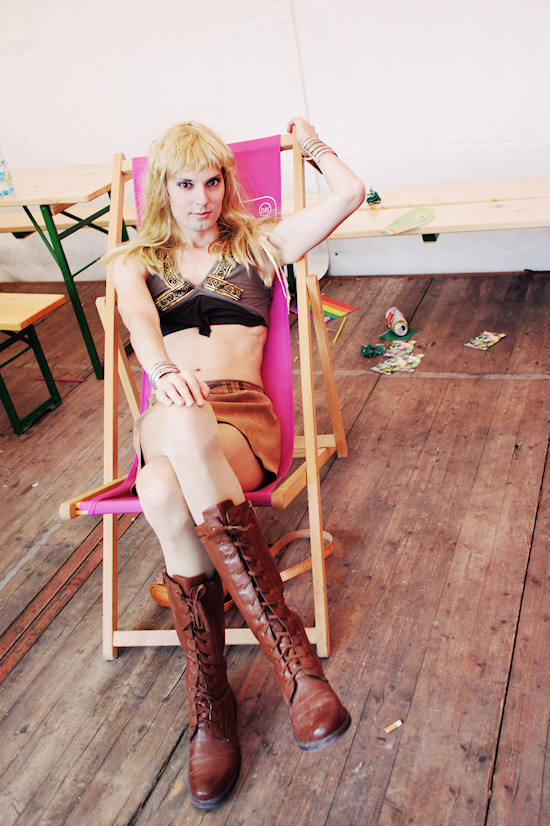 Me as Gabrielle ;P Photographed by Xena ♥
I am the truth of who you are. Our souls are united, Xena.
— Gabrielle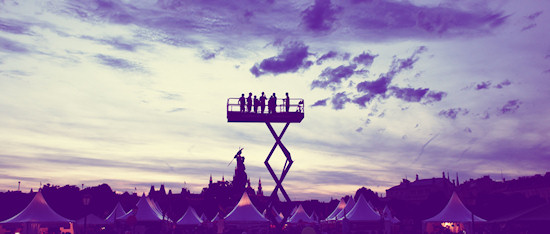 Vienna Pride panorama at Heldenplatz.
Did you know that Xena & Gabrielle are often regarded as a couple in the lesbian community and that Xena, the Warrior Princess, is also an icon for many women (and men)?
Related stories
Vienna Pride 2011
Life Ball 2013: 1,001 Nights
Xena's Photo Art Exhibition
Comments ❤ ❤ ❤ ❤ ❤ ❤ ❤
Add ❤ comment: