A retrospective of Hussein Chalayan's One Hundred And Eleven show of self-transforming dresses from the Victorian era to now
Photo credit: Hussein Chalayan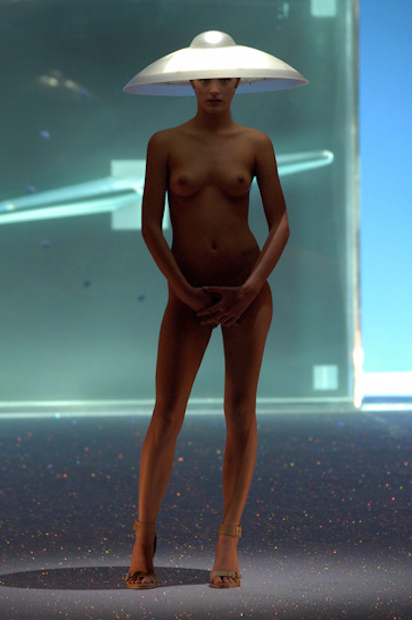 Hi, yesterday I learned about Hussein Chalayan's astonoshing show One Hundred And Eleven from 2006, a journey through time by the means of magic technology.
The DNA of the show were transformation and flux. Six technology-enhanced dresses almost magically changed their style representing different eras in fashion while the models were standing stock-still in front of a beautifully stylized large crystal clock.
A long corseted Victorian dress self-transformed into a dress that could have come from the 1920ties. Hemlines were magically raised, zips opened and closed, skirts unfolded with metal plates appearing on top of them.
If you are interested in the technology behind the dresses, I have found an interview on Technology Review showing how the magic was done:
Basically, the dresses were driven electronically by controlled, geared motors.
Would it not be cool to have a self-tranforming dress, which could change its style according to the dresscode of the parties you are hopping? And a nightgown, which can remotely be undressed, certainly also has the potential to engage one's fantasies ;)
Hussein Chalayan Spring 2007 RTW
Show Video + Documentary by style.com
Video credit: style.com
Full-length show video by Swarovski Sparkle
Video credit: Swarovski Sparkle
Victorian dress before transformation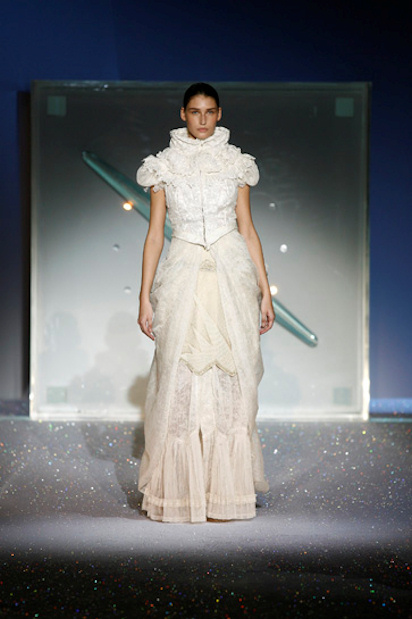 ... and after transformation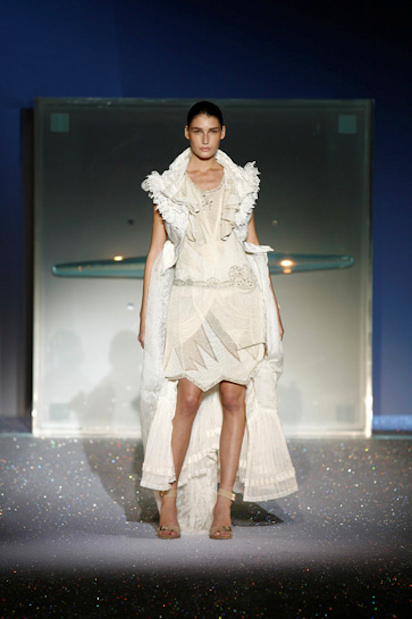 Bubble dress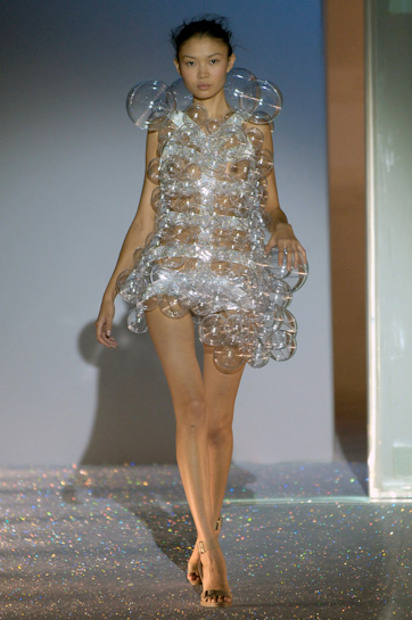 The self-undressing dress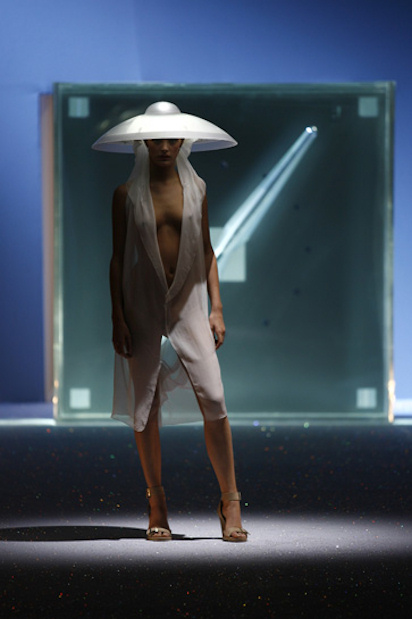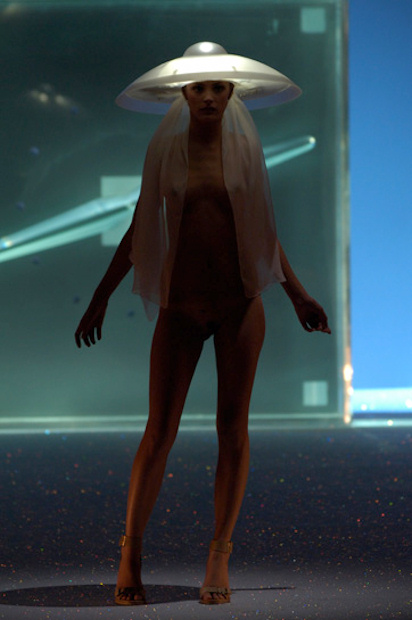 Related stories
The King Of Fashion
VMAN: Male Model Citizens Stripped Bare
Ass Cam reveals it ...
Add ❤ comment: