Living fashion picture, tableau vivant by Bradaric Ohmae at the Departure Fashion Night 13 Festival.
Photo credit: Viki Secrets
"Under the palm trees" collection by Bradaric Ohmae
Hi, the last festival for fashion and photography organized by Unit-F, brought an old new form of presentation back: the tableau vivant, the living picture.
Instead of the usual runway shows the "friendly festival for fashion & photography" went a different route this time and organized guided tours through four "living picture" installations for the Departure Fashion Night in the MAK museum.
As always, every form of presentation has its pros & cons. Waiting in the queue and then wading through a barely lit floor with hundreds of visitors around you is probably not as comfortable as watching a fashion show from a secured seat. However, the long wait was rewarded by four artsy installations of living fashion pictures.
The first tableau vivant was presented by the label Bradaric Ohmae, founded by the designer duo Tanja Bradaric and Taro Ohmae. A dozen of athletically dressed models were aligned in a grid in front of a palm tree backdrop.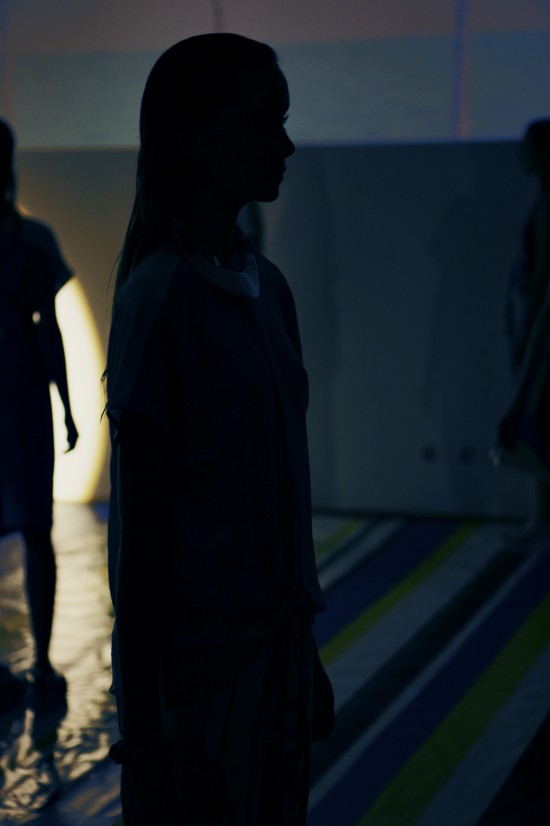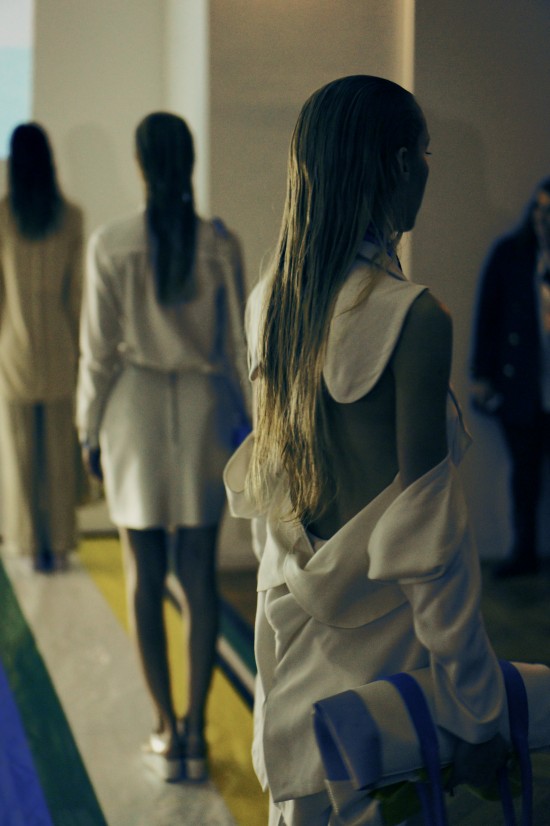 How do you like the concept of living fashion pictures? Is it a good alternative to normal fashion shows?
Related stories
Tableau Vivant: Ute Ploier
Tableau Vivant: GON Vienna
Tableau Vivant: Femme Maison
Add ❤ comment: