I used to be a plumber ... Berlin-based label ReClothings transforms used workwear into new businesswear in a hilarious fashion show, which is a crossover between Super Mario and Tetris.
Video credit: Viki Secrets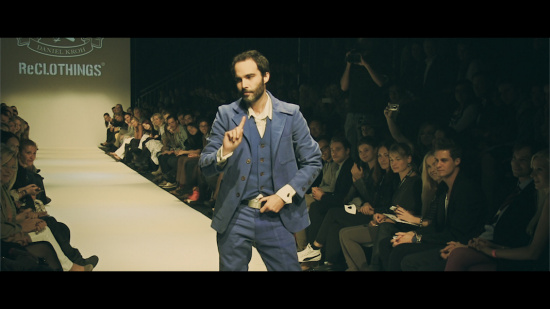 Berlin brand ReClothings opposes fast fashion ...
Hi, why not give used clothes a second chance? This is the philosophy of Berlin-based designer Daniel Kroh and founder of ReClothings, a label specializing in upcycling used and torn working clothes, like the ones worn by Super Mario, into colorful and eco-friendly business outfits.
When combining good old fashion with good old video games, this is the result. Reclothing Super Mario: The Tetris Style :P Presented at the Vienna Fashion Week 12.
Pieces perceived unusable by the working world become fashion. — Daniel Kroh
What do you do with your worn out clothes? Do you ditch them or do you keep them around for keepsake or do you recycle them into new outfits?
Related stories
8-Bit Fashion by Kunihiko Morinaga
The Fashion Show Of Hetzendorf Palace
Chinese Fashion Showcase Vienna
Comments ❤
Add ❤ comment: