An advertisement with a handwritten Photoshop warning on it. Should there be a mandatory warning on every advertisement that has been photoshopped or is it a dumb idea?
Photo credit: Viki Secrets | feh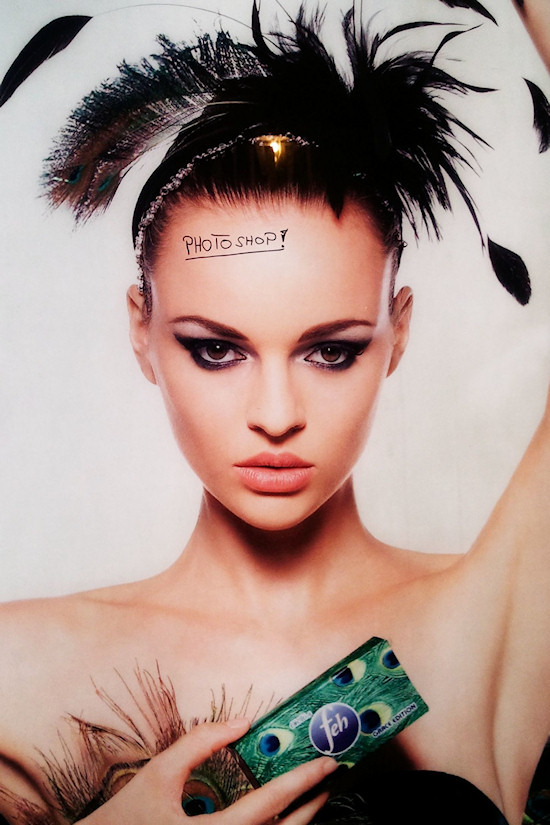 Hi, "Oh! It's so graceful!" is the title of this public feh billboard for a tissue brand in Austria.
As an attentive passer-by noted on the backlit billboard, the peacocking model owes its grace, not only to natural beauty and make-up, but also to Photoshop ;)
Oh! It's so graceful!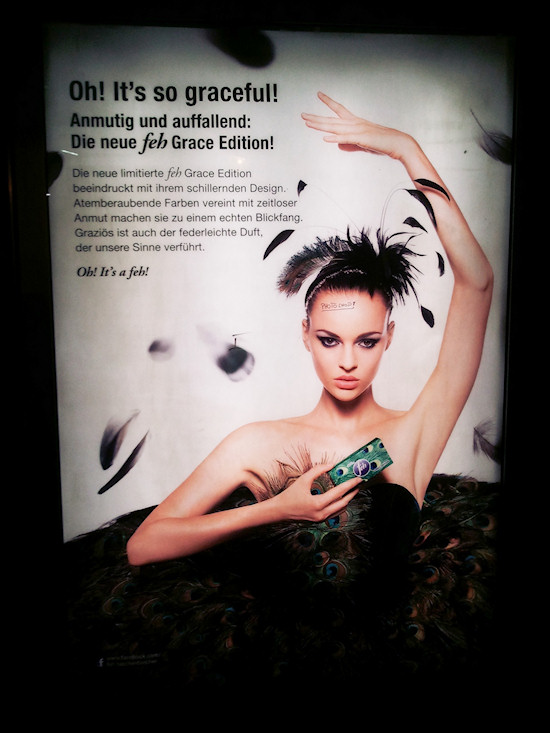 If it were an advertisement for a beauty product (remember it's a tissue ad after all), I could imagine a warning such as this:
Idealized illustration. The actual result of the product may be less perfect.
or how about?
It's so graceful because we photoshopped it.
Do you think there should be a mandatory Photoshop warning on every advertisement or is it a dumb idea?
Related stories
To Photoshop Or Not To Photoshop?
The New Beauty Secret: Fotoshop by Adobé
Links à la Mode: Advertising Lies
Comments ❤ ❤ ❤ ❤ ❤
Add ❤ comment: