Under the dramatic events in Lybia, which have also shocked the oil markets, Doychinoff's fashion collection Petroleum has never been more current than now.
Photo credit: Mladen Penev for Doychinoff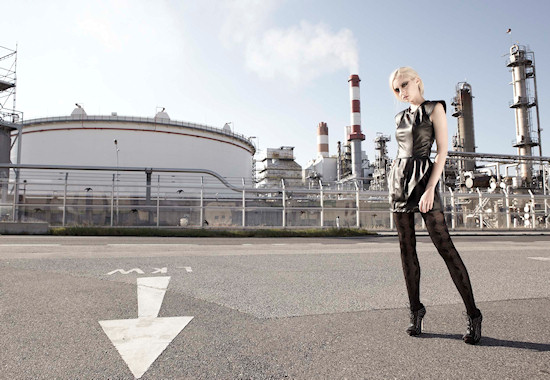 Hi, the recent dramatic development in Lybia is showing us two things. First, that all autocratic regimes of the world have an expiry date, and secondly, how dependent our economy is on oil.
These photos are from a recent fashion shoot of the label Doychinoff at the OMV refinery Schwechat near Vienna. OMV is a leading oil and gas corporation in Central Europe with its headquarters in Vienna.
Every collection of Doychinoff has a current message, and this time they give attention to our immense economical dependency on the black gold. Oil is everywhere, from cars to plastic, from pharmaceuticals to synthetic fabrics in fashion.
I see oil and gas (gas reserves on earth are estimated to be much larger than that of oil by the way) as a transitional technology towards renewable energy, which is the inevitable considering that all natural resources (on earth) are limited. Additionally, we have to deal with its negative side effects, namely CO2 emissions and global warming.
Huge infrastructure changes do not occur over night, however, but I am optimistic that we can make this shift towards renewable energy in the future.
Doychinoff Petroleum @ OMV Refinery
Photos by Mladen Penev | Fashion by Doychinoff | Hair and Make-up by Caro Erlach | Shoes by Schuhwerk | Models Sabrina and Katharina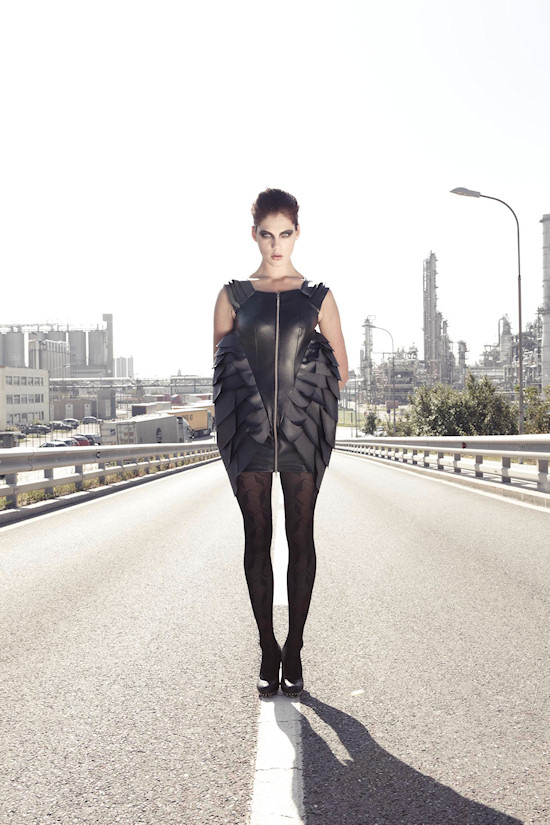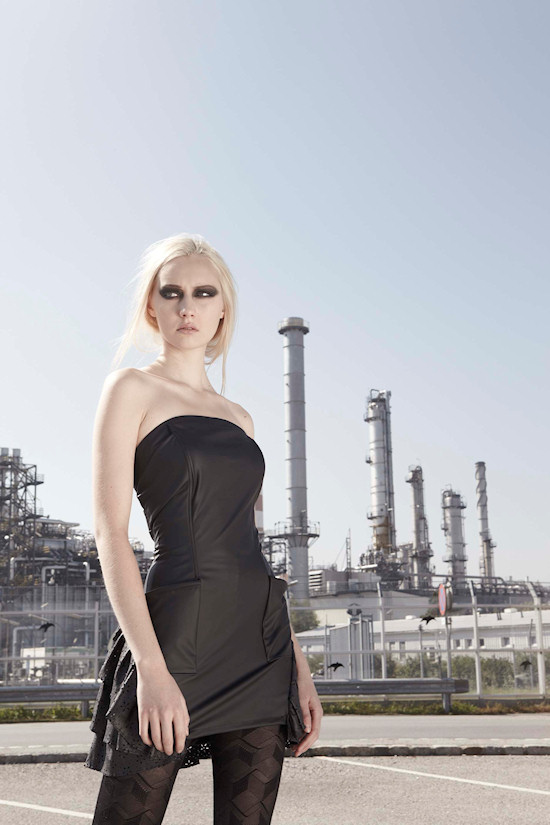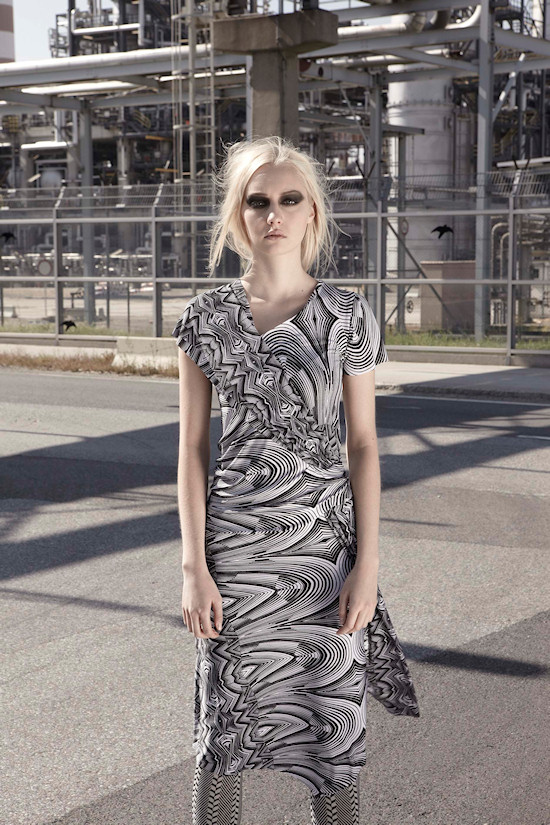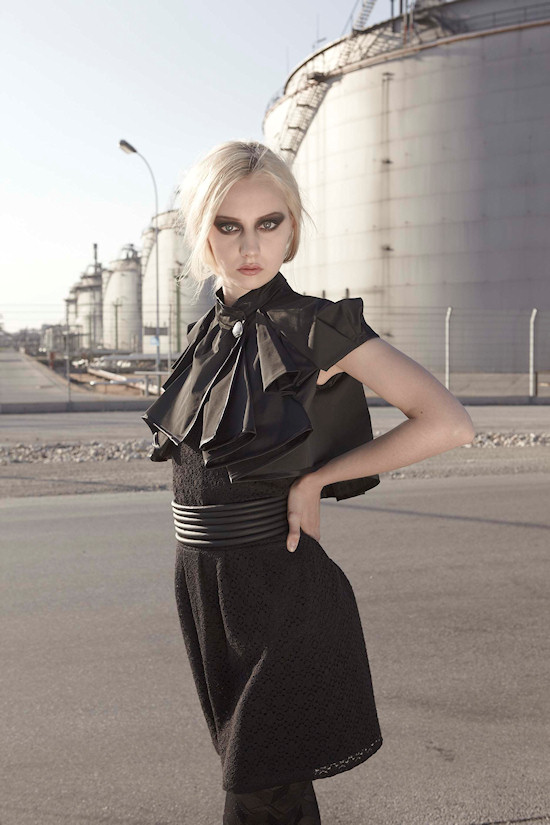 Continue reading
Fashion for Lunch: Doychinoff
Comments ❤ ❤ ❤ ❤
Add ❤ comment: