Photos by ling | Fashion by intimissimi (shirt), Sisley (skirt) & Palmers (pantyhose) | Necklace by Senso di Donna | Bag by Tommy Hilfiger | Shoes by Hugo Boss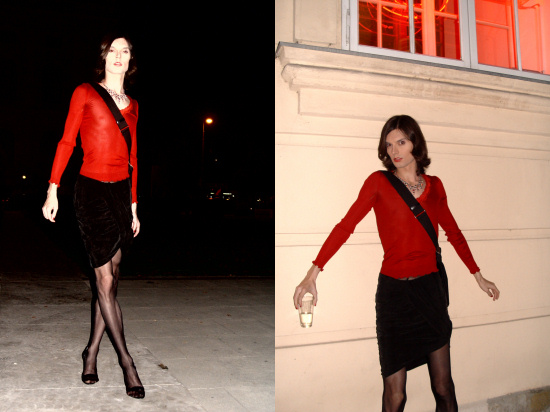 Hi, Vienna had its first MQ Fashion Week, five days of a lot of fashion shows, a fashion fair and chilling out at the MQ :-) Who believed that Vienna could have a fashion event of this magnitude with so many fashion addicted folks?
But was this really the first fashion week? Yes and no, Vienna has two other (competing) events – the Unit F festivals for fashion & photography and Modepalast, but I was surprised of the number of shows every day and the huge queues before every show in front of the fashion tent.
I am glad seeing Vienna becoming more and more a city of fashion such as Paris, New York and London. More photos from the fashion week on Austrian fashion blogs and Akte Wien 2009. See you next year, maybe then in an Angel Transformation show ;-)
Photos by blackwine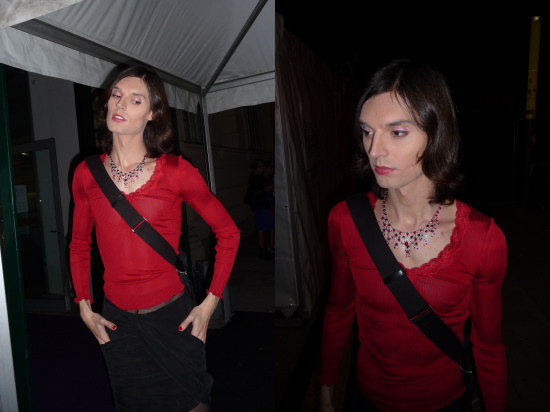 Comments ❤ ❤
Add ❤ comment: