If her energy is at its peak, everything her weapon touches turns to lava, the slightest scratch can transform the skin into a brittle obsidian.
Artwork credit: Hadley4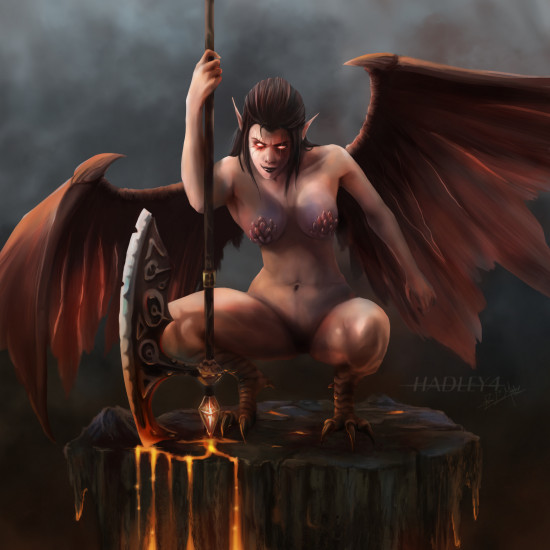 What is CryptoArt?
CryptoArt/NFTs are a revolutionary new way to buy and sell digital art in limited editions with the power of blockchain technology.
Harpy
Mythical guardian digital painting created by fantasy crypto artist Hadley4. Total editions: 7
Proof Of Art
https://nftshowroom.com/gallery/hadley4_fantastic-beauties_harpy
Gallery
https://nftshowroom.com/hadley4/gallery
Blog
https://peakd.com/@hadley4
Related stories
Blacksmith Apprentice #CryptoArt
Bloody Moon #CryptoArt
Alien Art Crypto
Add ❤ comment: