Let's find something delicious. 32 foodspotting pictures I collected over the past year. Warning, do not look at the pics if you are hungry ;)
Photo credit: Viki Secrets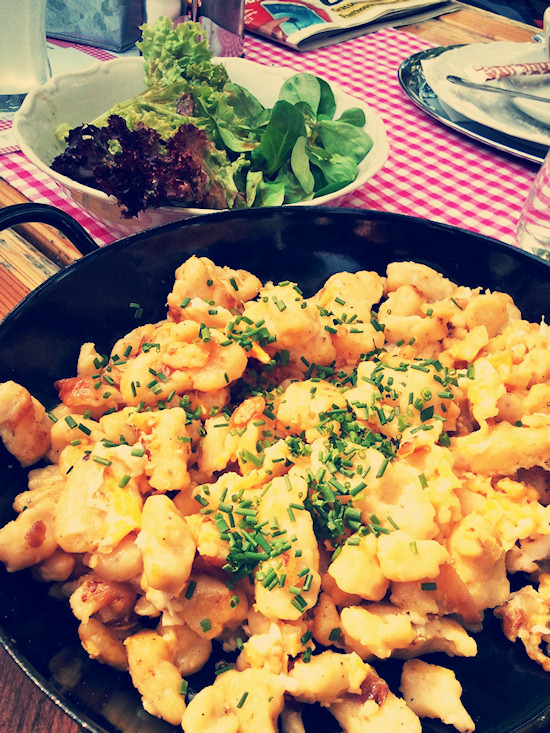 Hi, I started to foodspot, i.e. making pictures of my dishes when I go to a restaurant, over a year ago and love it.
It is a funny activity and I usually share the pictures on Facebook, just for fun and also for documentation purposes. And it is an elegant way to tell a little bit about yourself too.
Some restaurants have reportedly started to ban taking pictures of their food, especially if you bring your heavy photo equipment with you (like your DSLR and tripod), but here in Vienna I have not encountered any problems so far. My opinion is that it should be allowed to photograph your own dishes, which you have paid for, as long as you do not annoy other guests (or your friends) with it.
Have fun and bon appétit: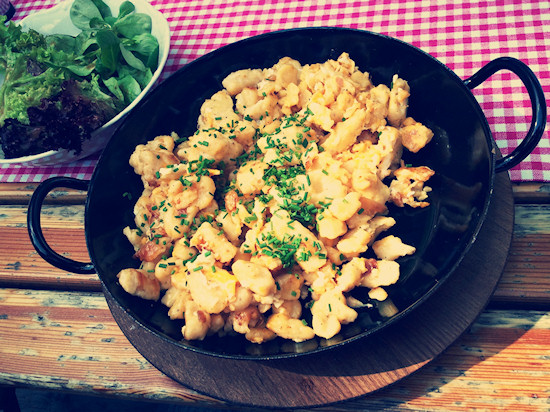 Egg dumplings "Eiernockerl" @ Hütte am Weg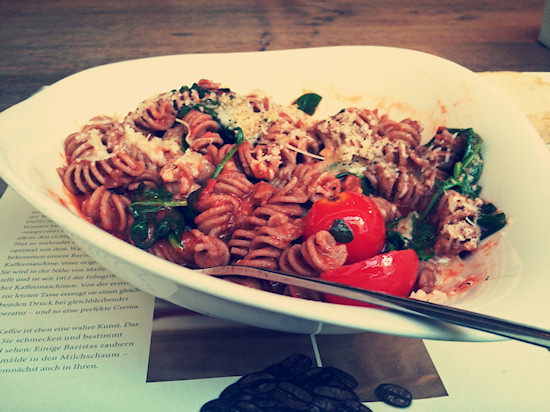 Spelt fusilli with tomato and rocket "Dinkel Fusilli Pomodoro e Rucola" @ Vapiano Westbahnhof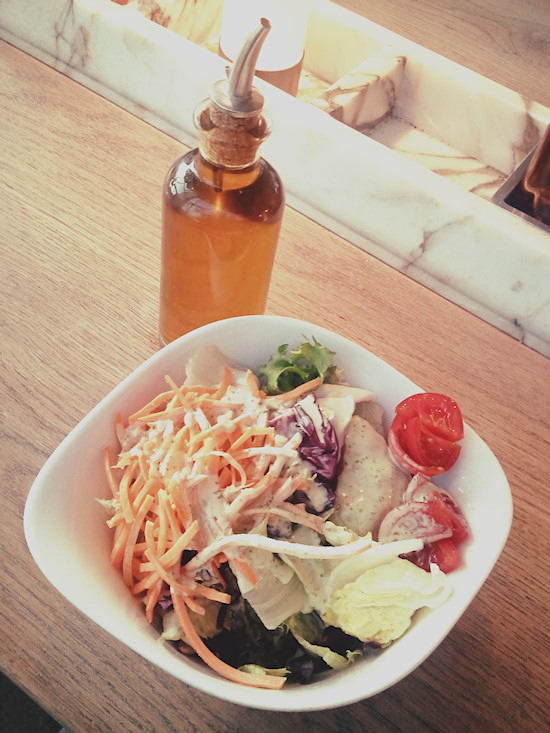 Mixed salad @ Vapiano Westbahnhof
Thai green curry with chicken "Gaeng Kiew Wan Gai" @ Thai Isaan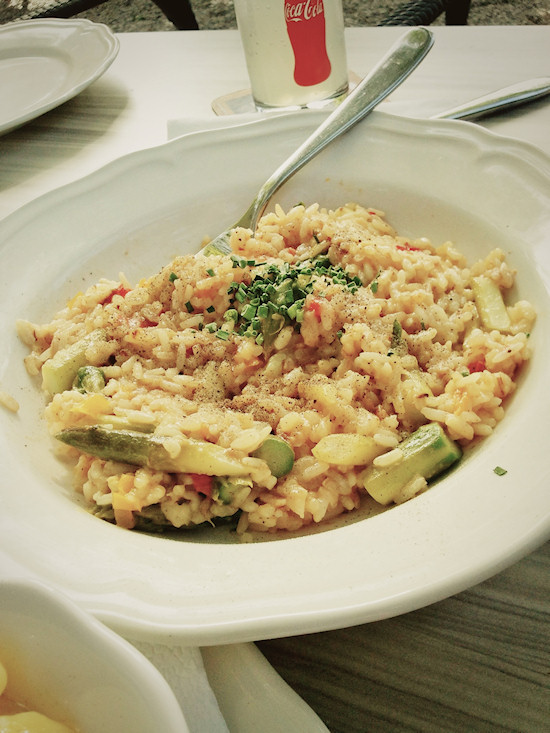 Asparagus risotto "Spargelrisotto" @ Gasthaus zur Zahnradbahn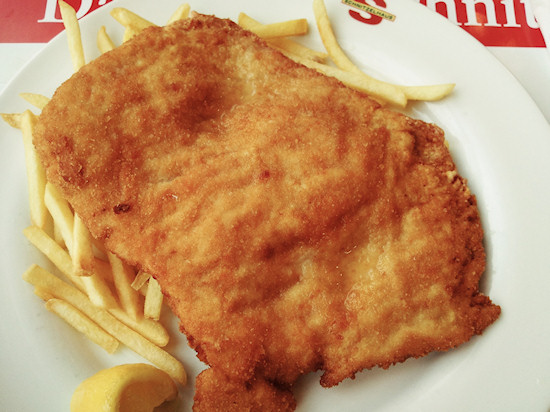 Turkey schnitzel with French fries "Putenschnitzel mit Pommes" @ Schnitzelhaus
Fried carp with potato salad "Karpfen mit Kartoffelsalat". Cooked together with my mom :)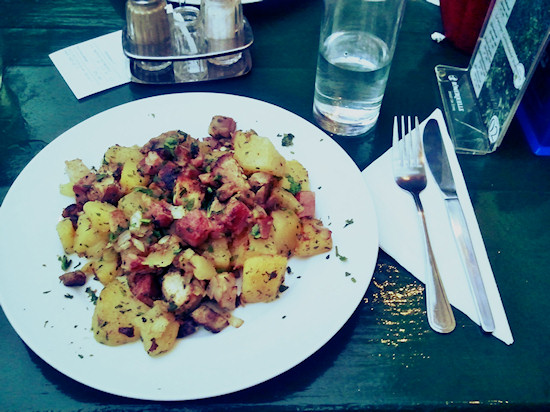 Pan-fried potatoes with chunks of meat "Grinzinger Gröstel" @ Heuriger Zum Berger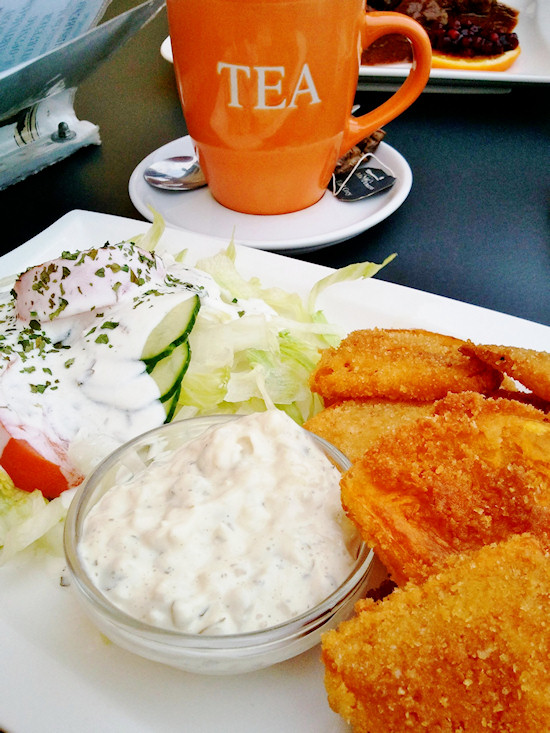 Roasted pumpkin with cream of tartar "Gebackener Kürbis mit Sauce Tartare" @ Barbados Inseltreff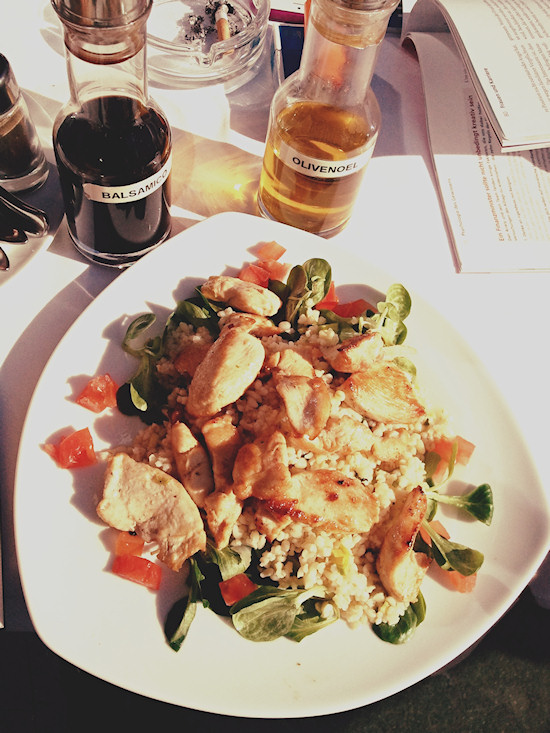 Chicken with vegetables and rice "Hühnerfleisch mit Gemüse und Reis" @ Blaustern Döblinger Gürtel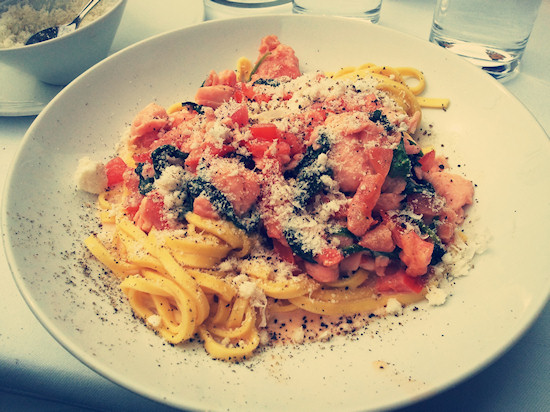 Linguine with salmon, spinach and tomatoes "Linguine mit gebratenen Lachsstreifen, Blattspinat und Tomaten" @ Blaustern Döblinger Gürtel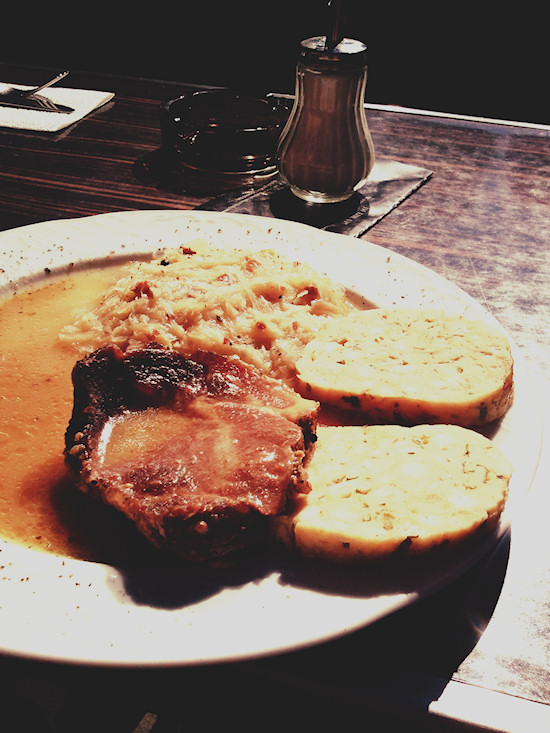 Smoked meat "Geselchtes" @ Cafebar Sodis, Rotenturmstraße
Greek BBQ "Souvlaki" @ Rembetiko, Donauinsel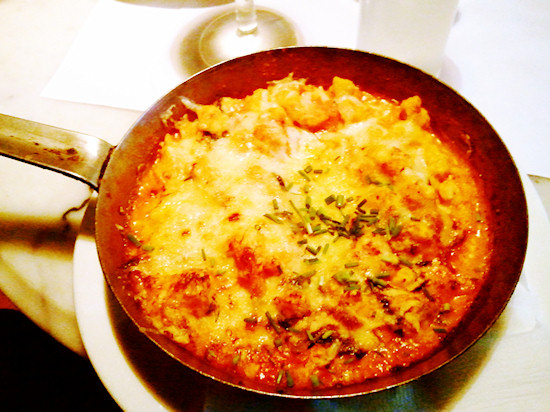 Spicy dumplings topped with melted cheese "Teufelsnockerl" @ Restaurant Selbstverständlich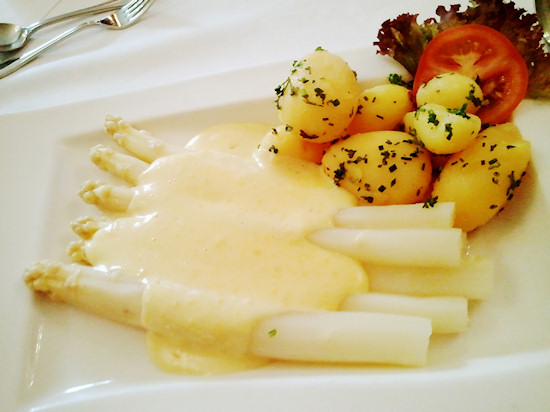 Asparagus with parsley potatoes "Spargel" @ Restaurant Winkler
Thimble dumplings made with cheese "Käsespätzle mit Röstzwiebeln" @ Waldgrill Cobenzl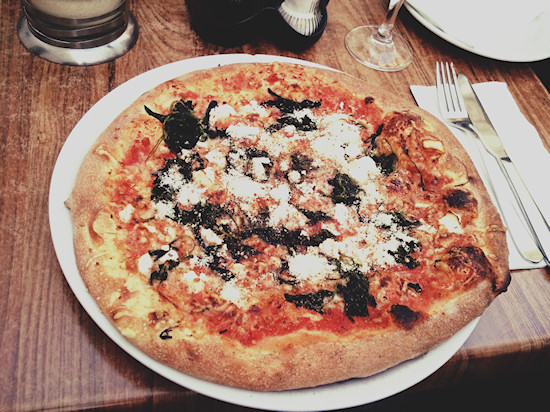 Pizza with spinach "Pizza Spinaci" @ La Norma
Miso soup "Miso Suppe" @ Natsu Gumpendorfer Str.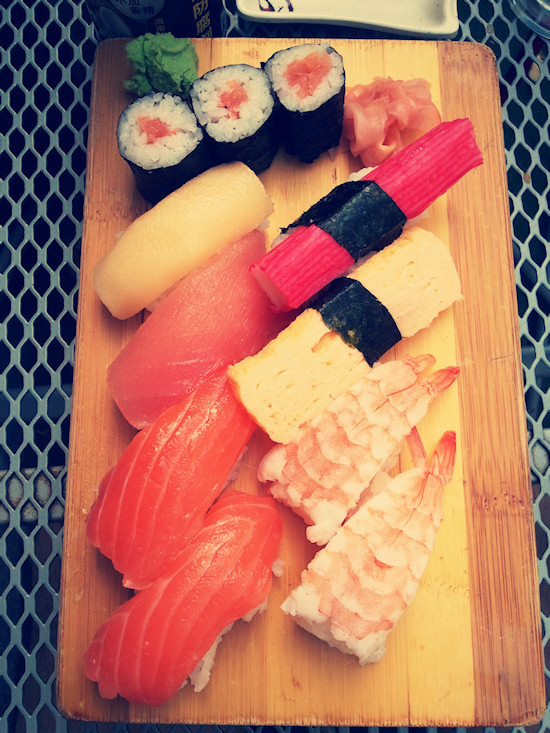 Sushi set @ Natsu Gumpendorfer Str.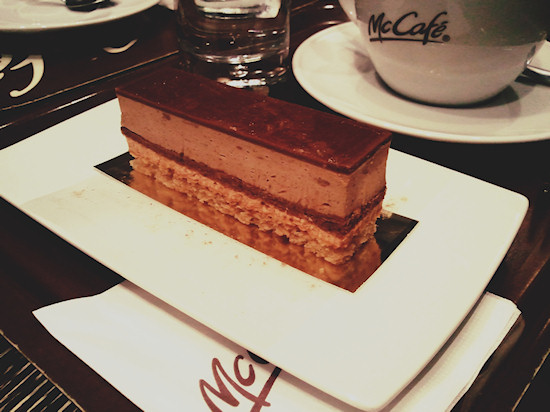 Nougat Temptation Cake @ McDonald's McCafe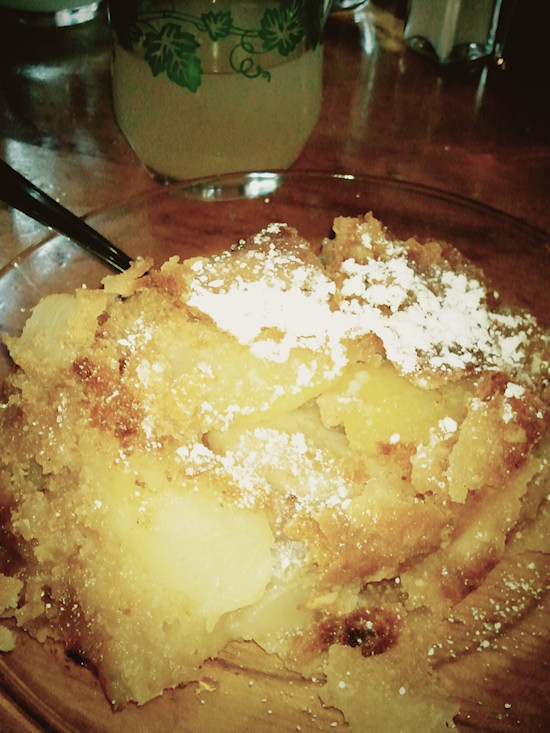 Apple strudel "Apfelstrudel" @ Hirschgstemm Lainzer Tiergarten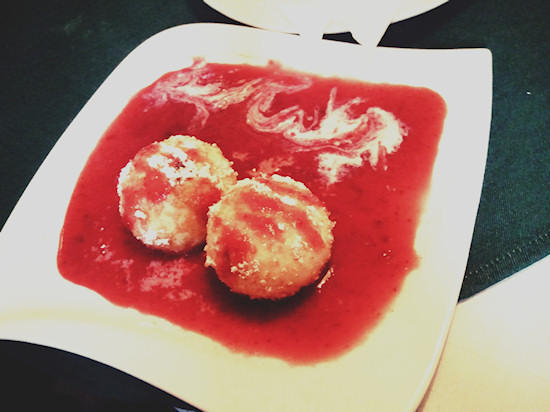 Strawberry Dumplings "Erdbeer-Knödel" @ Gösser Bierinsel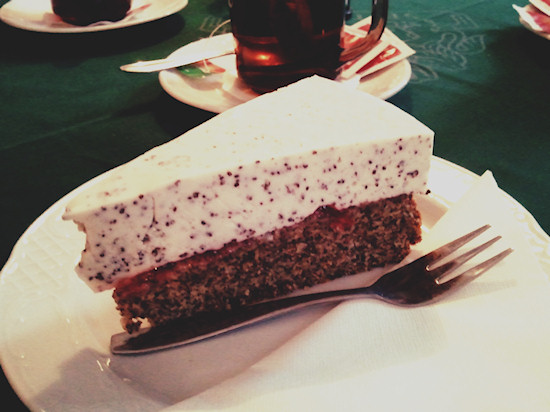 Poppy seed cake "Mohnschnitte" @ Gösser Bierinsel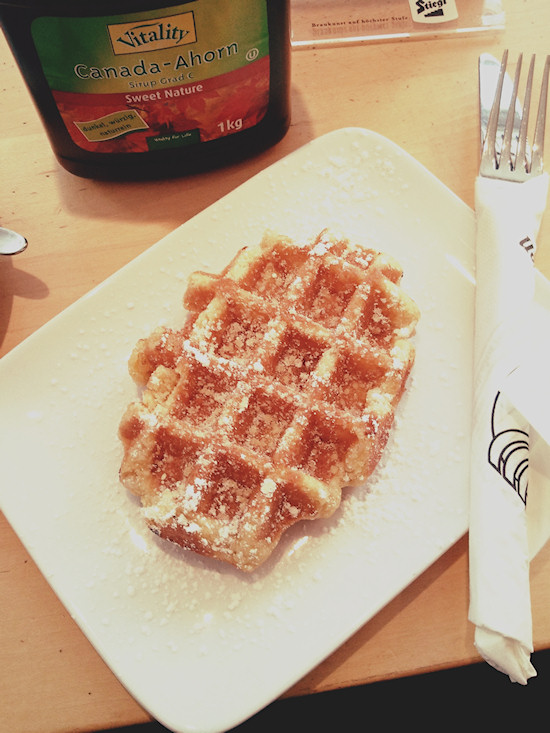 Belgian wafer with Canadian maple syrup "Belgische Waffel mit kanadischem Ahornsirup" @ Blue Orange Alserbachstrasse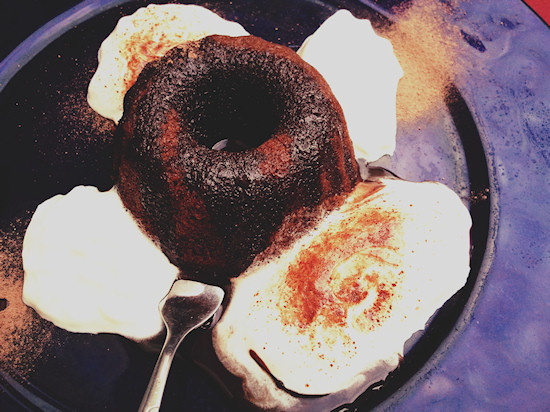 Chocolate cake with hot chocolate and whipped cream, Austrian dessert moor in his nightshirt "Mohr im Hemd" @ Cafe Paradox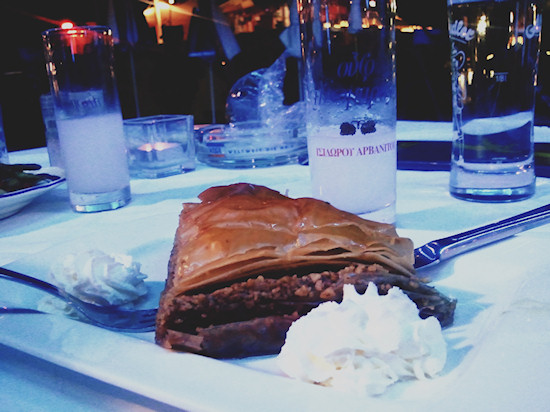 XXL baklava @ Rembetiko, Donauinsel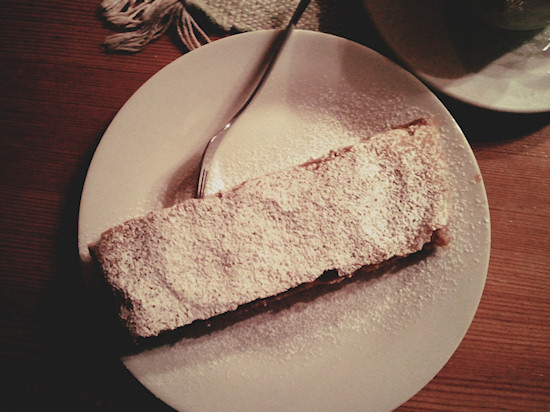 Apple strudel "Apfelstrudel" @ Heuriger Zum Berger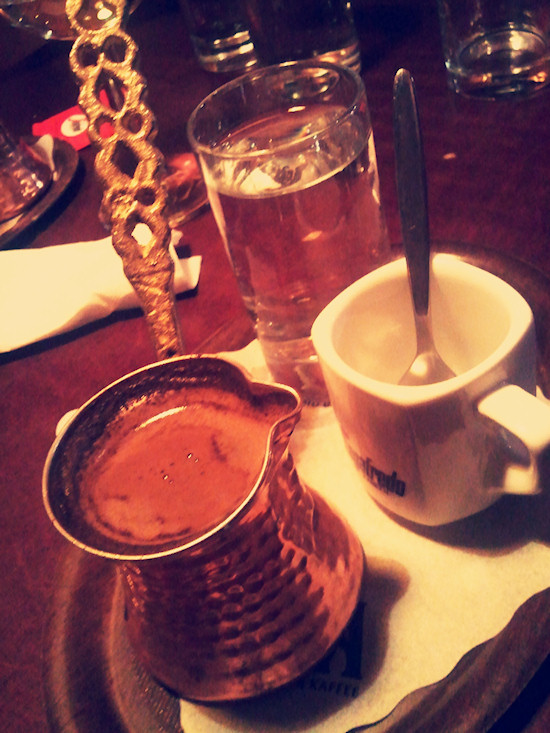 Turkish coffee "Türkischer Kaffee" @ Maschu Maschu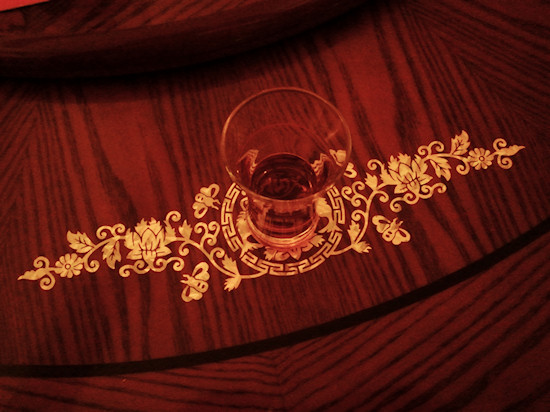 Plum wine "Pflaumenwein" @ Asian Restaurant Li-Li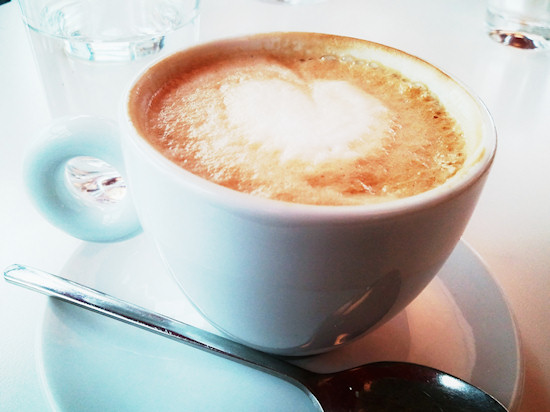 Cappuccino @ Vapiano Westbahnhof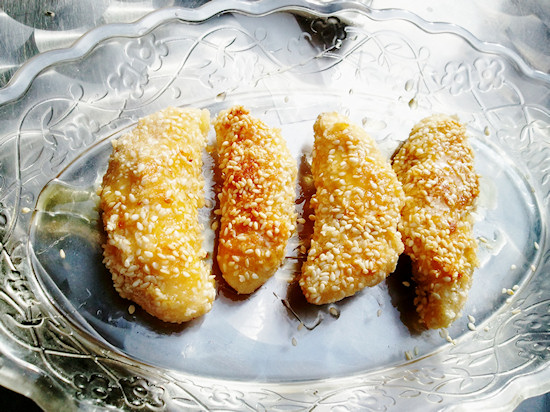 Roasted bananas "Yaki Banane" @ Natsu Gumpendorfer Str.
Yummy, yummy :P
What is your favorite dish? Have you also become a foodspotter?
Related stories
Fashion Lunch with Doychinoff – Bon appétit!
25hours Hotel: Vienna Is A Circus
Station and the City: BahnhofCity Wien West
Add ❤ comment: