Photo credit: Conny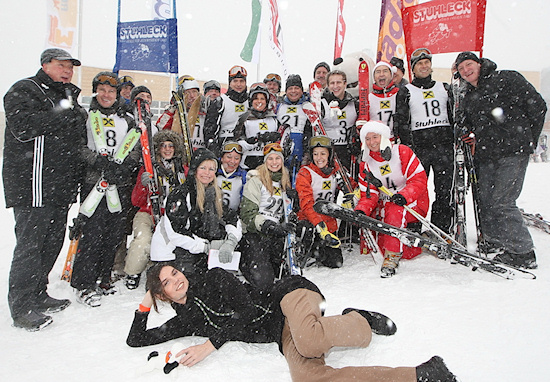 Hi, Austria is famous for our beautiful and modern ski ressorts and our world-class skiers.
Last saturday I participated in the ski opening event at Stuhleck, which is the official start of the winter season where the 24 kilometer long piste is opened for the first time. Although I am not a skier myself (did not have the chance to learn it yet), I enjoyed the fresh snow, the ride with the lift and the party in the panorama restaurant.
Additionally, a VIP ski competition took place, where not only speed but also style counted. By being good at both disciplines Dorian Steidl (Dancing Star) won the first place. Second place went to Carolyn Aigner (ORF moderator, actress and photographer) and third place went to the couple Lisa & Lukas (Mister Austria 2009).
Stuhleck lies in the Semmering region and is easily accessible either by car or by train (only 2 hours from Vienna).
fltr: Carolyn Aigner, Dorian Steidl, Lisa Hanakamp and Lukas Wosmek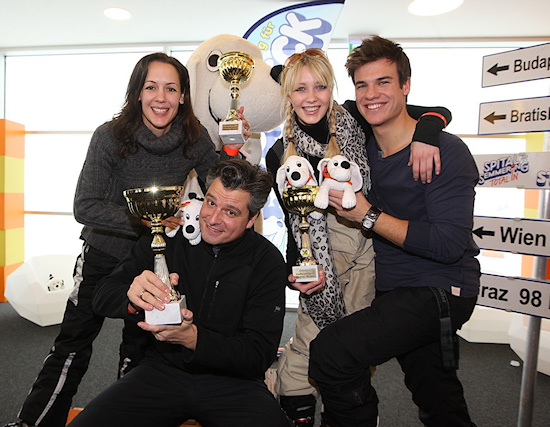 fltr: Miss Viki, Dennis Dewall, Lisa Hanakamp, Lukas Wosmek, Laura Spengel and Sofie Schock
View art gallery
The Panoramic View
Comments ❤ ❤
Add ❤ comment: