Tete-a-tete with vintage shop owner Ursula Wagner: "Vintage to me is much more than fashion from past eras. It's rather about a sense of clothes and an attitude!"
Photo credit: Viki Secrets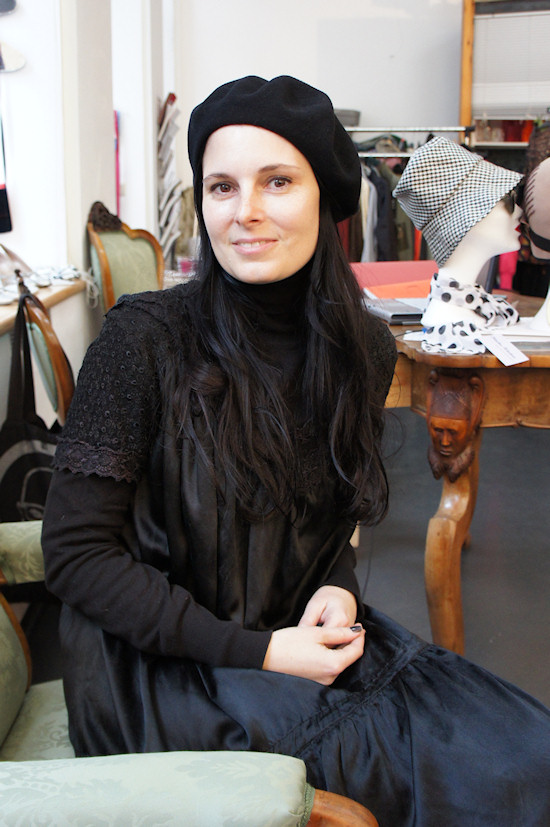 Hi, I met "Fräulein Kleidsam" (German for Miss Fashionable) aka Ursula Wagner in her lovely pop-up store in "Galerie Abendstern" (Evening Star Gallery in 1040 Vienna, Seisg. 3) and asked her about the story behind her vintage label.
Thanks to Sonja Jauernig for translating the following interview from German to English.
Without further ado, let's dive into the fascinating world of vintage fashion.
Hi Ursula, please introduce yourself briefly!
The woman behind the name Fräulein Kleidsam is Ursula Wagner, a true Viennese. Most women don't like to reveal their age, but according to my résumé, stating my age as 20 would be a little too daring!
After the Matura, I began to study architecture, but fortunately changed to art history later, because it matched my interests better! After my studies, it seemed obvious to find a job in the art scene, but since I'm not much of a 9-to-5 person, I thought about alternatives. After long considerations, I finally decided to combine my professional career with my private interests and in 2010 I set up the vintage label Fräulein Kleidsam, making a long-held dream come true.
What is your definition of Vintage?
It's somewhat difficult to define because the term is often used in different contexts. Nevertheless I'd say the essential criterion is age! That means, the garment should be around 20 years old, of high quality and still in good condition. Often design plays an important role as well, whether it is an old designer piece or not. For me, vintage isn't necessarily designer clothing.
I describe second-hand as not particularly old, non-qualitative goods. All the cheap products that have been produced over the last 10-20 years don't meet my standards for vintage clothing. The older, the better is the motto here! As for me, I'm particularly interested in the epoch between 1920 and 1980. Unfortunately, the term is still virtually unknown for many people – especially here in Austria. Second-hand continues to be identified as vintage or is wrongly used!
This difference isn't clear especially for our older clientele, who aren't so aware of the anglicism anymore. When customers come to me with consignment goods, I always explain that I'm not interested in discarded items from the big fashion chains!
Do you dress Vintage yourself?
Fräulein Kleidsam isn't just a vintage label – there's a real person behind it, because Fräulein Kleidsam is really who I am! Not only am I Fräulein Kleidsam, I also live out my individual style which I want to convey to others. Every individual item I select is just as unique as its future owner. That's important to me. People who want to distinguish themselves from the masses and seek to express their personality through their own unique fashion style. People who enjoy combining different styles from different eras and are not dependent on the trends of the big fashion chains so that in the end, they look like everybody else!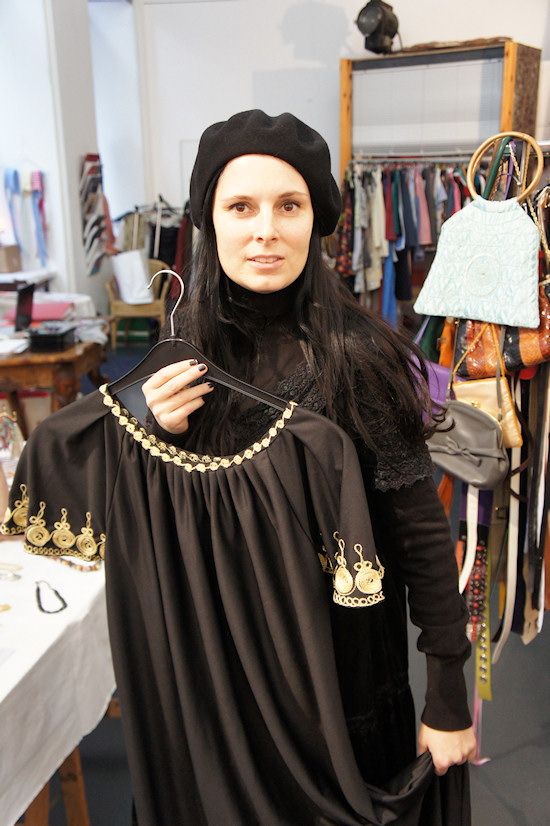 We live in a fast-paced consumer-driven society where new trends are developing rapidly. The result is that everyone on the street looks pretty much the same. But this isn't by any means what style and personality are about! To quote the great Coco Chanel: "Fashion fades, only style remains the same." That's exactly how my clientele is – people who don't want to be common, but who have style! With my products I aim to reach a diverse clientele – as far as prices are concerned, but also with my selection of clothes since not all women like nostalgic fashion, or want to afford exclusive unique pieces!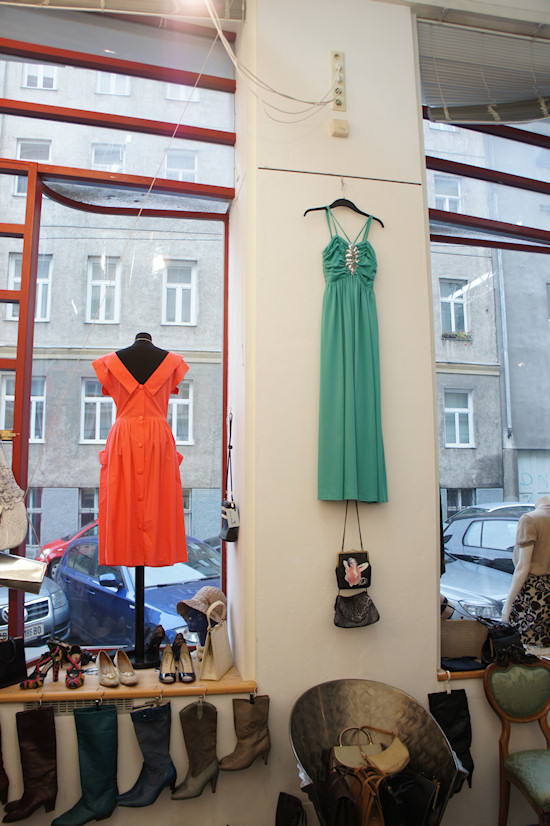 Of course, I live my passion for vintage through my personal styling as well! My fascination is hard to put into words, it's a blend between clothes with a history, individualism, my love for fashion from past decades and the feeling of being a woman, which once was much more clearly reflected in fashion than today, where trainers and baggy pullovers blur the gender boundaries and society is marked by androgyny.
I always liked wearing vintage, or second-hand clothing combined with newer things and to create my own style! Not only does it suit my personal taste, but also my personality – I don't want to look like all the others, but to stand out from the crowd!
Tell us a little bit about your shop, please ...
My instinct for fashion, my passion for collecting and my love for old things have led me to realise my dream: In the spring of 2010, I founded my own vintage label "Fräulein Kleidsam" to bring the people of Vienna closer to vintage culture!
A trip to NYC – with all its fantastic vintage stores – and the death of my grandma were my chief motivations to hold on to my dream and take my destiny in my own hands. When emptying out her flat, besides many other childhood memories I also found her wedding dress from the 1930s. It was crumpled up in a plastic bag at the very back of the wardrobe. All the other dresses that we used to play princess with as children were there as well. My grandma had changed some original clothes from the 1920s into carnival costumes. Others had hot chocolate stains from years past, when terms such as Art Deco and Art Nouveau were still unknown to me.
For me it was like a stroke of destiny and I remembered the words of my grandma, who always used to tell me: "... Life is too short to not do what you love!"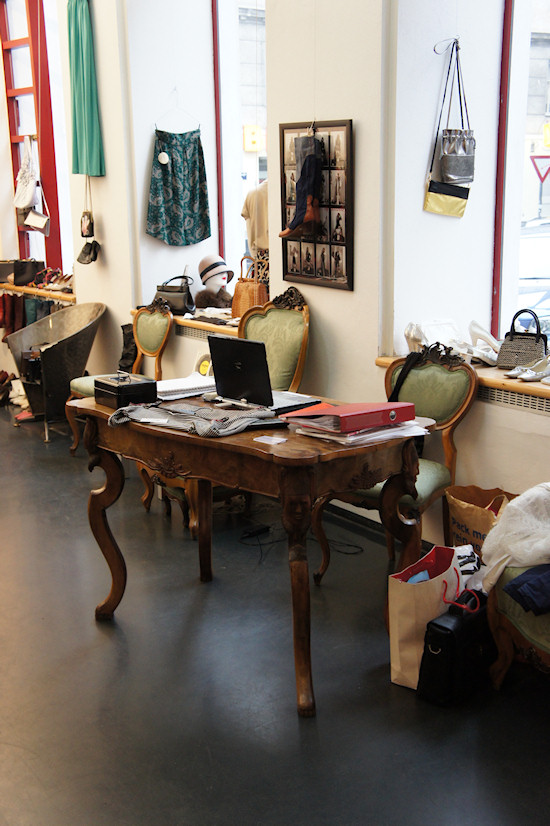 So I decided to exchange reality for my dream, made the leap into self-employment, according to the motto: "Dreams are a bad substitute for reality and its experiences!" The present shop exists since April 2011, together with the Shopping Days that I organise and the regular opening hours, but Thursday & Friday only!
What is your differentiation to a second hand store?
As I mentioned already, second-hand is less demanding in terms of quality!
Things that are discarded, only a few years old and mostly from cheap fashion chains – I'm not interested in them, nor would I take them on commission. In my opinion, Vienna is lagging behind in this respect. Here, the demand for clothes with character and patina, which in other European cities has been persistent for years and is actually increasing, has only just started growing little by little.
The clientele is there, it's only difficult to find them! Fräulein Kleidsam wants to overcome this problem and wants to give Viennese women an understanding of vintage culture, since it isn't everyone's cup of tea to visit the Humana and Caritas charity shops which target their own clients.
Especially here in Vienna, the number of vintage stores is still very modest. I believe there is only one great vintage store in Vienna, the rest are selling all kinds of discarded clothes without specialising in fashion from various decades. For me, vintage is not only by definition clothing from past eras, but it's also the attitude and lifestyle associated with it – something which new H&M wear just can't give me!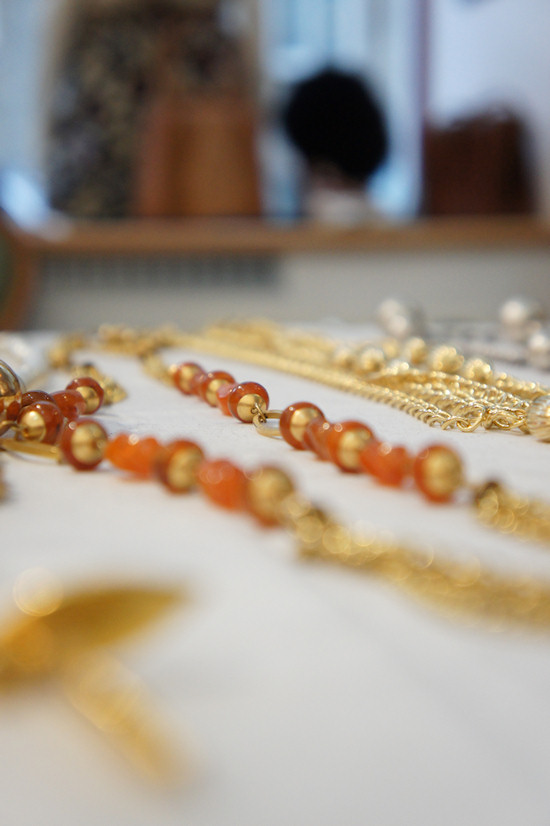 Considering that most dresses are available in one size only and dress sizes have changed over time, is size an issue?
In the vintage sector, it is certainly more difficult to find different sizes because the offer is much smaller, as is the demand! I don't look for sizes when I buy – although I actually look for a certain balance between the sizes – but first of all I look for quality. Since my product line consists of unique items only, each piece comes just in one size.
The 70's in particular were shaped by rolemodels like Twiggy, who prompted women to copy their idol which had an effect on the respective clothing sizes, of course. Back then, size 34 (US: 4) wasn't such a rarity! The women of today are body-conscious as well, but there is also a wider spectrum of role models. At any rate, the constant debate concerning size zero is a mystery to me – women of past times were also very slim and nobody seemed to get upset about it! It appears as if slim women have more choices, but it's not me who determines them!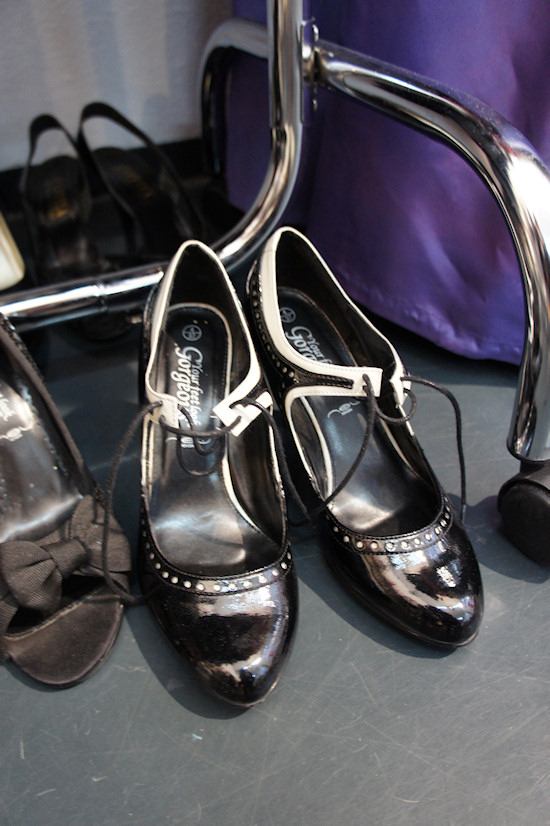 The same phenomenon can be noticed with shoe sizes, where one can almost say the older, the smaller. I recognised this trend that large size shoes from the 1920s, for example, are almost impossible to find! These are few exceptions, which are of course all the more special and sought after. While just 20 years ago, the average woman's shoe size was 37 or 38 (US: 7 or 8), there is a trend towards larger sizes today.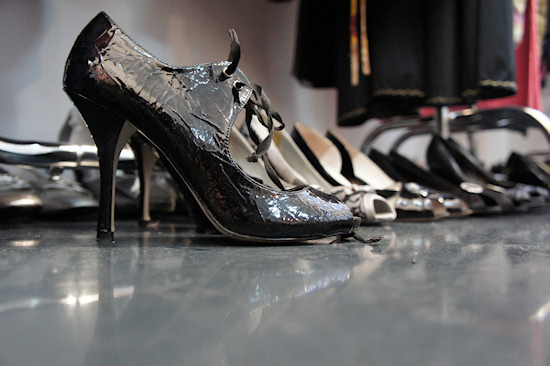 Is it hard to permanently restock your shop with old pieces from the past and where do you get them?
You can't compare the vintage sector with a "normal" fashion label, because I can't buy as a retailer which means I can't react to supply and demand as quickly as buyers usually do. My priorities are experience and the building of a network which enables me to get new products constantly. Since I have only unique items, I can't buy in large numbers and this somewhat increases the price, but I can offer exclusivity instead, which to many customers is worth the few extra euros!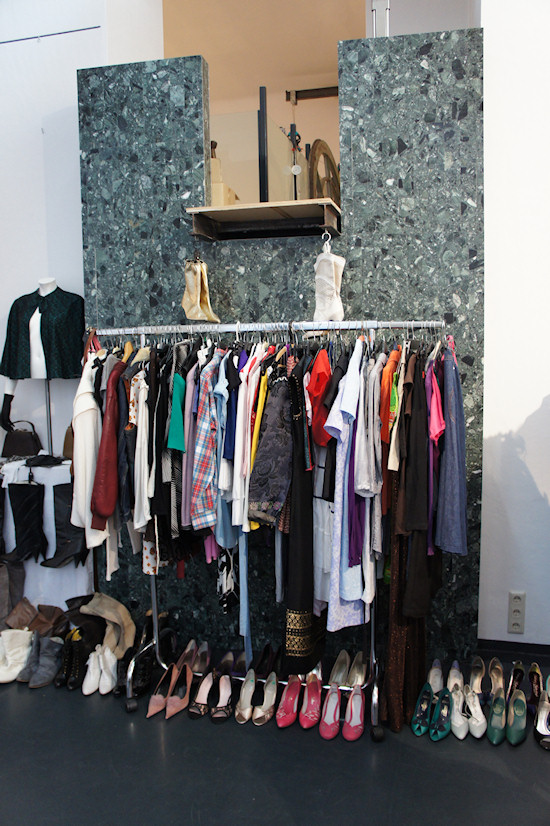 Of course, I always want the best for my customers and therefore offer the service to search for particular items myself, since my ever-expanding network provides more and quicker opportunites for that. And then there are also the consignment goods, where there is a growing demand as well and more and more people offer their things and are glad not having to throw them into one of the Humana boxes. My experience has taught me that one in two women still keeps one or two dresses of her mother, or even of her grandmother in her wardrobe!
Your typical customer: old or young?
This is difficult, since it isn't a question of age, but of personality and taste. Concerning my customers, there is no average age and no average fashion taste. I'd rather define my clientele as individualists with a sense of fashion. Vintage isn't the opposite of designer clothes, but the opposite of commonness!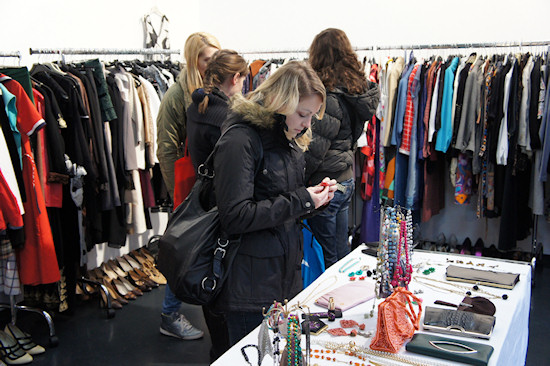 I think that's the main reason why the vintage hype is remaining stable for years and is increasing, even establishing itself gradually, if slowly in Vienna. There also have been and always will be individualists who want to distinguish themselves from the masses and especially in times of a "uniformed fashion-consciousness", determined by big fashion chains, character and personality are more popular than ever! This sustainable development can be observed among the younger generation and among Viennese women, too, setting new trends and lending a new glamour to the vintage scene. Individualists from all countries are setting a counter-trend to mass consumption.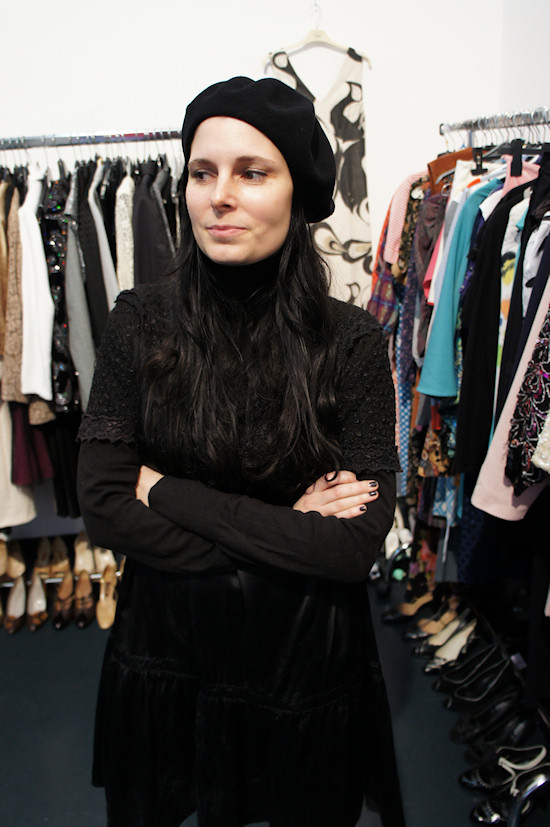 Nowadays it's not only the ambitious collectors who look around for hidden treasures, but also fashionistas who look for clothes with character and patina – clothes with a past – that simply belong to the wardrobe of fashion-conscious people. People deliberately focus on quality and originality again. Naturally, the vintage trend is the antithesis to our throwaway society. A sense of style is called for more than ever, and young people, too, increasingly care about sustainability and are ready to go their own way!
Can you be a modern girl and still love and dress Vintage?
This is, in fact, a criterion for it! You demonstrate emancipation when you swim against the tide and skillfully combine old and new! To be modern and fashion-conscious doesn't necessarily mean to follow a current trend, but is an engagement with oneself, one's personal taste and the way one expresses oneself through the clothing style. Especially self-confident girls are expressing their own unique personalities in their lifestyles.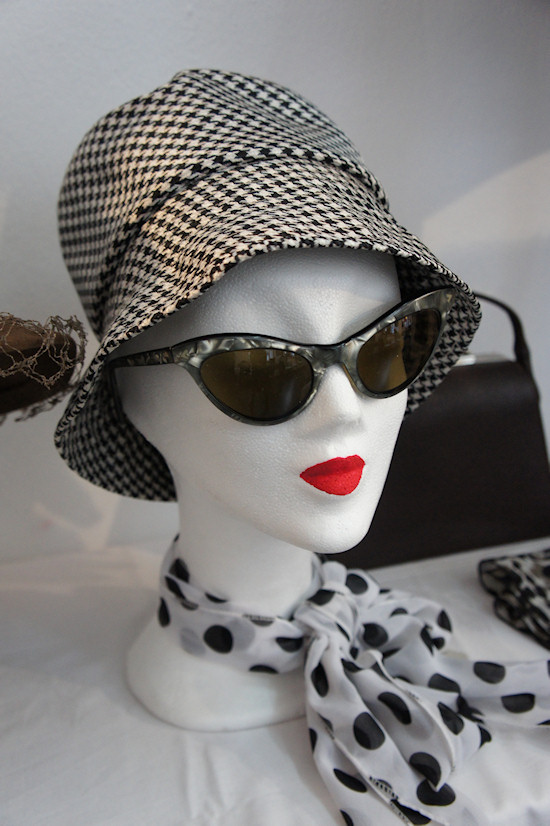 To buy at famous fashion chains is no mistake by itself – you just have to combine it in the right way, since a daring mix of styles between old and new can be an expression of individual taste without looking boring! The most important factor is that people feel comfortable and that the clothes suit one's type. Vintage to me is much more than fashion from past eras. It's rather about a sense of clothes and an attitude! Fashion isn't just a matter of clothing, but it is about ideas and our attitude towards life, the way we live!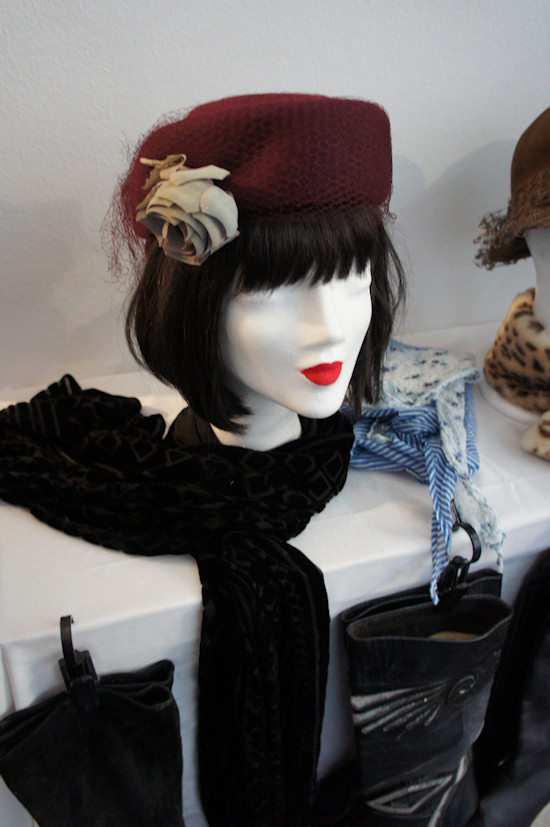 Vintage For Men, coming any time soon?
It's already a challenge to find beautiful vintage clothing for women, but for men it is virtually impossible or at least much more difficult! I'm travelling a lot, both in Austria and abroad, and everywhere there's a simular situation (I'm talking about fashion beyond the 70s now). There is much less demand for men's vintage clothes, but it would be a nice challenge!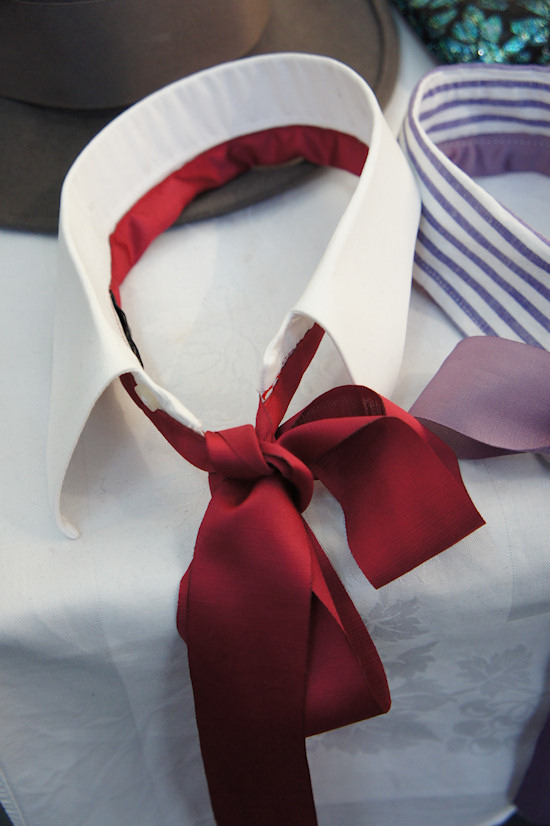 What are your future plans?
I'm trying to set my goals one by one, moving forward in smaller steps. Of course, I try to make my vintage label "Fräulein Kleidsam" popular, so that the name will be known not only to fashionistas and vintage lovers, but also among a broader audience. I have plenty of creative ideas and dreams, and I'm constantly working on realising them. One of those dreams is my own Fräulein Kleidsam fragrance – I already have a precise idea of the flacon's design, but before that I have to consider many other things, e.g. my own shop in a favorable location, so that I can also reach my customers, or they can find me!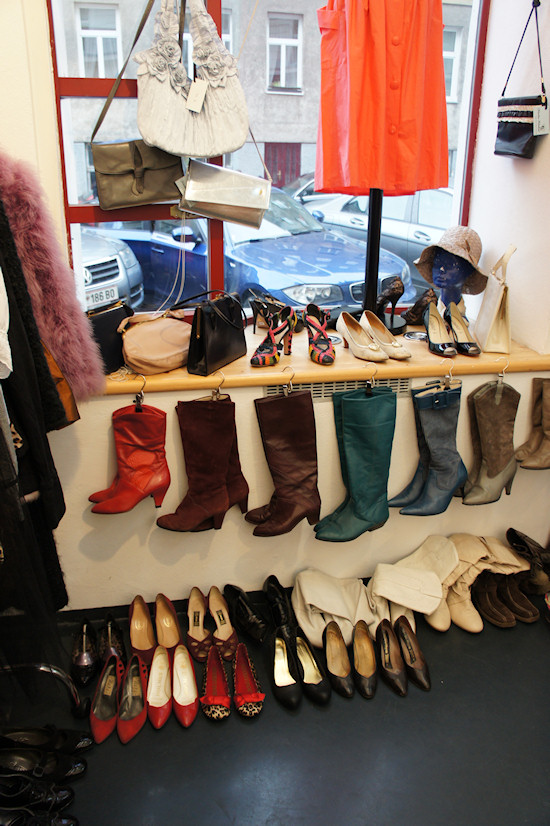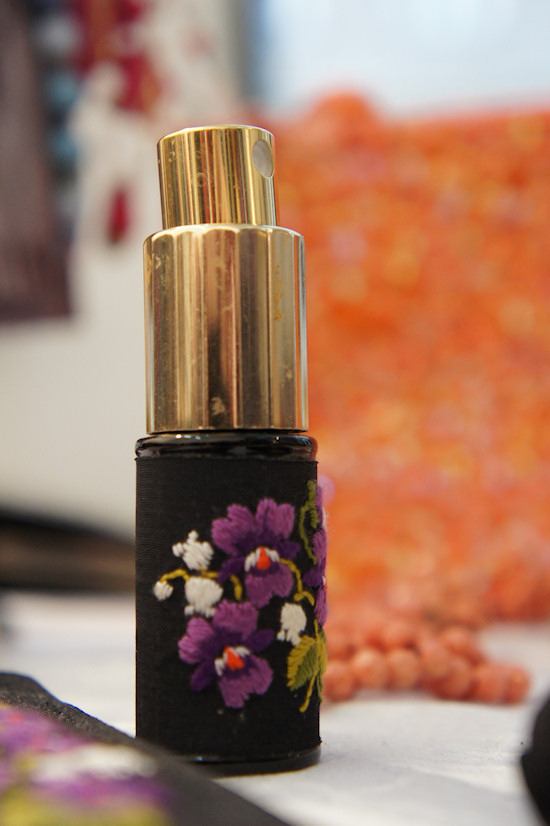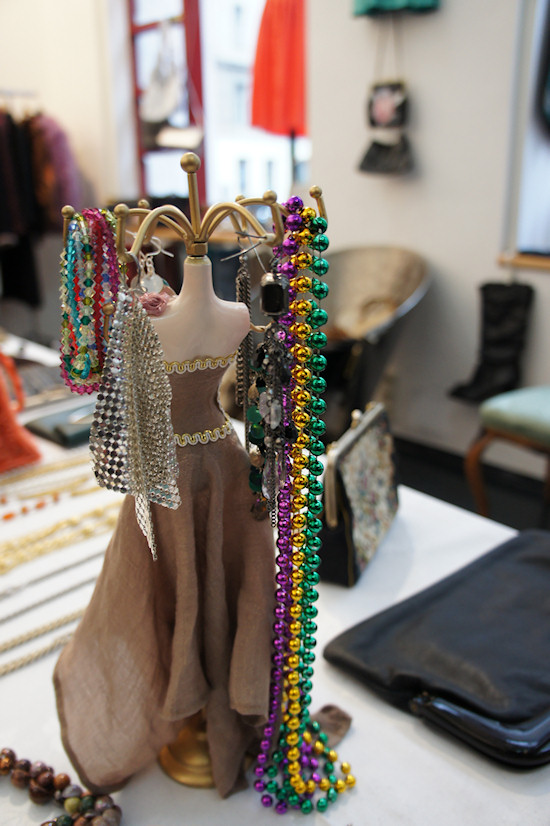 Thanks, Ursula for the chat and all the best for your lovely store and vintage label!
Thank you, too, Viktor for this nice interview and see you at the upcoming shopping events!
Vintage Up Your Life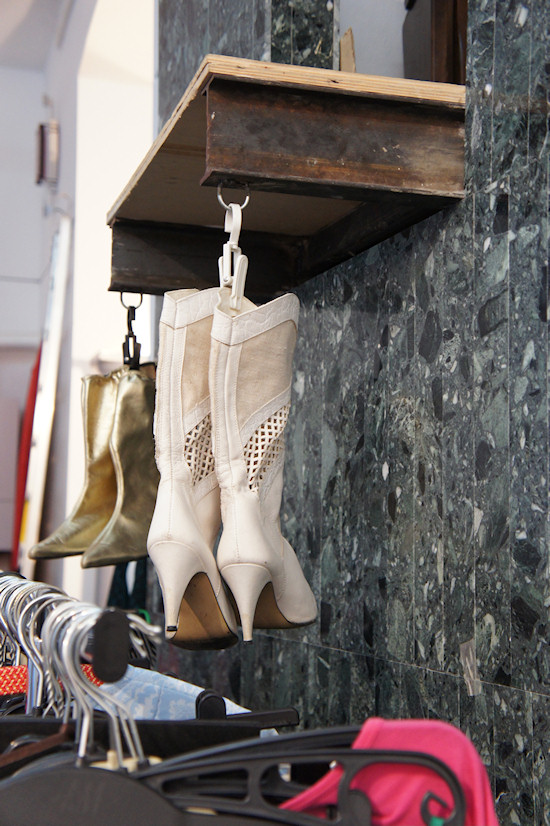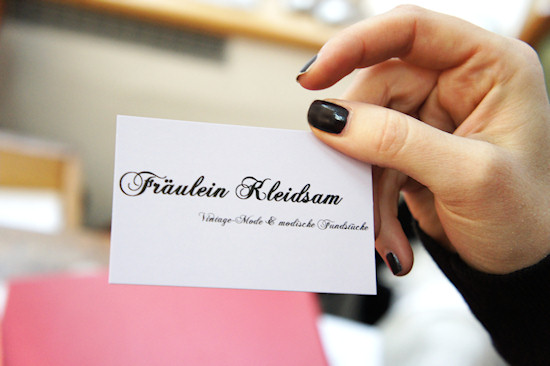 Fräulein Kleidsam – Vintage Fashion & Unique Pieces
Check out Fräulein Kleidsam's Website and Blog for upcoming events and Late Night Christmas Shopping.
Related stories
Vintage Fashion à la Lena Hoschek
Model Spotlight: Miss Black Machinery
8-Bit Fashion by Kunihiko Morinaga
Comments ❤ ❤ ❤ ❤ ❤
Add ❤ comment: