A woman's dress should be like a barbed wire fence, serving its purpose without obstructing the view. — Sophia Loren
Video credit: Viki Secrets
Hi, if you thought "Dirndl" (a traditional Austrian dress for women) are boring, you probably have not seen Lena Hoschek reinterpreting them in her own distinct fashion, and always with a smile on her face.
First thing you will notice when watching a Lena Hoschek show is that she does not rely on the super skinny models everybody else seems to use nowadays. Instead, she brings her own 1960ies style armada of pin-up models with her, that are blessed to be curvy & busty. A feature that is advantageous for Dirndl dresses by the way, because their form emphasizes the bust area before everything else.
Other naughty vintage stuff you will see in her shows are vintage lingerie mixed with semi-transparent latex stockings, vintage dresses with flower prints & lace, ladies in bondage and harnesses and "Tie me up!" T-shirts, everything presented with a subtle sense of humor.
Lena Hoschek @ Vienna Fashion Week 10
Vintage Lingerie and Latex Stockings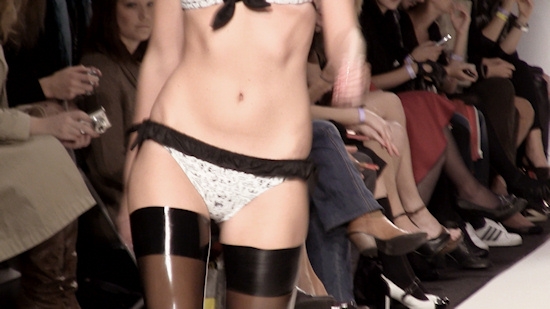 Flower Dress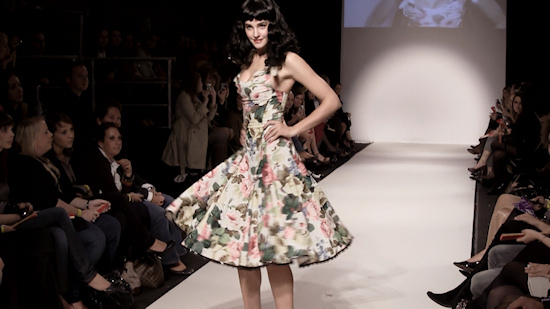 Flower Pants and Lace Top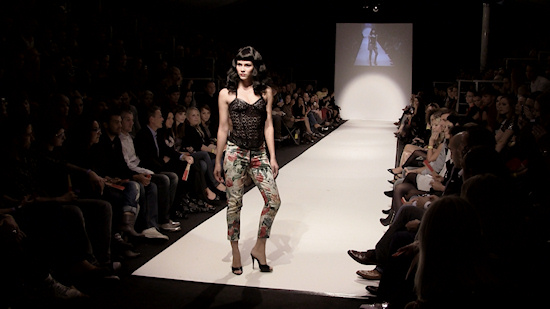 Ladies in Bondage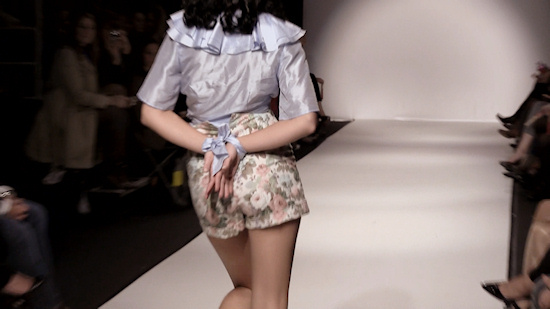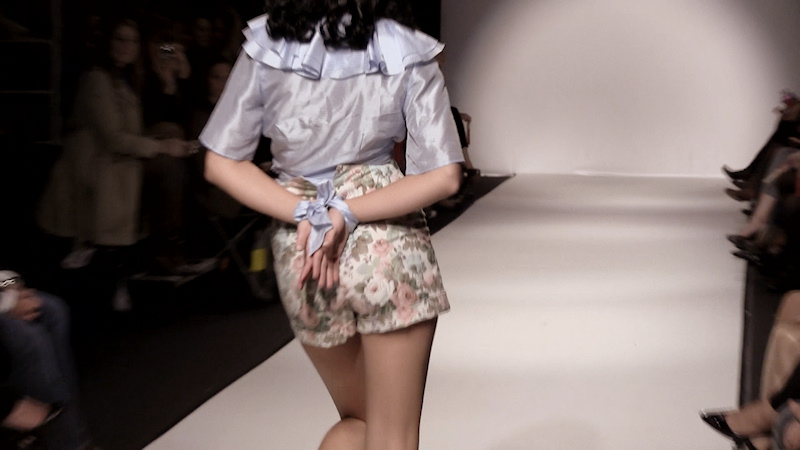 Harness over Vintage Blouse
Dirndl Dress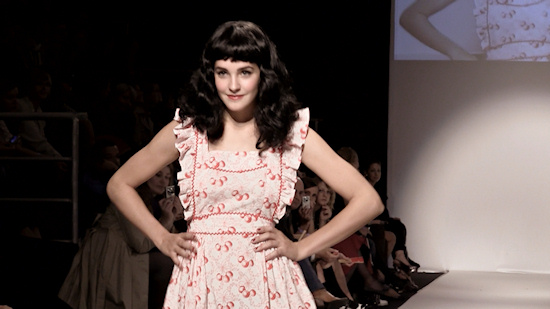 Related stories
Brides in Bondage
Paddles of Pleasure
Ballable Romantic Dresses
Comments ❤ ❤ ❤
Add ❤ comment: