When I first saw this on the Internet, I thought it is photoshopped, but it's not. The artwork really exists in Vienna. Warlike photo wrapping of a famous office building by artist Gottfried Helnwein.
Photo credit: Viki Secrets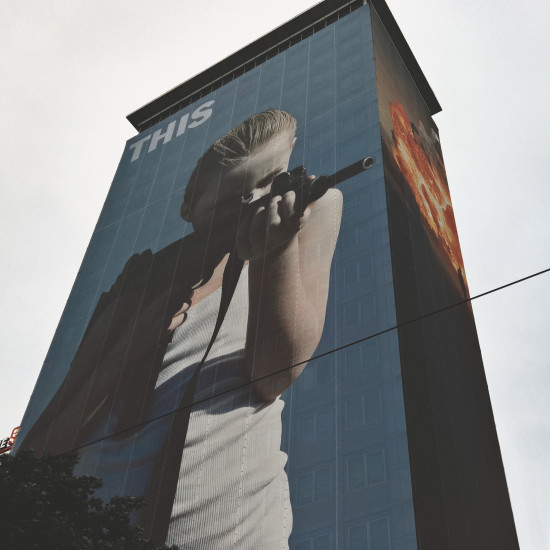 "I saw this" photo wrapping of the Vienna "Ringturm" building by Gottfried Helnwein
Hi, this is the controversial wrapping of the Vienna Ringturm, which is also the headquarters of a major international insurance company. The martial artwork shows a girl with a weapon and a burning battle field with a girl on the opposite side and is supposed to be a statement against terror and war, but you could also interpret it as a reminder that we are in an era of permanent violent economic war. War for Oil, Old Economy vs. New Economy, Banks vs. Crypto and so on.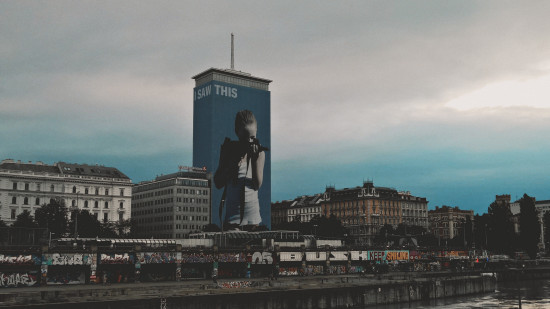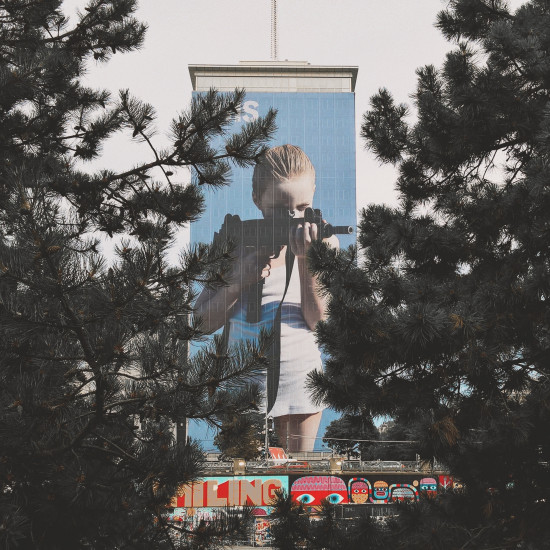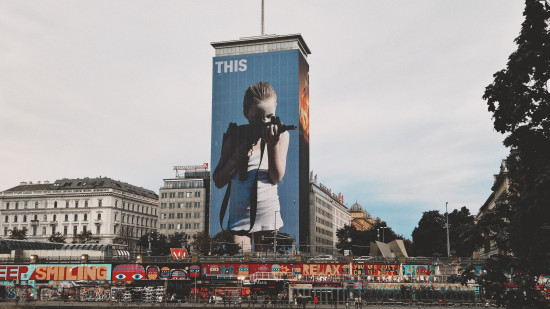 Vienna, This is War!
Related stories
"Virtual Avatars" Digital Art Exhibition by Peter Markov
Grausame Töchter "You are (not) allowed to see this" :P
Even a construction site can look artsy :P
Add ❤ comment: