Vienna got world famous for temporarily displaying mixed and same-sex couples in its pedestrian traffic lights for Life Ball and Song Contest.
Photo credit: Viki Secrets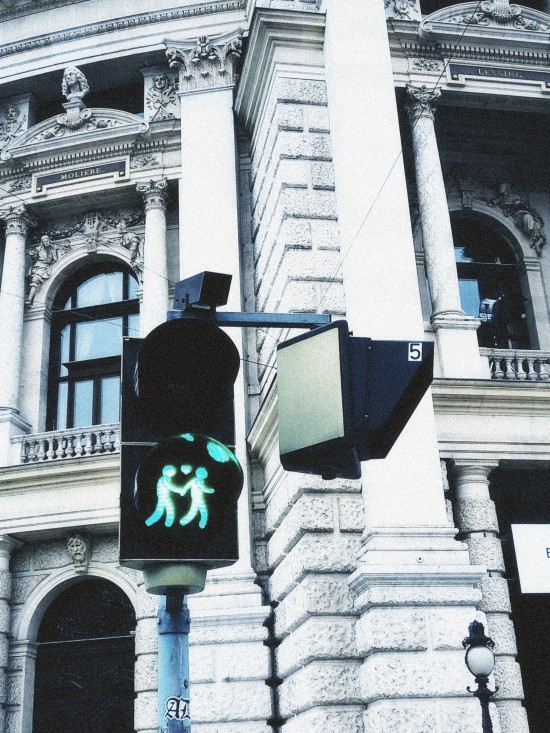 An example of Vienna's new traffic lights "Ampelpärchen" opposite the Life Ball stage.
Hi, Vienna/Austria is currently in the headlines of a lot of newspapers and websites, not only for hosting Life Ball and the Eurovison Song Contest 2015, but for an open-minded, loved & debated art project, known as "Ampelpärchen" (traffic light couples).
On 49 pedestrian crossing lights in Vienna the little gender-neutral figure has been replaced showing now male/female, male/male and female/female couples spreading the spirit of Life Ball for love and tolerance.
The art project, whose effects on traffic safety are also being researched, will stay till the end of June, but there is also a movement to keep the signs longer.
On the verge of Life Ball and ESC 2015 people are photographing the unusual traffic lights like crazy :P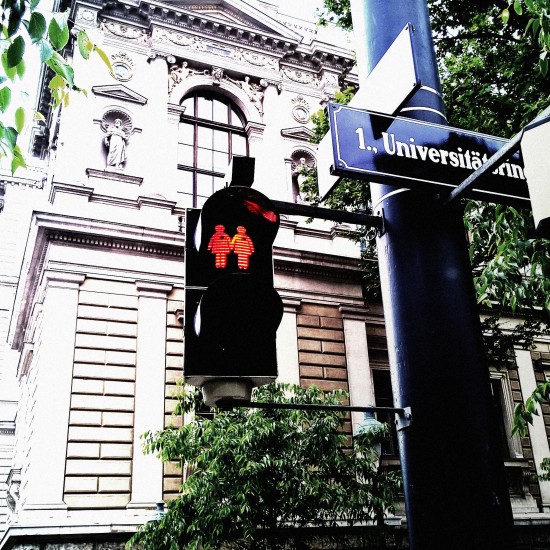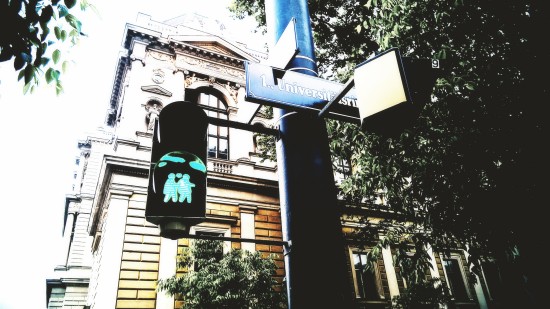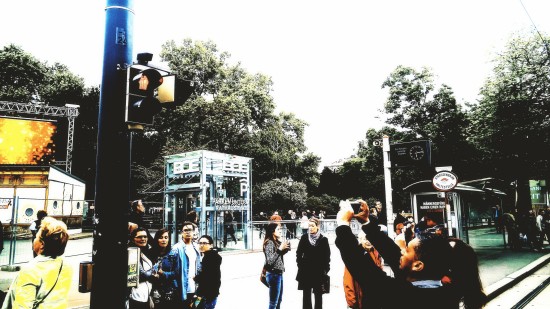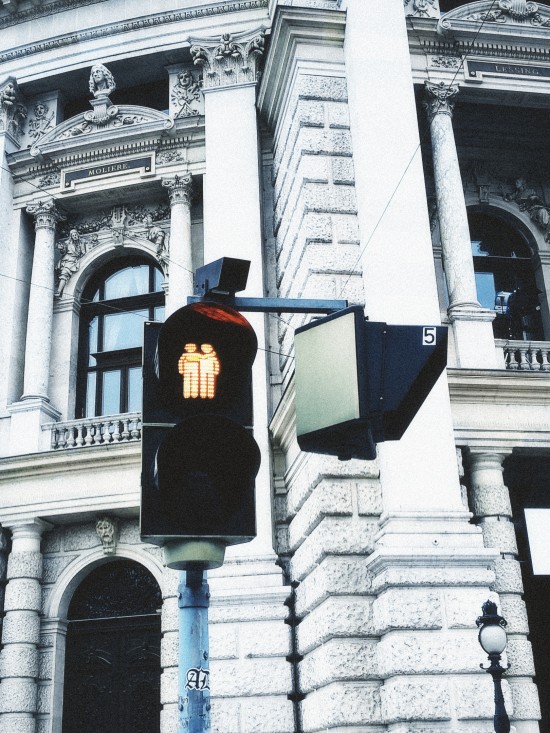 Have you spotted all variants of the "Ampelpärchen" already?
Related stories
The Garden of Earthly Delights by Hieronymus Bosch
Life Ball 2014: Earthly Delights
Lipstick On A Sphinx
Add ❤ comment: