Your sweat, the nectar of my desire. — The cool song of the Tiberius show: "Dein Schweiss" (Your Sweat) by Sven Väth.
Video credit: Viki Secrets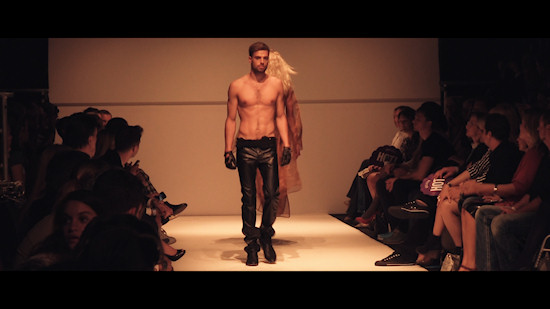 Tiberius Vienna Fashion Week 11
Hi, it is rather rare that mens and womenswear get an equal amount of attention in a fashion show. Not surprisingly, most shows feature women's collections (after all the market is split roughly 80/20 towards women's fashion) and we all know how limited menswear often is, unfortunately.
But not so at Tiberius, which presented its new 2012 men/women collection at the Vienna Fashion Week 11.
It was really a very balanced show in regard to both sexes getting an equal share of attention and not less sexy and cool outfits ;)
I really loved the studded pants and the leather/latex-pimped jackets, and I got a fan of Sven Väth and his German song "Dein Schweiss" (Your Sweat), which was played during the show.
Tiberius Men
Tiberius Women
Related stories
Yamaia's Vienna Fashion Week 11 Review
Tiberius Show Vienna Awards 2011
Tiberius – Imperial Fetish Fashion
Comments ❤
Add ❤ comment: