Surreal, a bit chaotic, and ingenious. These are the paintings of Bulgarian artist Deso Zamora, the rock 'n' roll conqueror.
Photo credit: Viki Secrets
Violet silence "виолетова тишина" by Десо Замора
Hi, I met Deso Zamora and his lovely partner Mariyana, who is also an artist, at the Art Gallery in Rousse, Bulgaria.
Deso is an artist, illustrator and writer of his first book "Rock 'n' Roll Conquistador" (Рокендрол Конкистадор) which is a collection of fanciful poems and illustrations. Death is the final test of human immortality, his favorite band Red Hot Chili Peppers, and his favorite book the Alchemist.
For me the surreal and contemporary acrylic paintings of Deso Zamora were the highlight of the exhibition and I am glad I had the opportunity to meet the creative couple personally.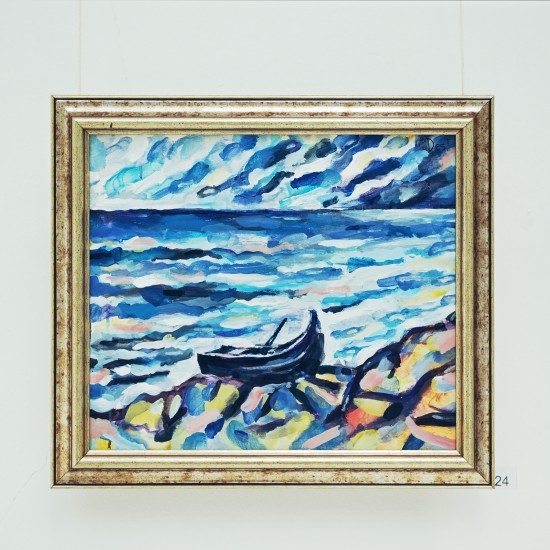 In anticipation "в очакване"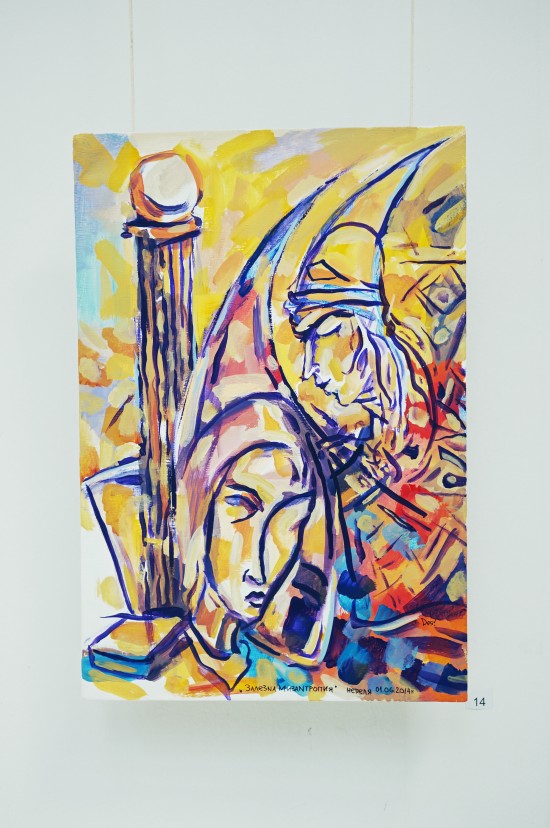 Hatred in the sunset "залезна мизантропия"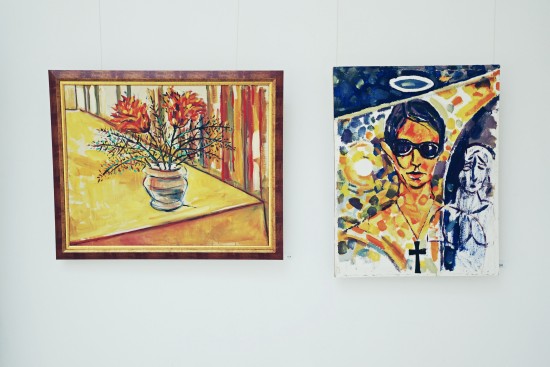 Cosmic moon flowers for Bai Mityo "космически лунни цветя за бай митьо" (left). Light from Darkness "светлина от мрака" (right).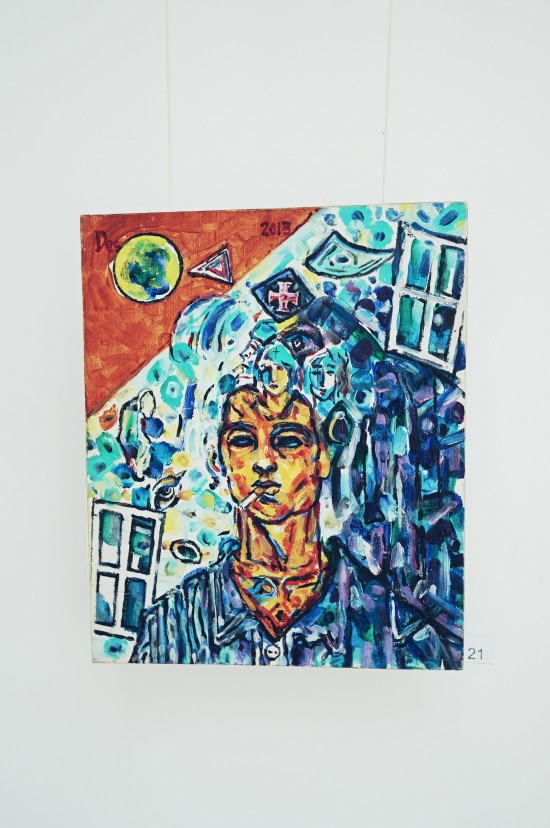 Golden beast "златното добиче"
Blue bungee "синьото бънджи"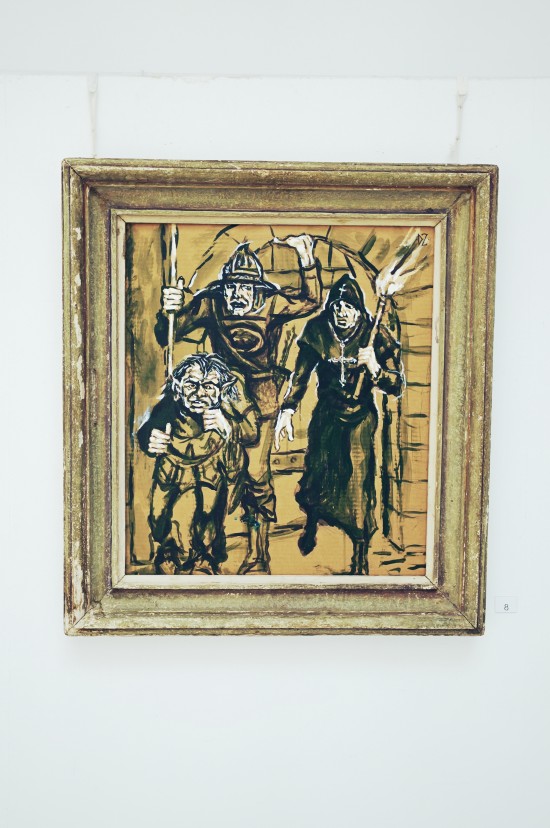 Holy inquisition "пресветлата инквизиция"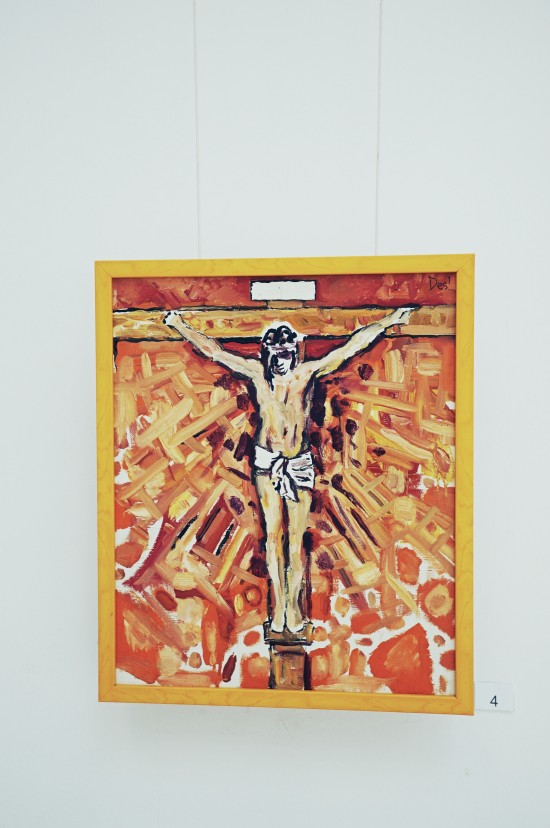 Metal God "метълския бог"
Mariyano riding the broom "Марияно яхнала метлата"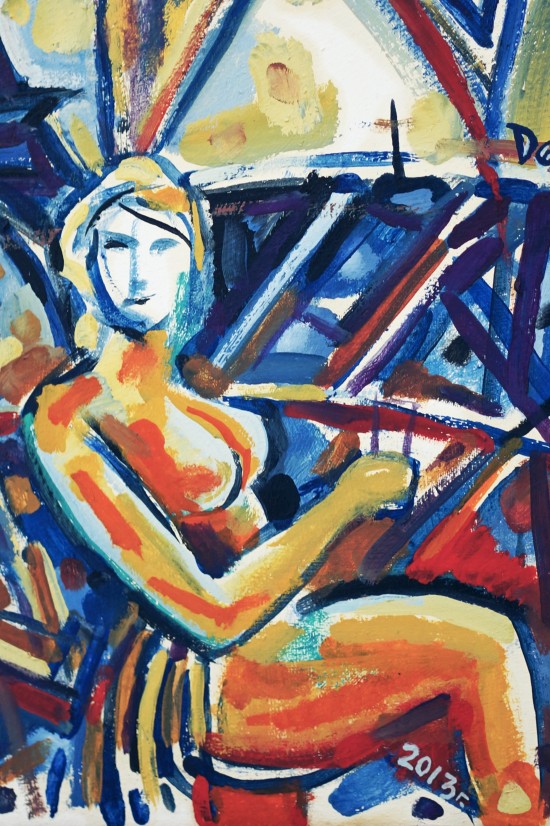 Dark blue Eiffel Tower for me "тъмносиния айфелова кула за мен"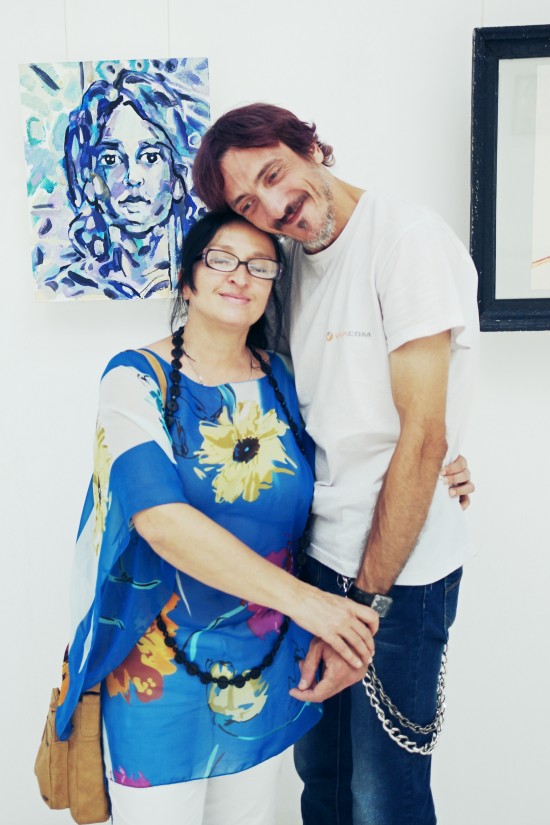 Deso Zamora & Mariyana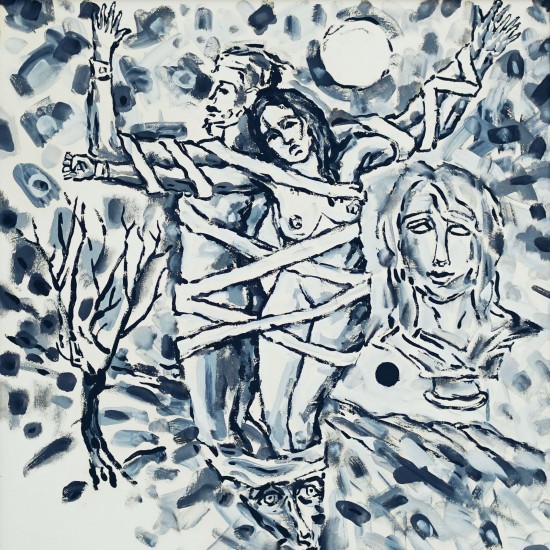 Slavery of love "робството на любовта"
All paintings are for sale and if you are interested in one, please let me know.
Related stories
Exhibition "Architecture & Paysage" by Dimitar Sterev
Life is short, Art is long
Trabi Stop: Funny Private Parking Lot in Bulgaria
Add ❤ comment: