This erotic bunny in black is actually a cool money saving box you can put on your desk, perhaps storing your savings for your next catsuit or bunny suit. Interior design item by KARE.
Photo credit: Viki Secrets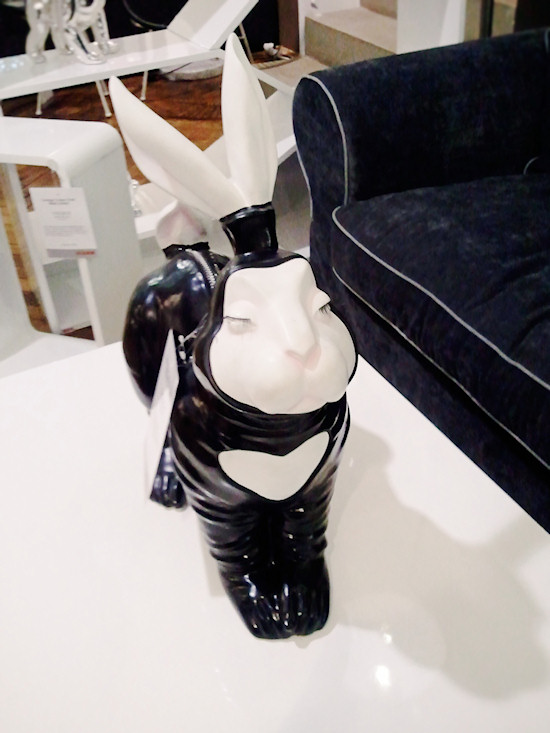 Hi, I have stumbled upon this cool fetish bunny design piece while I was going shopping with Xena and immediately fell in love with the cute design.
The large fetish bunny wears a sexy black latex catsuit, err bunny suit, which leaves the bunny bum bare.
Besides looking cute the bunny has also a function and acts as a cool money saving box and has a small hole on the back where you can slip the money through. The Fetish Bunny is also available in smaller versions and different colors at interior design store KARE.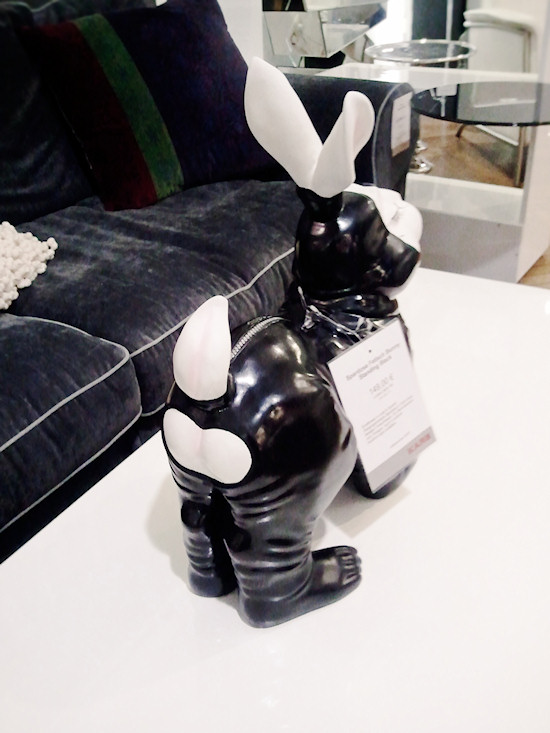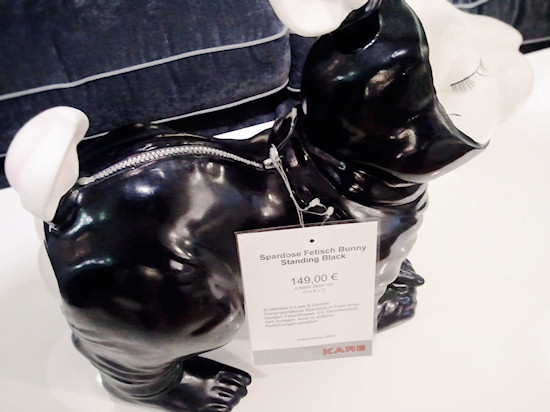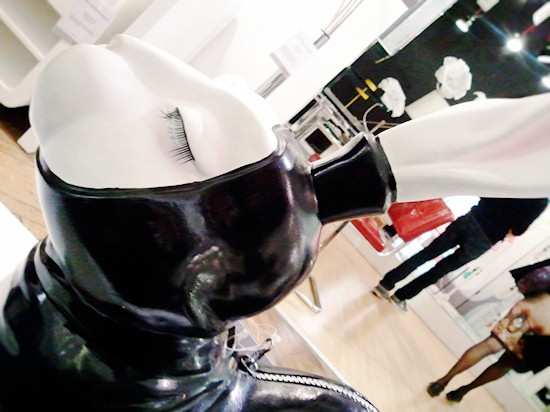 Photo by Xena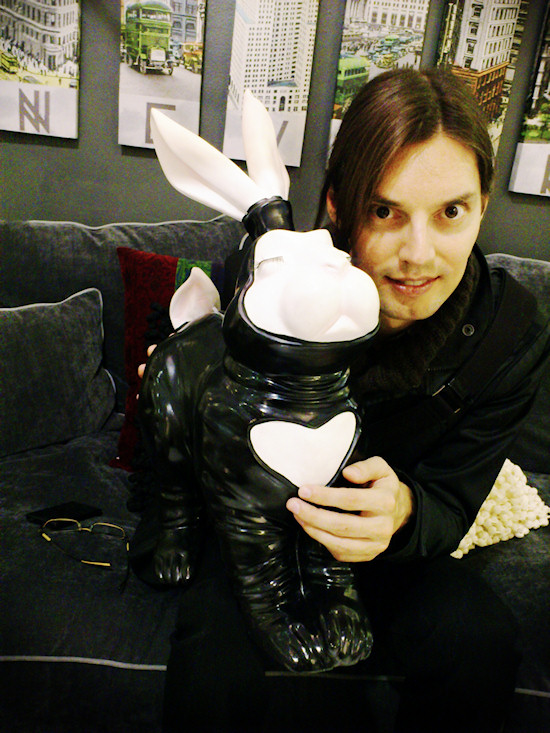 Related stories
Purr-fume by Katy Perry: Meow!
Not Just A Bottle
Paddles Of Pleasure
Comments ❤ ❤
Add ❤ comment: