These stunning body painted Spider-Girls promoted a big consumer electronics retailer at the Vienna Comic Con.
Photo credit: Viki Secrets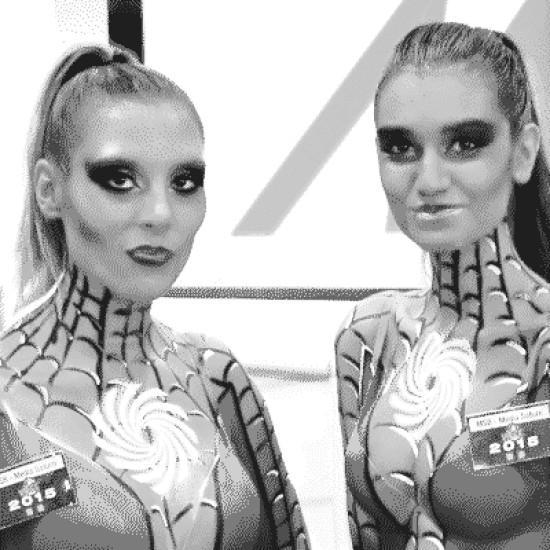 Media Markt Spider-Girls @ Vienna Comic Con
Hi, I captured these stunning Spider-Girls promoting the latest Media Markt tech at the Vienna Comic Con. (Yes, Vienna has a Comic Con too :P) The models were body painted in the spidergirl colors featuring the logo of the consumer electronics retailer. Nice job!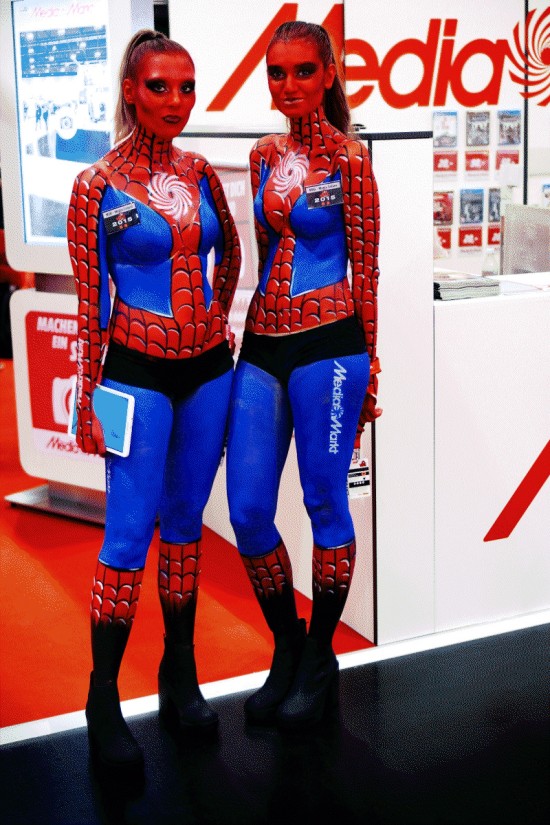 Related stories
Game Of Thrones Inspired Body Painting
Star Trek days at MAC Cosmetics
Mass Effect #Cosplay
Add ❤ comment: