Conceived lingerie ads by Steven Meisel featuring male models with reddened bottoms and drag queen Carmen Carrera as La Femme.
Photo credit: Steven Meisel for W magazine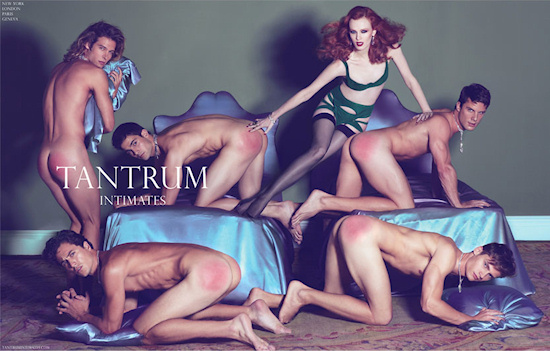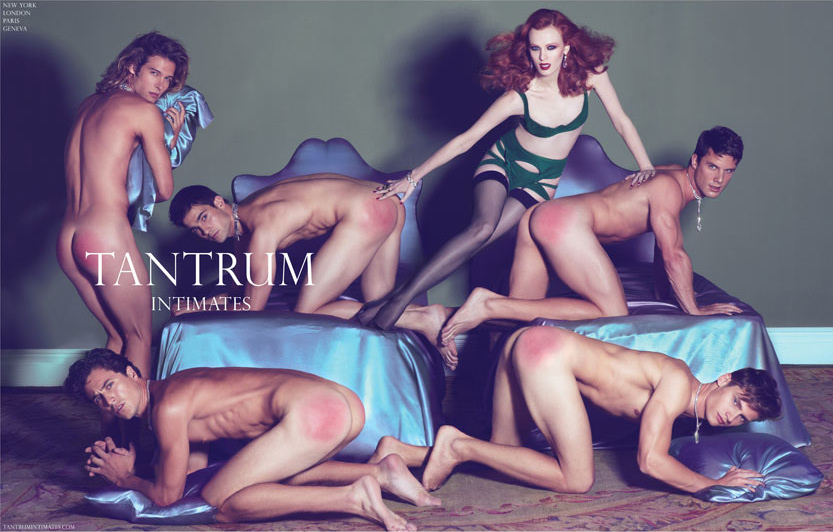 Tantrum noun • An outburst or display of excited anger.
— Merriam-Webster
Hi, photographer Steven Meisel and stylist Edward Enninful came up with a great and naughty photo story idea for the W magazine. They conceived a series of fake advertisement pics with fancy messages, but which may still pass as real ads.
First sujet is a conceived and provoking lingerie ad with British topmodel Karen Elson labeled "Tantrum Intimates". Karen is surrounded by five submissive male models, who have apparently provoked and subsequently felt Karen's anger ;)
Disclaimer: No male models were harmed in the making of this lingerie ad. The reddened bottoms are courtesy of make-up artist Pat McGrath. Good job!
Carmen Carrera LA FEMME
Second sujet, that caught my eye, is a conceived fragrance ad for the "new woman in you". Remarkable is the woman, here awesome Carmen Carrera, contestant in RuPaul's US reality TV show Drag Race, a competition for drag queens. Wow!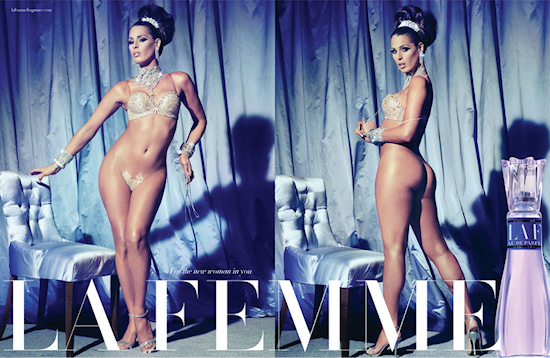 La Femme
Carmen Carrera
W magazine
Steven Meisel's Fabulous Fakes
Related stories
VMAN: Male Model Citizens Stripped Bare
Karen Elson: The Ghost Who Walks
Paddles Of Pleasure
Comments ❤ ❤
Add ❤ comment: