Some random impressions of Los Angeles: RuPaul's Drag Season, XenaCon, LA Xpress, Hollywood Boulevard after the Oscars, ...
Photo credit: Viki Secrets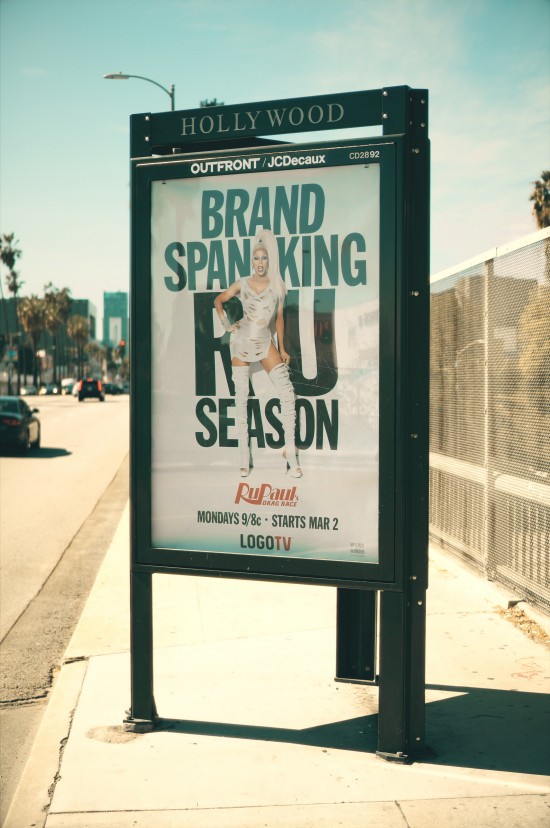 Brand Spanking RU Paul's Drag Season billboard on Sunset Boulevard :P
Hi, omg Xena invited me to Los Angeles and XenaCon <3 Here are some random impressions while browsing through my gigantic photo collection :P More to come.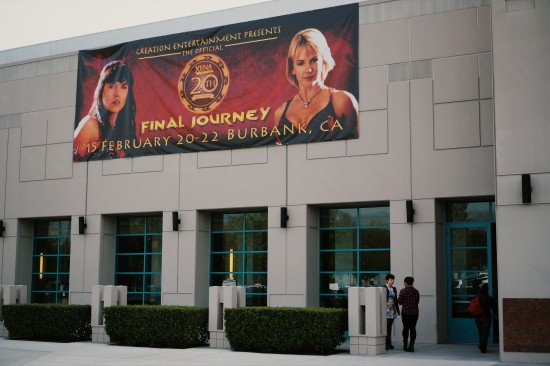 The "absolute last" (really?) official XenaCon at the Burbank Marriott Convention Center.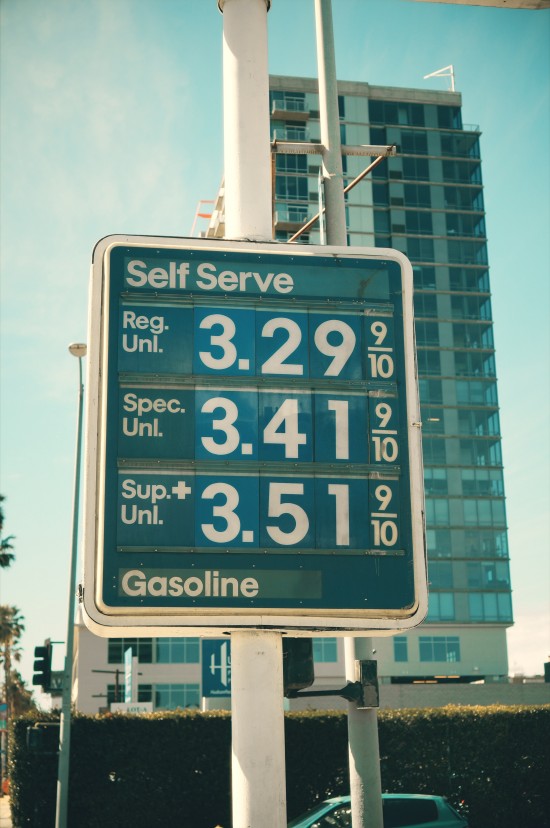 Gasoline prices are quoted per gallon in the U.S., which is about 3.8 liters. So one liter was about USD 0.90 which is cheaper than in Austria (currently about EUR 1.20 per liter or EUR 4.52 per gallon).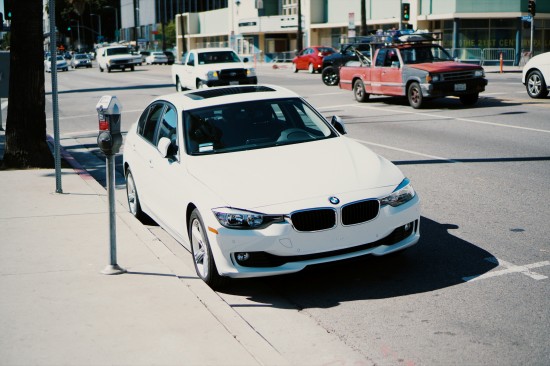 L.A. is primarily built for cars. Big cars everywhere. Some car owners even do not bother having a front license plate :P Not sure whether it's mandatory.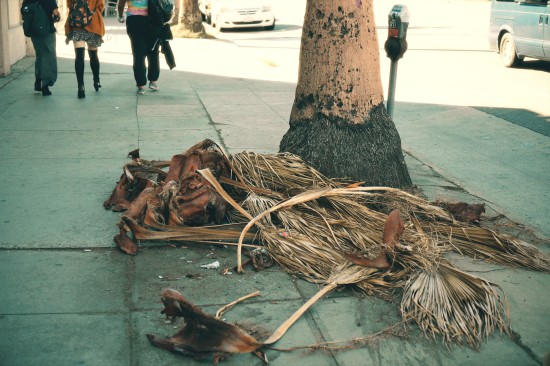 Fallen palm leaves on the sidewalk. L.A. is full of tall and beautiful palm trees.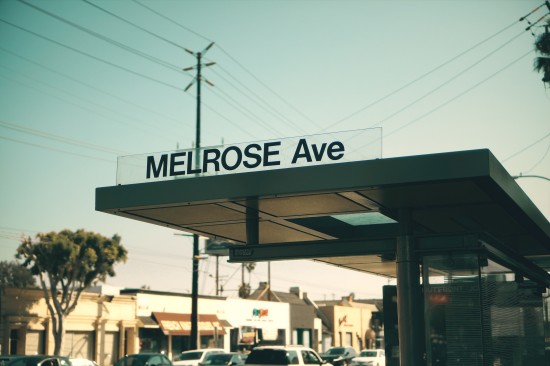 Melrose Avenue bus station.
Hollywood Boulevard around the Dolby Theater on the day after the Oscars.
The Oscars tent in front of the Dolby Theater. The red carpet was hit by rain this year.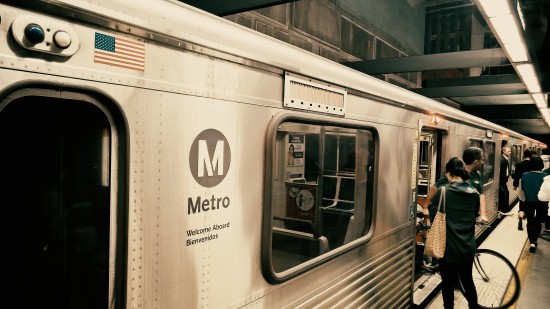 L.A. also has a subway system with surprisingly few passengers (mostly Mexicans), long intervals (10 min+) and no cellphone reception. The announcements in the subway were bilingual (Spanish and English) which was interesting.
The future of shopping. Self checkout terminals at Ralphs.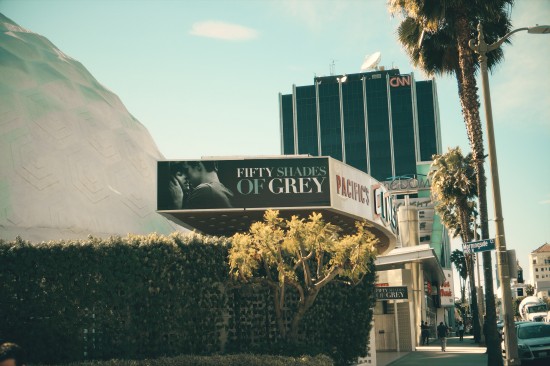 You could not escape Fifty Shades Of Grey :P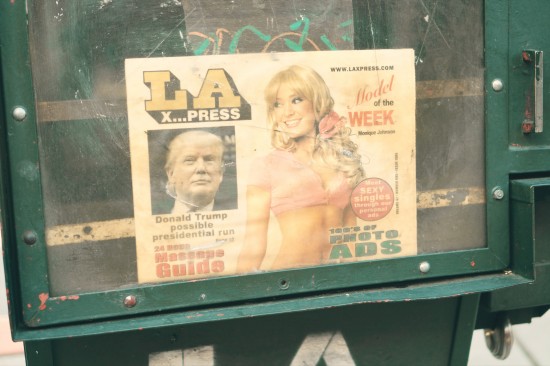 LA Xpress :P
N Van Ness Avenue looking towards the Hollywood sign. On the corner is Denny's on Sunset Blvd.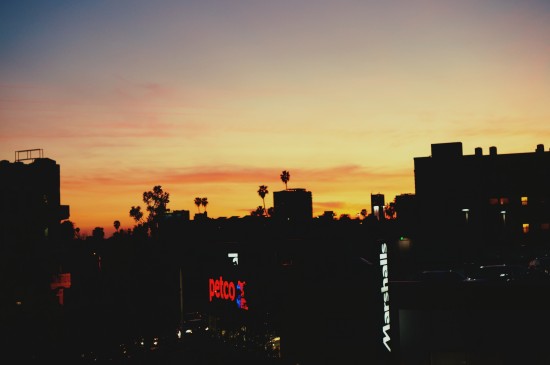 The best of L.A.: always summer, sunshine and beautiful sunsets :D
Related stories (coming soon)
Random Pics of Los Angeles #2
Add ❤ comment: