My lucky pigs wish you a happy, healthy,
and successful new year 2011! — Photo by Viki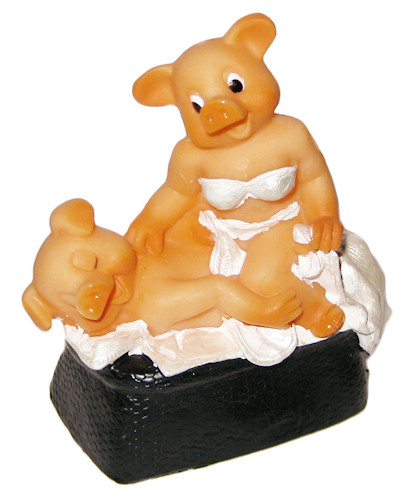 Hi, this year my lucky pigs are massaging each other :)
There are actually several massaging poses sold as sexy season greetings here, with alternately him or her on top ;)
New years' eve also means thinking what you have (and have not) achieved in the past year and it is a popular date to make up new plans and resolutions for the coming one.
Here are my new year's resolutions
Do more sport and less with the computer
Find my better half
Blog regularly
Dress smart
Shop wisely
Happy 2011!
What are your new year's resolutions?
Comments ❤ ❤
Add ❤ comment: